CBD oil has been extremely popular for quite some time. But now other categories of CBD products are also starting to become more and more common. These include capsules, edibles, vape oils, and white label CBD products that businesses can use under their own brand.
As the variety of products has increased, businesses are looking for new ways to make CBD available to their customers. In particular, it's caught the eye of businesses invested in the skincare and spa industries.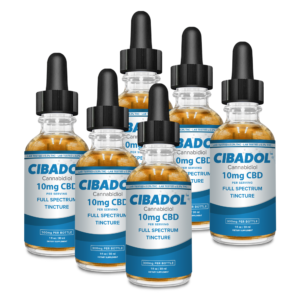 If you're starting a CBD business or are the owner of a spa or skincare business, you probably have questions about how to add topical CBD products to your offerings. In this article, we'll discuss everything you need to know about CBD products for skincare brands.
Can White Label CBD Oil Be Used to Create Skincare Products?
First thing's first. White label CBD oil can absolutely be used in skincare products. And you can use CBD isolate too. You can buy these items and add them to your skincare products. Or you can purchase pre-made white label CBD topical that you can put your own labels on. Whichever option you choose, just make sure you stick to FDA guidelines for cosmetics.
Why Have Cannabis Skin Care Products Become so Popular?
The widespread popularity of topical CBD salves and skin care products can be linked to something called the endocannabinoid system (ECS).
The ECS is a network of cannabinoid receptors found in every member of the animal kingdom that has a vertebrae. Studies have demonstrated that the ECS plays a vital role in the healthy regulation of essential bodily functions. Cannabinoids (including THC and CBD) bind with these receptors and can provide them with a boost. Your skin, being the largest organ in your body, actually has its own, separate endocannabinoid system.
Check out our product category: delta 8 distillate wholesale
Also Read: CBG For  Acne
What Does the Future Hold for CBD Skincare?
Are you a CBD vendor who is interested in selling CBD skin care products? If so, there are a few crucial things that you should take away from this:
Today, topical creams, salves, and skin care products are among the most popular categories of CBD products.
Science has a long way to go before it's able to say anything for certain about CBD's effects on the skin. Still, there are millions of satisfied customers out there who are strong advocates of using CBD for skincare.
Experts predict that the market value of CBD skin care products will continue to increase significantly in the next few years.
Here are some useful products from Hemp depot Glow face moisturizer, Collagen eye cream, Milky cleanser.
Start Shopping for White Label CBD Skin Care Products Today!
Are you interested in adding CBD skin care products to your menu but unsure where to get started? Hemp Depot has the white label CBD products and expert services to provide you with everything you need. Contact our office today to get started!
---
Interesting Reads : 
Natural Ways To Get Rid Of Dry Skin
How Much Can I Make by Buying White Label CBD and Selling it in a Retail Store?
What Does CBD White Label Mean?
What Type of White Label CBD Bath Bombs Do You Carry?
CBD Oil For Leukemia: Can it Help Alleviate The Symptoms
Difference Between CBDA And CBD
How To Use CBD Isolate Powder?
Where To Buy CBD Oil In Arkansas