Finding a distributor who can carry out CBD oil dropshipping for your private label products is critical for success. If you want to remain competitive, you need to be able to deliver your products to customers efficiently and on time.
Unfortunately, it's nearly impossible for a start up business to handle dropshipping on their own. Dropshipping requires an extensive warehouse, tracking technology, and building partnerships with carriers. These are costly matters for a new business to take on. That's where Hemp Depot's dropshipping services can help.
In this article, we'll discuss the details of our CBD dropshipping private label services and how to get started.
Hemp Depot Private label Dropship CBD Products  Services – What's Included?
At Hemp Depot, our CBD private label dropshipp services are unique because they're extremely flexible. We offer our customers the option of choosing what services they need a la carte. That means you can easily adapt them to fit your business model.
Need someone to fulfill and ship your orders? We can do that. Or do you have products ready to ship and simply need someone to process your orders and track them? We can provide those services too.
In short, our drop shipping services can be whatever you need them to be – full comprehensive or totally minimal. The choice is completely up to you.
How to Get Started Private label CBD Products Dropship Program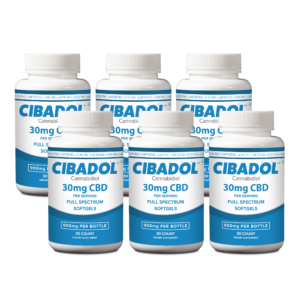 Getting started with our dropshipping program is easy. All you have to do is determine what services you need and let us know. If you need dropshipping and nothing else, simply give us a call. If you're looking for something more comprehensive, we recommend signing up for our private label CBD partner program.
Check out our product category: delta 8 distillate wholesale
FAQ For CBD Dropshipping Business
If dropshipping is a new venture for your CBD business, you probably have some questions about the process. We hope that these answers to commonly asked questions will provide you with the insight you need.
Q: What information do I need to provide to get started?
A: All we need to know is a little bit of information about your brand. If you have a brand, we can do the rest. That includes the production, fulfillment, and shipping.
Q: Many of my customers are located in Europe. Can you provide dropshipping to another country?
A: Unfortunately, no. At this time, our dropshipping services are only available in the United States.
Q: How much do your dropshipping services cost?
A: Cost is determined on a case by case basis. However, we assure you that our prices are very competitive. We transfer our savings from being a bulk shipping partner directly to our customers.
Q: Can you provide expedited dropshipping?
A: In most cases, yes. But it's best to chat with a representative about your needs to confirm that we can indeed fulfill your request.
Here are some useful products from Hemp depot wholesale CBD Beard balm, Pure Face wash, Natural Toner For Face.
Get a Quote on Dropshipping for Private Label CBD
Work with the nation's trusted CBD distributor. Call Hemp Depot today to learn more about our CBD dropshipping private label services.
---
Interesting Reads :
Company Comparison: White Label CBD Provider
Hemp Seed Oil for Dogs: How Can It Help Your Pet?
How to Become a CBD Oil Distributor
CBD Oil For Leukemia: Can it Help Alleviate The Symptoms
Difference Between CBDA And CBD
How To Use CBD Isolate Powder?
Where To Buy CBD Oil In Arkansas