If you're seeking the best options to buy CBD in Arizona, you're at the right place. CBD is fast gaining a big following in the United States and over the world. It's helpful for treating various symptoms, including pain, seizures, insomnia, and anxiety.
As CBD gets more common, it may be hard to locate a reliable source. Being informed is important for you to find the proper product for your specific situation. Marijuana and associated items (like CBD) form part of an increasing and constantly altering industry. This can make regional laws perplexing and leads to uncertainty regarding the products you view online and in-store.
This article is intended to offer you confidence with your purchase and remove any doubts you may possess about purchasing CBD in Arizona. Cannabis-sourced products, including CBD, were legalized for qualified medical marijuana patients in Arizona in 2010. The use of cannabis by adults stays illegal after an unsuccessful initiative in 2016.
While the directions for the cultivation and manufacture of industrial hemp in Arizona were defined in 2018 Senate Bill 1098, the CBD market of the state is comparatively unregulated presently due to the lack of particular state law. Consequently, CBD remains comparatively simple to buy – as long as the CBD was sourced from industrial hemp plants that comply with federal requirements.
CBD Laws In Arizona
The question therefore arises, is CBD legal in Arizona. To date, lawmakers in Arizona have not designed specific regulations for hemp-sourced CBD products; instead, the hemp legislation of the state makes indirect references to CBD products.
The State Legislature of Arizona passed SB 1098 in May 2018. This bill permits the state to build and regulate a program for cultivating, processing, researching, harvesting, and selling industrial hemp. It deals with the question is CBD oil legal in Arizona. There are various critical provisions in this bill, though equivocally worded, that have emerged to define the stance of Arizona on CBD.
First of all, 'industrial hemp' is described as a cannabis plant that includes under 0.3% THC by dry weight. The law also makes a crucial differentiation that any portion of the plant that fulfills this definition is allowable by extension.
The second major provision is the bill's reference to hemp products. SB 1098 mentions that the industrial hemp program of Arizona is designed to study the cultivation, growth, and marketing of hemp seeds, industrial hemp, and hemp products. 'Hemp products' are described as all products prepared from a legal industrial hemp plant. This definition also means CBD products sourced from an industrial hemp plant.
Finally, Arizona law has formulated no explicit rulings on the specific issue of hemp-sourced CBD. However, current legislation like SB 1098, together with the 2018 Farm Bill, have in practice set the precedent that hemp-sourced CBD oil and different CBD products will not entail prosecution by the law.
Where To Buy CBD In Arizona?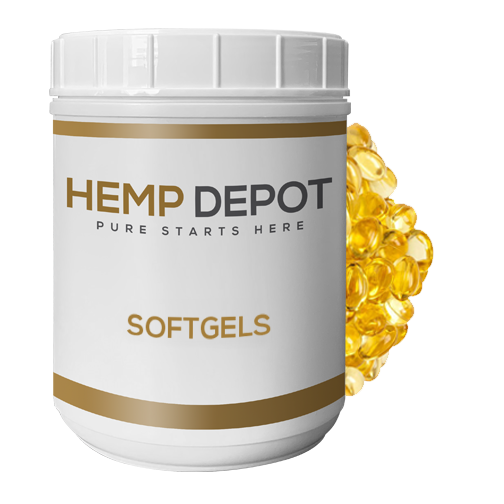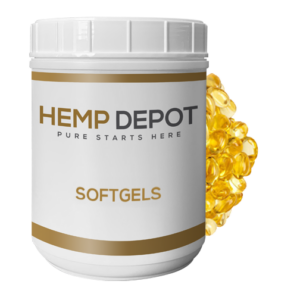 Finding various CBD products in Arizona isn't difficult. They're easily available online and at your local dispensary.
Many people order their CBD products online and get them delivered. Most CBD firms will ship to Arizona for free. Selecting reputable brands like Hemp Depot Wholesale offers you the purest CBD grown organically in greenhouse farms, following sustainable farming practices and extraction techniques to ensure that you get a quality CBD product from seed to sale.
You can try out CBD products like CBD Isolate Arizona and CBD Edibles Arizona, besides a vast array of tinctures, soft gels, capsules, and skincare products.
While shopping for CBD products online, bear the following things in mind to prevent wasting your money on ineffective or low-grade products:
Also Read: Is CBD Legal In Nebraska
Examine The Product's COA
You'll know that the product is legitimate if it has a valid COA performed by an authorized laboratory.
This implies the company submitted its products for examination and was found free and safe from contaminants. The lab results also display that the cannabinoid content of the product is accurate as marketed.
Also Read: How To Setup A QR Codes 
Refrain From Brands Whose Claims Are Too-Good
Stay away from brands that make extravagant promises.
Though CBD helps to control multiple symptoms, it's not a total cure for all kinds of disorders and diseases.
Reputable brands know this and will never dupe their customers. FDA guidelines make it illegal for a CBD firm to make particular health claims concerning its products. If you discover a brand that proposes their oil can treat or cure a particular disease – this is a red flag – navigate to a different brand instead.
Also Read: Vaping With Tru Organics
Read Reviews
One of the finest ways to safeguard yourself from low-grade CBD products is to read reviews. Customer feedback and reviews offer you a nice idea about what to expect from the product. They also provide you with useful information concerning CBD brands.
If you discover most of the reviews online are negative, or there aren't any reviews existing at all, it could indicate the company you're viewing isn't trustworthy. A lot of positive brand reviews and mentions online should be available from a plain Google search.
Presently, you can purchase CBD oil and different CBD products online as well as in storefronts across Arizona. These shops comprise coffee shops, organic stores, health food stores, convenience stores, and CBD-specific retailers. With regard to online sales, CBD is most often found on brand-specific websites.
Trustworthy brands will usually provide you with important product details, like the form of the CBD (like oil, tinctures, topicals, capsules, etc.), the amount of CBD contained by the product, the different ingredients or chemicals present in the product, besides more.
Buy CBD From Hemp Depot Wholesale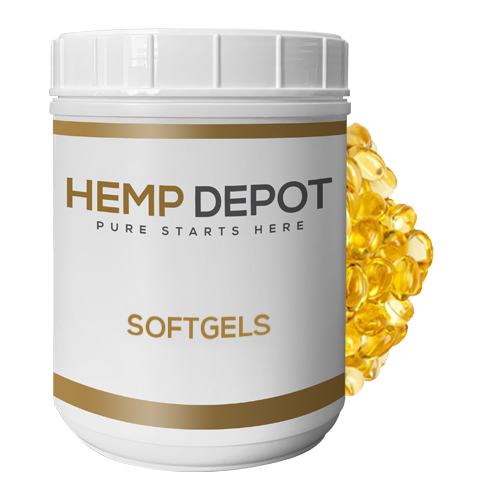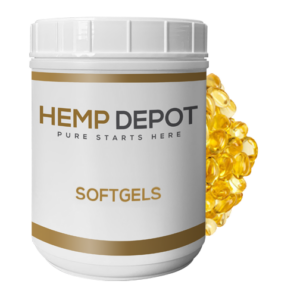 Hemp Depot is the leading distributor of domestic cannabidiol (CBD) within the USA. They offer the best quality, pharmaceutical level CBD hemp oil, hemp clones, hemp seeds, and hemp flowers, all cultivated and processed in the United States. They believe in sustainable agriculture and cultivating non-GMO, wholly-natural crops.
Their hemp is grown utilizing organic farming practices obviating the need for pesticides or toxic fertilizers. Hemp Depot rears custom, proprietary strains from which its entire products are sourced and handcrafted in Colorado to the most precise standards. Beginners can get an extensive potency range to start with and all their products are tested by third-party to ensure purity and potency of products.
As a trusted and reputable wholesale CBD manufacturer and retailer, Hempdepot also serves the biggest cities of Arizona with their vast range of products from bulk CBD and hemp, CBD isolates, soft gels, tinctures, topicals, and CBD seeds and clones, and a host of others.
Providing an extensive range of CBD oil formats, the goal of this premium CBD manufacturing and the retailing company is to provide quality CBD-rich production of hemp all over the world which includes Arizona. Be it their wholesale CBD seeds and clones, bulk CBD  and hemp products, or white label CBD products you can remain assured that you are only receiving high quality and safe CBD products from a reputable brand with an excellent name in the CBD space for safety and quality.
Conclusion On Buying CBD In Arizona
When you are thinking of where to buy CBD in Arizona, you can think of shops and reputable CBD manufacturers and retailers online. You get a wide product choice on their online sites from edibles, tinctures, vaporizers to topicals and can purchase it as a dietary supplement or for treating certain medical conditions like sleep disorder, anxiety levels, chronic pain and to combat inflammation to name a few. CBD oil is legally permissible in Arizona but should be sourced from legally cultivated industrial hemp as it contains 0.3% or below THC.
---
Interesting Reads :
CBD For Acid Reflux: Does It Help With Heartburn?
What Is The Best Carrier Oil For CBD?
CBD Oil For Leukemia: Can it Help Alleviate The Symptoms