CBD is making the news everywhere now, and for good reasons. CBD is available in different kinds such as oils, gels, moisturizers, tinctures, and so on. Depending on the objective you have in mind and your preferences, you can choose how you want to consume your CBD product.
But recently, a new way of using CBD is making the headlines: CBD patches. If you have wondered about them, this is the right place for you to be! We are going to be talking about everything related to CBD patches and also recommend a brand we think would be perfect for you. Read on:
CBD Patches – An Introduction:
According to Medical News Today, CBD patches contain cannabidiol and are transdermal patches. The process is that they release CBD directly and slowly to the bloodstream when patched onto the skin. It is known to be more suitable for treating pain and can also be chosen for preference as an ideal way to consume CBD.
The methodology of CBD patches:
The mechanism of CBD patches is just like nicotine patches except these contain CBD and other ingredients. It helps CBD enter the bloodstream quickly. When a user consumes CBD orally, it first goes through the digestive system and then breaks down. Here, there is a chance of the dose being lost. Whereas, with patches, the skin directly absorbs the CBD.
Again, CBD does not give you the feeling of being 'high', so you can use CBD patches without worrying too much! It will definitely make you feel better though!
When one consumes CBD through patches, it stays for a longer period and gives instant and long-term relief from symptoms. Patches also have a more consistent solution when compared to other ways of consuming CBD. Also, the CBD will begin entering your body within an hour! So it has a faster effect and also lasts long.
The way your body reacts to CBD patches depends on your bodily composition. However, it is designed to make you feel better and help reduce the pain.
Check out our product: CBC Distillate
CBD patches for pain:
A lot of studies have focused on how CBD helps with pain. This study suggests that CBD can act as a pain reliever for various conditions, including multiple sclerosis (MS).
CBD also has anti-inflammatory properties, which can reduce pain caused due to inflammation in the body.
According to a few research notes, patches are more beneficial as they have minimum adverse effects and can effectively relieve pain in the user.
Using a CBD patch:
CBD patches work the best when they are in contact with the largest area of the skin. It is essential to have as much contact with the skin as possible. You can use it inside of the wrists or on your lower back or the lower thigh, or the shoulder, or the inside of your ankle, and so on.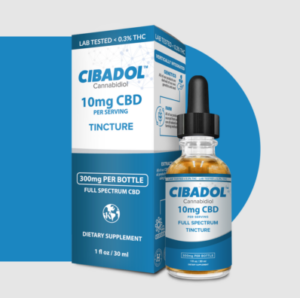 All you have to do is attach the patch onto your skin and wait for the effects to begin. The effects typically last for more than a day so you are covered.
Choosing a CBD patch:
It is essential that you look out for safety and quality standards when buying CBD products. You can check if they provide third-party testing done by an independent lab, are grown organically, has a certificate of analysis, and is safe for consumption. Knowing all the ingredients is also crucial.
Buying CBD – HempDepot Wholesale:
There are a lot of brands out there that deal in CBD products, however, not all of them provide you with premium products. If you want to avoid adulteration, we have a brand that is authentic and provides high-quality CBD: HempDepot Wholesale. It provides you with third-party lab tests and has organically grown products. It has everything you need – right from topicals to ingestible. They have a huge customer base and have been supplying products worldwide. We highly recommend you try out their products. Some of them include Bulk Pressed CBD Pills, Bulk CBD Softgels, Full Spectrum CO2-Extracted CBD Crude Oil, and so on. Depending on your need, the objective of taking CBD, and your preference, you can choose from their variety!
Summary:
More and more people are now choosing CBD as an alternative form of traditional treatment for their pain and also as a long-term treatment – and why not. CBD is shown to have amazing results for people with pain and other issues. Making it a part of your lifestyle and consuming it regularly for long-term benefits is something you should definitely try.
We recommend that you use CBD patches for pains and bruises such as on your lower back or knee.
---
Interesting Reads:
Treating Eczema With Hemp Seed Oil
Tips For Purchasing CBD Gummies
How is CBG Different From CBD?
CBD In Alaska: Everything You Need To Know
What Is CBDA: Facts And Health Benefits
Is CBD Oil Legal In New Jersey