Is CBD Legal In Mississippi? Know everything about CBD oil in Mississippi. CBD is a phytocannabinoid or naturally occurring chemical, that is mostly found in hemp plants. THC, cannabichromene (CBC), cannabigerol (CBG), and cannabinol are all phytocannabinoids found in Cannabis sativa (hemp and marijuana) (CBN). Cannabinoids and other chemicals are extracted from hemp and infused into carrier oils by CBD manufacturers. CBD products are available in tinctures, capsules, softgels, gummies, and vape pens, among other forms.
CBD oil products are available in three varieties for those looking for them:
Full-spectrum Cannabinoids, terpenes, and minerals contained in industrial hemp plants make up CBD oil. The "entourage effect" occurs when all of the cannabinoids and other components are consumed at the same time. This effect means that when cannabinoids are ingested combined, their potential advantages are increased. Broad-spectrum Except for THC, CBD oil contains CBD, terpenes, and other cannabinoids. Individuals who do not want any THC in their system should use broad-spectrum CBD products. For consumers who want CBD alone, CBD isolate, which is manufactured from pure CBD, is recommended.
Read: Hemp seed oil – An Anti Aging Ingredient
Is CBD Oil Good for Your Health?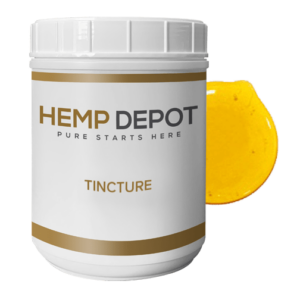 CBD oil was intended to help people feel better. CBD is thought to have anticonvulsant, anti-anxiety, anti-inflammatory, analgesic, and sleep-enhancing qualities, according to researchers. CBD has been shown to aid with anxiety disorders such as obsessive-compulsive disorders, post-traumatic stress disorder, social anxiety disorder, and panic disorder, according to a study. Oral CBD delivery lowered anxiety and enhanced sleep ratings in human participants, according to a study published in The Permanente Journal.
CBD's anti-inflammatory and analgesic properties were revealed in a 2016 animal study. After transdermal CBD was delivered to arthritis rat models, the researchers observed better limb postures and reduced swelling in the test participants.
CBD has been shown in studies to have anticonvulsant characteristics, which may assist to lessen seizure frequency. CBD has possible neuroprotective qualities that may aid with treatment-resistant epilepsy, according to a Molecules review published in 2019. Epidiolex is the first FDA-approved medication that contains CBD as an active component. Epidiolex's efficacy in treating unusual kinds of epilepsy in children has been demonstrated in several controlled trials. Furthermore, according to a study published in Frontiers in Neurology, CBD coupled with THC may improve mobility in people with multiple sclerosis (MS).
Sativex (THC/CBD oromucosal spray) was delivered to participants with MS in a second study to further investigate this concept. The results showed that giving a combination of THC and CBD to 627 out of 1,432 subjects reduced their spasticity. Several pieces of research on multiple sclerosis have employed the oromucosal spray (oral spray) approach. To confirm CBD's potential therapeutic benefits, more research is needed. CBD may induce side effects such as diarrhea, drowsiness, dry mouth, as well as changes in weight and appetite.
Read: What is CBD Bioavailability and Why Is It Important?
Is CBD Legal in Mississippi?
Hemp-derived CBD products with at least 50 milligrams of CBD per milliliter and not more than 2.5 milligrams of THC per milliliter are CBD Legal In Mississippi under House Bill 1547.
CBD is a phytocannabinoid, which means it's a naturally occurring substance found primarily in industrial hemp (Cannabis sativa). Low levels of CBD can also be found in marijuana, which is a kind of Cannabis sativa.
Hemp containing less than 0.3% tetrahydrocannabinol (THC) is no longer categorized as marijuana under the Controlled Substances Act, thanks to the 2018 United States Farm Bill. Industrial hemp production and the sale of hemp-derived goods, such as CBD oil, are legal in all 50 US states under federal law. Hemp-derived CBD oil in Mississippi or any other Hemp derived CBD products have been legally distributed and marketed in the United States since the Farm Bill was signed.
The CBD sector is regulated by the US Food and Drug Administration (FDA) and the Drug Enforcement Administration (DEA). CBD companies and sellers are not allowed to pitch their goods like dietary supplements or prescription medications, according to the FDA. Only FDA-approved medications, such as Epidiolex, are allowed to use CBD for medical purposes. This CBD medication is intended to treat epileptic seizures in people who have never had them before. It is illegal to utilize CBD as a food ingredient or addition. As a result, food and beverage makers are not able to add CBD to their goods. Despite CBD's legalization, the Controlled Substances Act does not exempt all CBD products.
Only FDA-approved CBD medications with less than 0.1% THC were taken from the list, according to the Drug Enforcement Administration (DEA). CBD products containing more than 0.3% THC are classified as Schedule I restricted narcotics, akin to marijuana and heroin, according to the DEA. Due to the governor's capacity to veto legislative bills, state laws may or may not match with federal laws.
CBD Laws in Mississippi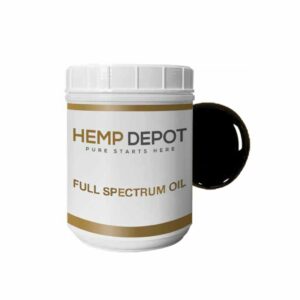 Mississippi has a reputation for having harsh marijuana regulations. The state currently does not have a recreational or medical marijuana program. The government made an exemption in 2014 when it passed a CBD law that made CBD permissible for the treatment of seizures in epileptic patients. Harper Grace's Law (House Bill 1231) was passed into law by the governor of the state in 2014. Individuals with qualifying medical ailments can use cannabis products or oil that contain at least 15% CBD and no more than 0.5% THC, according to the measure. According to the law, cannabis oil must be analyzed and legally purchased through the University of Mississippi's National Center for Natural Products Research (UM).
Mississippi laws have been updated to meet the legislature since hemp-derived CBD became legal on a federal level. On July 1, 2019, House Bill 1547 was signed into law and became effective. The law delisted hemp-derived CBD oil products having a CBD-to-THC ratio of 20 to 1 from the Schedule I controlled substance list. Hemp-derived CBD products must have at least 50 mg of CBD per milliliter (ml) and no more than 2.5 mg of THC per milliliter (ml). The measure established a task committee to investigate how CBD oil Mississippi could aid Mississippi residents suffering from epilepsy. CBD oil, according to the task group, helped to lessen seizure frequency. Possessing CBD oil with more than 2.5mg/ml THC is illegal unless it is for research purposes.
Purchasing CBD Legally
Before purchasing CBD In Mississippi, consumers should evaluate several variables, including company reviews, product quality, and safety. When shopping for high-quality CBD oil, consumers should look for products that have been tested by a third-party laboratory. Because THC concentrations greater than 2.5mg/ml are illegal in Mississippi, customers must always consult third-party lab results or a certificate of analysis (COA) to determine CBD and THC concentrations. THC levels must be within the legal limit, and the products must be free of impurities such as toxic chemicals, pesticides, and heavy metals, according to the COA.
What to Look for When Buying CBD Products In Mississippi?
Customers for CBD oil in Mississippi can also verify the Better Business Bureau's rating of the CBD company (BBB). Consumers can submit feedback on items and customer service through the BBB rating system. BBB certification and excellent ratings demonstrate ethical business practices such as accurate advertising. The Vapor Shak, LLC in Greenville and Your CBD Store in Corinth, both in Mississippi, have A+ and A BBB ratings, respectively. Furthermore, CBD products approved by the US Hemp Authority have undergone extensive testing and auditing. Third-party auditors ensure that products are of excellent quality as part of the US Hemp Authority Program's certification procedure. To prevent responsibility, consumers should avoid CBD brands that make any health claims and rely on disclaimers.
Hemp Depot Wholesale is an excellent website to buy CBD products from. You can try out their CBD Tinctures and CBD Pressed Pills.
For more information, contact us!
---
Interesting  Reads:
Where To Buy CBD Oil In Arkansas