Hemp is an integral part of Kentucky's past and future. Kentucky was one of the main providers of hemp in the United States in the 18th century until both hemp and cannabis were made illegal in the 1930s. Kentucky reintroduced hemp as a crop following the 2014 Farm Bill and has since created a comprehensive industrial hemp pilot program. SB 124, which authorized non-psychoactive CBD for treating patients in Kentucky, was the first state to do so. Outside of medical situations, the bill included no provision for the sale or manufacture of CBD. In 2017, hemp-derived CBD products containing less than 0.3 percent THC became legal in Kentucky for all users. The question here is, Is CBD Oil Legal In Kentucky? Read on to know more.
Read: Is CBD Legal In Florida?
Is CBD Legal In Kentucky?
With the rising popularity of CBD, the question here is, Is CBD Legal In Kentucky?
The answer is yes, CBD oil in Kentucky is legal. Residents of Kentucky can legally buy and consume hemp-derived CBD products as long as they don't include more than 0.3 percent THC. CBD derived from hemp cannot be purchased in flower form. With the passing of the 2014 Farm Bill, hemp farming became legal. Gov. Steve Beshear signed SB 124 in the same year, allowing qualifying patients with a physician's written order to acquire hemp-derived cannabidiol (CBD) products. For therapeutic uses, CBD extracted from cannabis is prohibited in Kentucky. In 2015, two measures proposing the establishment of a medicinal cannabis framework were defeated.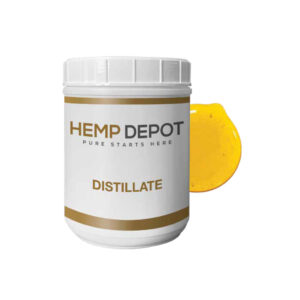 Kentucky's industrial hemp pilot program was sparked by the 2014 Farm Bill, with regulations created and administered by the Kentucky Department of Agriculture (KDA). Kentucky lawmakers enacted HB 333 in 2017, which authorized the consumption and retail sale of hemp and hemp-derived CBD products with a THC content of less than 0.3%. Before the Farm Bill was put into law, Kentucky legislators published HCR35 in April 2018, encouraging the FDA to remove hemp from the definition of marijuana and its Schedule 1 classification.
Kentucky lawmakers approved HB 197 when the 2018 Farm Bill passed, aligning the state's definition of industrial hemp with the federal government's. In Kentucky, there is no particular legislation governing the use of CBD in foods or beverages.
Read: What is a CBD Concentrate: Complete Guide  
What exactly is CBD?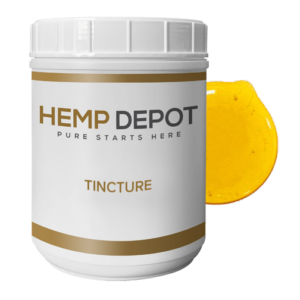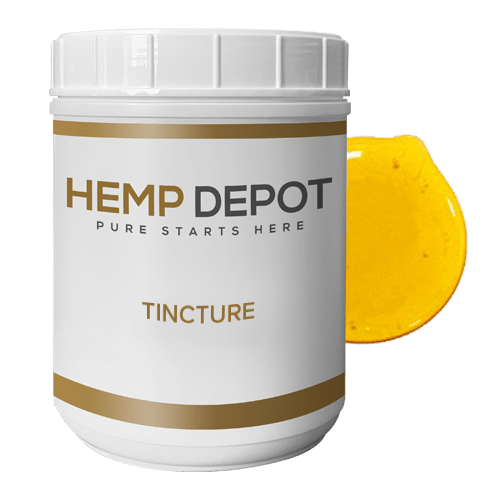 CBD is a non-intoxicating cannabinoid found in cannabis, and it is the plant's second most abundant cannabinoid after THC, which is responsible for the intoxicating high. CBD is derived from either marijuana or hemp plants and has a wide range of therapeutic applications. CBD has been connected to a range of possible applications, including anti-inflammatory, analgesic, anti-anxiety, and anti-seizure characteristics, according to researchers.
Furthermore, the chemical has shown promise in the treatment of a variety of health problems, including seizure disorders, mood disorders like depression, anxiety, and psychosis, chronic pain, and many others. CBD is present in tiny concentrations in most raw cannabis strains on the market today, especially when compared to THC. More high-CBD strains have lately been produced, as the cannabinoid has attracted substantial attention for its wide spectrum of putative therapeutic effects.
Read:
Buying CBD Oil In Kentucky
HempDepot Wholesale is a great website to buy CBD Oil In Kentucky. They provide you with high-quality CBD at competitive prices. You can browse through their varied range of products and choose some based on your preferences. Some of their best-selling products include Broad-Spectrum CBD Powder, CBD Tincture, Hemp Seed Oil, and so on. You can check out the complete list of ingredients along with other important information on their website.
Final Words
People across the globe are adding it to their daily wellness routine and you should too. It is being used as an excellent alternative to traditional forms of medication. The benefits are endless and it is completely safe for human consumption. So, what are you waiting for? Add CBD to your recipes, skincare, and so much more, and see the benefits for yourself. We hope this article has helped you understand the importance of CBD oil-infused products in Kentucky. Thank you for reading and all the best!
For more information, contact us!
---
Interesting Reads: 
How to make CBD Oil Taste Better?
Where To Buy CBD Oil In Arkansas