The 39th State in the USA, North Dakota has its CBD laws in place. CBD oil in North Dakota enjoys legal status, however, the CBD extracted products should comply with the Farm Bill Act Of 2018. The 2019 hemp laws transformed according to the federal laws and the laws in North Dakota subscribe to federal guidelines for purchasing CBD or ordering them from retailers.
Cannabidiol is still a trending subject in the wellness industry on account of the myriad of health advantages it offers. People are pondering where to purchase the finest CBD oil for their requirements, and for North Dakota residents, this type of Cannabis is the sole one they can get legally.
Read: CBD For Runners: Everything You Need To Know
Is CBD Oil Legal In North Dakota?
The short answer to the question is CBD oil is legal in North Dakota is yes. However, the legal status of CBD oil is based on how it was produced. If derived from blooming marijuana plants, CBD extracts will carry a considerable amount of THC. Consuming those products can make the user high besides providing numerous health benefits.
Hemp-sourced products are generally richer in CBD while containing only trace quantities of THC. When your CBD oil is sourced from hemp, it carries no intoxicating qualities and so can't create the high related with marijuana use Unquestionably, North Dakota has separate laws for both plants.
Can CBD Oil Be Prescribed By Doctors In North Dakota
Medical marijuana was legalized by North Dakota when Measure 5 was endorsed by voters in 2016. The latest law permits qualified patients with serious medical conditions to claim a medical marijuana permit.
To obtain a prescription for marijuana-sourced CBD oil in North Dakota, you need to possess one of the undermentioned conditions:
Amyotrophic Lateral Sclerosis (ALS)
Alzheimer's disease
Cancer
Chronic pain
Wasting Syndrome or Cachexia
Cirrhosis
Dementia
Crohn's disease
Epilepsy
Glaucoma
Fibromyalgia
Hepatitis C
Nausea
AIDS/HIV
Spinal stenosis
Post-traumatic Stress Disorder (PTSD)
Patients of medical marijuana can't cultivate their weed, though at first, Measure 5 would have permitted them to do so if they resided more than 40 miles from the nearest dispensary. However, legislators deleted that law from the bill. The following section covers the availability of hemp-sourced CBD oil in North Dakota.
Is Hemp CBD Oil Legal In North Dakota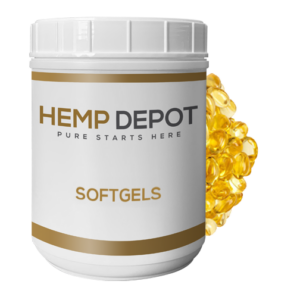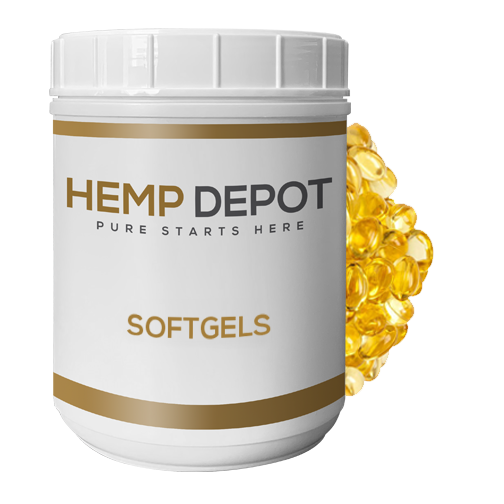 Hemp was legalized by the federal government in 2018 when the amended Farm Bill was signed by President Trump into law. Hemp was deleted from the schedule of controlled substances and became an agricultural product.
Farmers can presently cultivate and sell hemp for commercial purposes, including paper, food, fuel, clothing, and health supplements like CBD extracts.
CBD oil from hemp is lawful in the entire 50 states, so if you're searching for one in North Dakota, you can pick from hundreds of companies locally and online. This answers the question Is Hemp Oil Legal In North Dakota?
Read: Hemp oil vs hemp seed oil: What Are The Differences
Rearing And Selling Hemp In North Dakota
CBD products are not covered by the hemp laws of North Dakota, but the state health department rather defers to the CBD guidelines of the Food and Drug Administration (FDA).
Hemp growers and processors in North Dakota must be licensed and registered with the state. The hemp laws of North Dakota are extremely confused about requirements and appear to only permit cultivation applications for purposes of research. Nevertheless, the processing license also indicates that channels of buyers and distribution must be organized at the time of application.
It is plain that the hemp laws of North Dakota are designed to just permit industrial hemp crops for non-CBD applications. The entire hemp crops are required to carry below 0.3% "total THC." So, the answer to the question is hemp legal in North Dakota is yes.
Also Read: CBD Oil In Texas
Where To Purchase CBD Oil In North Dakota
North Dakota hemp sourced CBD products are extensively available and can be found in your head shop, pharmacy, local vape store, or wellness center. If you're performing your initial CBD purchase, you may be inclined to examine the products personally. Nevertheless, the finest deals on quality CBD oils within North Dakota are found online.
Benefits Of Online Purchase Of CBD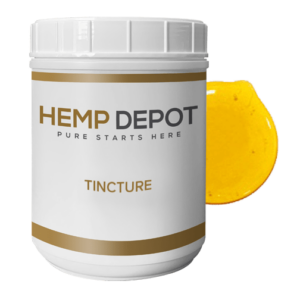 Online stores are generally experts concerning CBD. Although you can get CBD oil in head shops and vape stores, these places may not recruit staff that may know about these products.
The products existing online are nearly always less costly than those present locally. Operating a physical store is expensive, and it is reflected by the prices. In contrast, online retailers may offer discounts, coupon codes, bulk pricing, and reward programs since they remove the middlemen.
You can try out reputed online brands such as Hempdepot Wholesale that grows custom, proprietary strains in their Colorado farms.
Get The Best CBD In North Dakota
Hemp Depot is among the biggest providers of the highest-grade hemp CBD oil products, clones, and seeds in the U.S. assured with third-party testing. Due to Hemp Depot's promise of strength and purity, their wholesale customers and consumer get the finest full-spectrum and wholly THC-free CBD products on the market, all harvested, processed, and formulated completely in their Colorado facilities. They promote sustainable agriculture and grow non-GMO, wholly-natural crops.
To prepare the top-quality hemp CBD oil products, they ensure that their hemp quality is unparalleled. They are the hemp cultivator, whose entire hemp is cultivated for its high CBD content. Their products are delivered straight to your door, across all 50 states and within 40 countries globally and as such is even available in North Dakota.
Hemp Depot provides a complete selection of bulk CBD products, varying from bulk CBD isolate powder to soft gel pills to tinctures and more. They sell a complete line of bulk CBD oil comprising distillate, crude oil, and isolate products.
Hemp Depot's line of CBD products includes Hemp Seed Oil, Bulk Formulated CBD Tincture – Orange, Broad-Spectrum CBD Powder, Full-Spectrum CBD Distillate, Full-Spectrum CO2-Extracted CBD Crude Oil, CBD Isolate Powder, and Bulk CBD Softgels, besides others.
Final Thoughts
The laws of North Dakota might not be the most marijuana-friendly ones, though the state is gradually advancing towards legalization.
If you possess a medical marijuana card, the simplest way to receive your CBD oil in North Dakota is using a state's authorized dispensary.
If you are seeking the advantages of CBD minus the psychoactive buzz, hemp-sourced CBD oils are present over the counter. Nevertheless, if you wish to ascertain that you are receiving the proper quality of your product, putting your order through a trustworthy online store like Hempdepot Wholesale is recommended.
For more information, contact us!
---
Interesting  Reads:
Where To Buy CBD Oil In Arkansas