CBD represents the second-highest cannabinoid present in cannabis plants next to tetrahydrocannabinol (THC). This phytocannabinoid has been found to contain several potential therapeutic effects which include analgesic, neuroprotective, anti-anxiety, anti-inflammatory, and seizure suppressant qualities. CBD can be derived from both hemp as well as marijuana plants. We all want to know that is CBD legal in Texas or not.
Read: CBD Oil For Leukemia: Can it Help Alleviate The Symptoms
Is CBD Legal In Texas?
The short answer is Yes, CBD hemp oil legal in Texas but there is some conditions for this. CBD Texas expunged CBD containing THC levels of 0.3% or below from the controlled substances list of schedule 1 in 2019 with the legislation of House Bill 1325. On account of it, licensed retailers can sell hemp-derived CBD products that contain THC within its limits. Texas also permits residents with specific qualifying conditions to take CBD based medical formulations.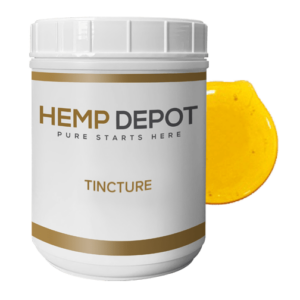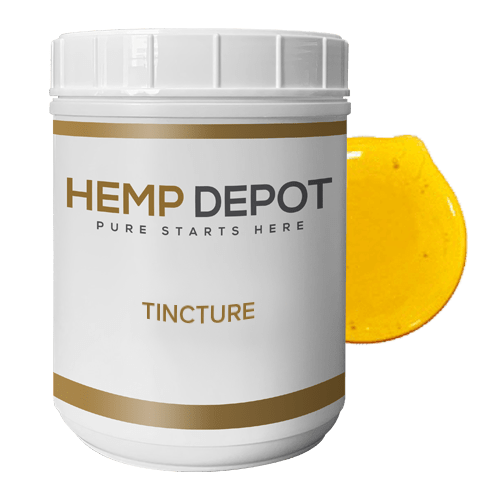 The Hemp Farming Act of 2018 made legal the cultivation of hemp and legally segregated the category- hemp and marijuana. Hemp denotes cannabis that has a THC content of below .3% by weight while marijuana contains THC levels that exceed .3%. The bill, therefore, rescheduled CBD extracted from hemp from the list of Schedule 1 substances, whereas marijuana-derived CBD remains a controlled substance under Schedule 1. Though hemp is presently regarded as an agricultural item, it needs to be manufactured and sold as per regulations that execute the bill.
Selling and buying hemp-extracted CBD products in Texas including Hemp flower In Texas received authorization since 2019 with the passage of House Bill 1325(1) by the lawmakers. However, a person afflicted with a qualifying medical issue can register to legally buy cannabis containing low-THC under the Department of Public Safety. Such patients can buy low-THC cannabis which is legally classified as a cannabis plant containing below 0.50% THC. The medical program related to CBD in Texas permits patients to use CBD having .5% THC possessing a medical card. HB 3703.
Hemp products that can be consumed in Texas include cosmetics, drugs, or foods that contain hemp-extracted cannabinoids or industrial hemp. Products derived from Texas Industrial Hemp are legal as they contain CBD within permissible limits.
Read: Does CBD Flower Help You Have A Sound Sleep?
Industrial Hemp Program Of Texas
HB 1325 passed by the Texas legislature paved the course for an industrial hemp program to be followed by the state. This program permitted the cultivation of industrial hemp in Texas and its derivatives. According to HB 1325, the Texas Department of Agriculture will be accountable for carrying out industrial hemp cultivation and submit a scheme to monitor and govern the hemp industry within Texas to the USDA which received approval in 2020.
As per HB 1325, the State Health Services of the Texas Department is authorized to administer licenses to manufacturers or sellers of consumable hemp products. The Texas Department of Agriculture has listed hemp varieties that have been authorized for cultivation.
Is Medical Cannabis Legal In Texas
The legality of medical cannabis in Texas is extremely limited in the sense that patients suffering from epilepsy can use cannabis oil containing THC levels below 0.5% under the Texas Compassionate Use Act. House Bill 3703 further widened the scope of qualifying medical conditions by including ailments such as Parkinson's disease, multiple sclerosis, and ALS or Lou Gehrig's condition.
Also Read: CBD Legal In Mississippi
Where To Buy CBD Oil In Texas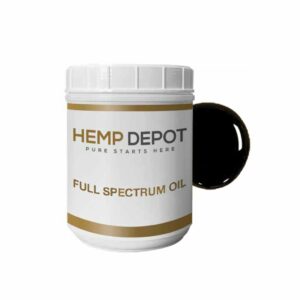 Texas houses several vitamin and wellness stores as well as dispensaries from where CBD can be purchased. Hemp sourced CBD products are also available at online stores and can be bought from online retailers. Buying from reputable online manufacturers is a safe and viable option as they display their lab reports on their official website, list a wide array of CBD products, and offer discounts and special offers that are not possible for physical stores. They provide value for your penny as you receive extra discounts and can choose from an extensive range of products that can be shipped directly to your doorstep.
While searching for pure CBD products look for proper labeling and credible brands offer product labels that are packed with information such as CBD types – whether full or broad-spectrum, a complete list of ingredients, name of the distributor, likely use, potency of CBD, THC content, batch or date code, and concentration of CBD
A leading manufacturer and distributor of CBD within the USA including Texas, Hemp Depot offers top-grade pharmaceutical CBD hemp tinctures, hemp seeds, hemp flower, and hemp clones all cultivated and processed within the United States. They deliver CBD oil at your door, within 50 states including Texas, and across 40 nations worldwide.
Their line of CBD products includes Hemp Seed Oil, Bulk Formulated CBD Tincture – Orange, and Full-Spectrum CO2-Extracted CBD Crude Oil, to name a few.
Final Thoughts
So, this is all about "is CBD oil legal in Texas". Following the legal validity of hemp cultivation at the federal level within the US, Texas too legalized hemp cultivation in 2019. The Farm Bill in 2018 became law with the legalization of hemp cultivation and its derivatives by the federal law if it contains THC levels below 0.3%. The Farm Bill led to the removal of hemp from the drug list under Schedule 1 by the federal government as contained in the Controlled Substances Act. Though recreational and medical marijuana, are likewise illegal in Texas, yet Texas laws related to cannabis permits patients with qualifying medical conditions to purchase cannabis with low THC.
For more information, contact us!
---
Interesting Reads:
CBD In Connecticut: What You Need To Know    
Where To Buy CBD Oil In Arkansas