Cannabis plants contain several natural compounds, like tetrahydrocannabinol (THC) and cannabidiol (CBD). While all these compounds have unique features, we will talk about CBD, the most active component. CBD has tremendous therapeutic potential for treating several ailments, including anxiety, epilepsy, insomnia, glaucoma, and arthritis. Some evidence indicates that it is beneficial for skin health also. Even specialists suggest using it for skin conditions like acne, eczema, and psoriasis.
What are the benefits of using CBD for your skin? How to apply CBD oil topically? What do experts say about CBD skincare? If you are curious to know the answers, go through this article. This post will help you know everything about CBD skincare.
An Introduction To CBD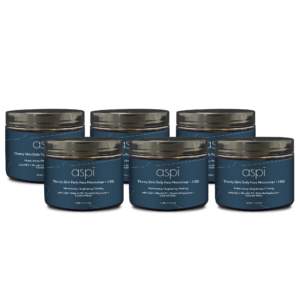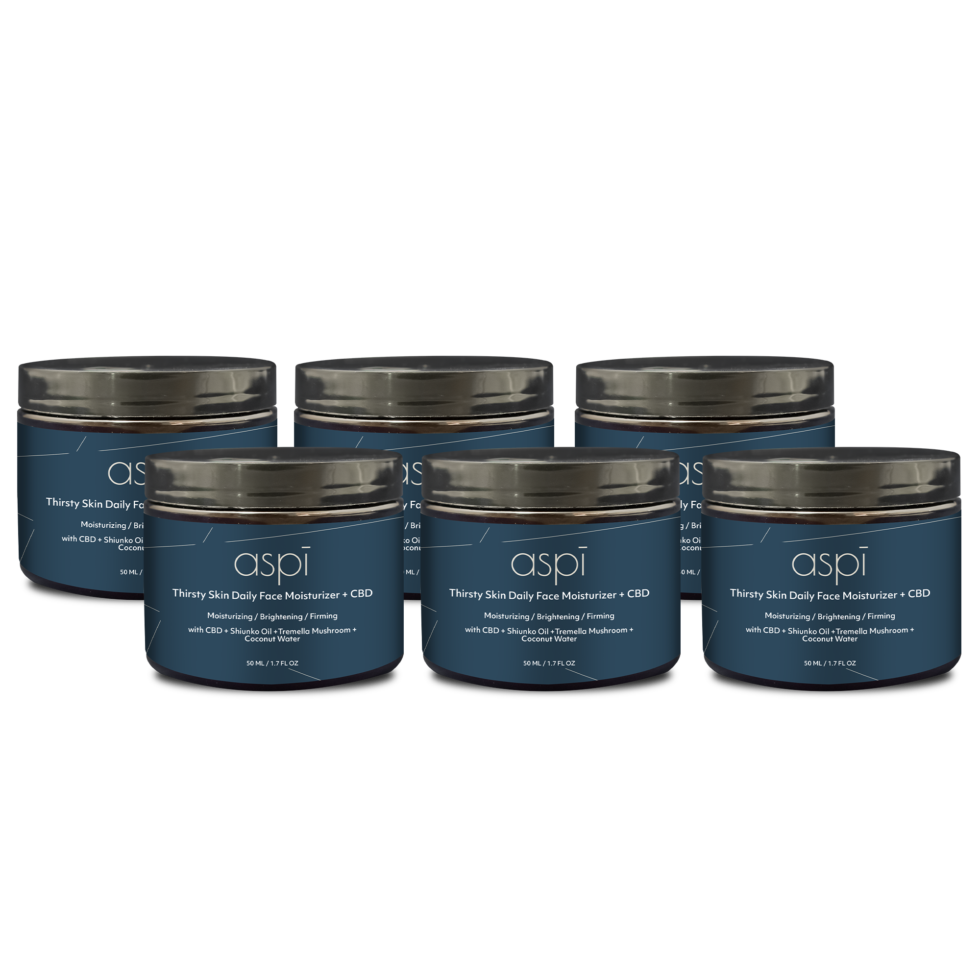 CBD is a highly sought-after cannabinoid found in the leaves and flowers of cannabis plants. For its extraction, manufacturers use different techniques using supercritical CO2, butane, solvent, or olive oil. The resulting CBD content is a full-spectrum, broad-spectrum, or pure isolate. All the natural compounds squeezed out of the hemp plant are full-spectrum. Broad-spectrum CBD includes the same contents but without THC. However, the isolate form is the purest CBD version because it contains cannabidiol only. The CBD form for your skincare needs depends on your skin condition.
Today, CBD is available in a versatile range of products, from gummy bears to oils and lotions. Various products contain cannabidiol content in many different strengths. You can utilize them in many different ways. For example, you place a drop under your tongue, add it to creams, or apply it directly to the skin. The healing, anti-inflammatory, antioxidant-packed properties, and medicinal benefits are commendable. Various CBD-based products are creating a buzz in the cannabis industry. The market for cosmetics and skincare products infused with CBD is also rising steadily. It may reach $1.7 by 2025, according to research.
Also Read: Hemp Oil Benefits For Skin
Potential Skincare Benefits Of CBD
Multiple studies show that CBD interacts with the endocannabinoid system (ECS). This system is responsible for several bodily functions. It regulates sleep, immunity, pain, inflammation, memory, stress, fertility, and appetite. CBD improves ECS function and maintains homeostasis when it interacts with it. Similarly, ECS in the skin gets balanced by the CBD interaction. The compound works as an exogenous cannabinoid and offsets any deficiencies in the system.
The significant benefits of using CBD topical products are as follows:
Regulates Sebum Production
Overproduction of sebum is one of the reasons for developing skin problems like acne. According to a study, CBD regulates oil production by acting as a highly effective Sebostatic agent. It has an anti-inflammatory effect on sebocytes, the skin cells producing sebum.
Prevents Free Radical Damage
A study report highlights the antioxidative and anti-inflammatory properties of CBD. Researchers say that the cannabis compound interrupts free radical chain reactions, like other antioxidants. It may capture free radicals or transform them into less active forms.
Reduces Inflammation
Being an analgesic, anti-inflammatory drug, CBD helps relieve pain, swelling, redness, and skin irritation. It also works for treating skin conditions like eczema, dermatitis, and psoriasis. The therapeutic potential of CBD for skin health and disorders is evident in a 2020 study.
Hydrates Dry Skin
CBD is essential for hydrating the skin. It contains nutrients and ingredients that
are particularly beneficial to dry, dehydrated skin. Due to these properties, many manufacturers came up with many skincare CBD products. For instance, there are creams, lotions, face masks, shampoo, soaps, balms, serums, and lotions.
Reduces Signs Of Aging
Researchers have found that CBD stimulates collagen production, preventing wrinkles from forming. It also makes muscles, connective tissue, and bones firmer. If you use CBD skincare products regularly, your skin will soon appear tight, vibrant, and youthful.
Superbug Antibiotic
Antibiotic-resistant bacteria are becoming common. To enhance the antibiotic effect, researchers have searched for alternative substances. In a study published in the journal Scientific Reports, experts indicate that CBD helps fight resistant bacteria. They suggest combining this cannabis compound with antibiotics for best results. Elsewise, you can use antibacterial CBD topicals like ointment to prevent bacterial skin infections.
All-Natural Substance
Since CBD is a plant-based compound it is 100% natural and safe to use. It gives peace of mind that you are not applying chemicals to your skin. Manufacturers use it as an ingredient to make skincare products that further undergo accredited lab tests. In some products, they may add skin-soothing ingredients like vitamins, essential oils, and herbal extracts.
Versatility
There is a diverse range of CBD-infused products, from topicals to oils and tinctures. The best part is that a single CBD product offers multiple benefits. For example, high-potency CBD creams will provide relief at both the surface and deeper muscle levels. They can also help reduce wrinkles, fine lines, acne, and age spots. Besides this, they can help sleep peacefully.
Also Read: How To Get Bulk CBG Seeds
How Does CBD Body Lotion Work?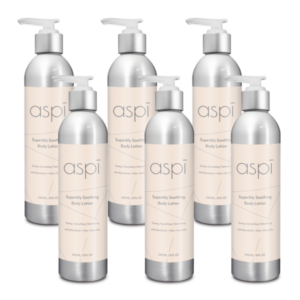 Research shows that cannabinoids interact with ECS, the communication system in the body. This complex biological system plays a vital role in regulating appetite, pain, mood, memory, immunity, and sleep.
The skin has ECS receptors too. These cannabinoid receptors, under the skin, contribute to the functioning and reproduction of skin cells. A dysregulated ECS could trigger dermatological disorders like eczema and atopic dermatitis. For relief, you can apply a thin layer of CBD lotion to the affected area. It eventually works as a localized dose of CBD, providing long-lasting effects.
When you apply the lotion to your skin, the compound connects to receptors in the epidermis (the top layer of the skin). It offers therapeutic benefits, including mitigating pain, skin moisturization, and promoting wound healing. The interaction of CBD with components of ECS tends to overcome the deficits and attain homeostasis.
CBD products tend to nourish the skin surface and multiple layers below it. Therefore, incorporating CBD topicals into your skincare routine is a wise decision. It promotes anandamide production and regulates skin cells like keratinocytes, melanocytes, sebocytes, and mast cells.
CBD Topical Application For Pain Relief
The proven CBD potential to ease pain and inflammation has led to the creation of many specialized health products. For instance, there are pain relief sprays, creams, roll-ons, lotions, balms, etc. These products provide long-lasting effects and improve the quality of life. The effectiveness of topical CBD in relieving peripheral neuropathy is evident in a 2020 study. According to this study, CBD treatment was well tolerated and more effective than other current therapies for the medical condition. It could alleviate pain and other disturbing sensations in patients.
Likewise, a study on animal models suggests that CBD topicals help reduce pain and inflammation caused by arthritis. This study also reveals that the compound does not produce any side effects as conventional medicines do. It bypasses gastrointestinal administration and provides more constant plasma levels.
CBD Oil For Wrinkles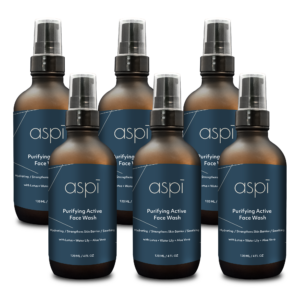 Wrinkles are unavoidable as we age because free radicals accumulate over time, causing natural cell damage. Skin thins, becomes drier, wrinkles easily, and becomes more delicate. Sun exposure, poor diet, excessive stress, and cigarette smoking may also make the difference. These factors affect the natural collagen and elasticity production levels of the body. They may cause fine lines, saggy skin, dullness, uneven skin tone, dryness, and visible pores.
Though aging is a healthy and natural part of life, everyone seeks to find a secret formula for diminishing the signs and symptoms. CBD can minimize the appearance of wrinkles by healing free radical damage. Like Vitamin C and Retinol, CBD has antioxidant and moisturization properties. But it is a more enticing option because it also contains other special substances- linoleic and oleic acids. All of these anti-aging qualities contribute to overall skin health and appearance.
CBD Oil For Typical Skin Conditions
Skin disorders like eczema, dermatitis, and psoriasis have no cure. But there are a few ways to manage their symptoms. For example, patients can go for over-the-counter and prescription treatments. However, CBD oil is a better alternative for these skin problems because it helps overcome the syndrome without any adverse effects.
Skin conditions may develop due to weak immunity, genetics, chemical irritants, stress, or environmental factors. They may cause itchy, dry, and flaky patches. They may create painful sores and blisters, making your skin more susceptible to infection. Fortunately, CBD oil can help heal skin wounds and soothe skin symptoms. Though there are limited studies stating its efficacy, its therapeutic properties are evident. Dermatologists believe that it can reduce potential triggers of eczema, dermatitis, and psoriasis. For instance, CBD oil can effectively relieve stress, anxiety, and sleeping problems. Not only this, the compound can hydrate skin, reduce itchiness, and alleviate inflammation. It serves as an overall body booster by interacting with the ECS. Bringing various bodily systems into a balanced state helps you stay healthy and lead a quality life.
CBD Oil vs Hemp Seed Oil
Though CBD oil and hemp seed oil originates from the same hemp plants, both are different products. Knowing the difference will help you choose the safest and most appropriate product for your skin.
Hemp oil comes from the seeds, but CBD oil uses the stalks, leaves, and flowers of the plant. There is no CBD content in hemp oil, but it is rich in unsaturated fatty acids and essential amino acids. Research shows that hemp oil offers numerous benefits to enhance and soothe your skin. It keeps your skin hydrated, controls oil production, and blocks skin pores.
Hemp seed oil – an anti-aging ingredient Like CBD oil, hemp seed oil helps with skincare and aging. Derived from the seeds of the Cannabis sativa plant, it has nutritional antioxidants that tend to neutralize free radicals. It is also high in vitamin B and D. Another significant aspect is that it contains omega-6 and omega-3 fatty acids, gamma-linolenic acid. The nourishing vitamins and moisturizing qualities are beneficial for your aging skin. It even moderates skin oil production and prevents acne or overly oily skin. Eventually, you can use hemp seed oil for acne, wrinkles, or skin inflammation.
How To Use Hemp Oil For Skin?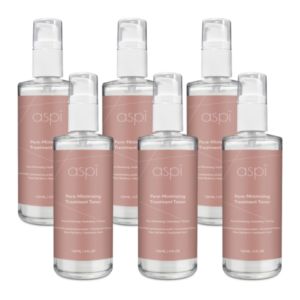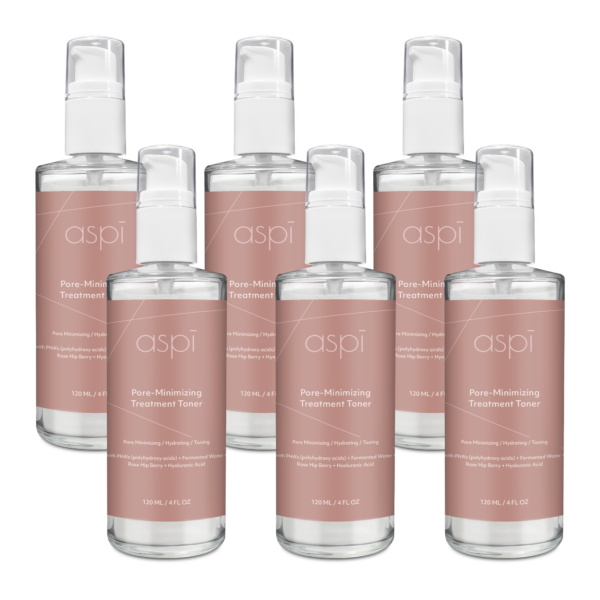 Hemp seed oil soothes acne-prone skin by regulating sebum production. The most common method of using hemp oil for the face is in its cold-pressed form. But it is advFFisable to perform a small patch test before applying it to your skin. Even though it has a safe profile, the reactions may differ from person to person. If you find the hemp oil worthwhile for your skin type, massage it onto your face or body as a moisturizer. For acne or pimple treatment, you should apply it directly to the affected area. Leave it for two-three minutes, and then rinse it off with a mild face cleanser.
Since it has a lightweight consistency and mild effects, it will even suit those having sensitive skin. Additionally, you can apply it to your scalp or use it on cuticles to promote healthy nails. Apart from topical usage, some people consume hemp oil orally to enjoy its benefits. But, you must seek a professional before doing so.
Also Read: Is CBD Legal In South Dakota
An Overview Of CBD Skincare Products
CBD skincare products offer a wide range of benefits. They are easy to apply and quick to generate effects. You will start feeling better when the compound binds to the cannabinoid receptors. It may take 20 minutes to come into action. The impact will last for about 5 to 6 hours.
Whether it is acne, redness, dryness, wrinkles, blisters, or itchiness, CBD-based topicals are worthwhile. These products are available in many different forms, including:
Body Care Lotions
CBD body lotions are rich, silky creams designed for moisturization. Additionally, they may contain skin-soothing ingredients, such as vitamin E, lavender, sandalwood, coconut water, and essential oils. You can apply the lotion to soften rough elbows, heels, or other dry skin areas. It seals moisture into the skin and prevents dryness.
Face Masks
CBD face masks are thick enough to penetrate the dermal barrier and enter the bloodstream. You have to apply it for at least 10 minutes. The skin pores will absorb the antioxidants present in CBD. After removing the mask, massage and pat your face to ensure leftover ingredients get absorbed into the skin.
Transdermal Patches
CBD formulations in the form of patches allow cannabinoids to penetrate deeper into the skin. It delivers the ingredients beyond the epidermal and dermal layers. For usage, all you have to do is peel the adhesive layer of the patch and stick it anywhere on the skin. Generally, people apply it to their wrists, ankles, or arms because veins are readily visible and CBD absorption is higher in these areas.
Massage Oil
A CBD oil massage helps relieve tension in your mind and body. It offers a pleasant experience better than a regular massage because of the added benefits of CBD. Some CBD massage oil products come with a roll-on applicator to target pressure points. You can massage yourself or ask a professional for assistance.
Pain-Relieving Gels Or Balms
Applying CBD topical formulations is an ideal option for localized pain relief. Researchers found that it can benefit skin disorders and treat pain no matter how intense. You can use it daily to mitigate joint pain caused by arthritis, post-workout injuries, or menstrual cramps.
Other Topical Preparations
Other popular CBD skincare products include face wash, facial serum, shampoo, soaps, sprays, ointments, and salves. Its application depends on the product you consider using. Read the directions on the label and follow the instructions accordingly. You should always start slow and observe how your skin responds to the product. Increase the amount gradually if it is soothing and comforting.
Also Read: How To Start A CBD Business In Alabama
What To Look For In CBD Skincare Products?
With so many CBD skincare products available, choosing the best one is sometimes overwhelming. Here are some points to consider when looking to blend CBD into your routine:
Third-Party Certification
Most leading CBD skincare companies will provide lab results for their CBD skincare products. It is often through accredited third-party laboratories. Check for the reports on the purity and ensure you are not applying any toxic chemicals to your skin. The certification will also verify whether the claims made by the company are valid or not.
Sealed Packaging
An authentic CBD skincare product comes in safe, sealed packaging. You should avoid products packed in jars, bottles, or containers that allow a lot of light and air. Studies show that exposure to light and air can cause CBD to break down and negate its potential health benefits. Also, make sure there are no leaks in the product.
Reliable Brand
Buying from a reputed company is essential because a manufacturer determines the quality of the end product. One of the best ways to know about a manufacturing company is to read online reviews. It involves going through their website and reading what customers say about their services. If there are positive reviews, the brand is more likely to provide high-quality skincare products.
Check Ingredients
Though CBD has a safe profile, always check for other ingredients in the topical product. Some companies add other substances to work alongside cannabinoids. The flavoring additives, chemicals, or synthetic compounds may not suit everyone. These ingredients may cause allergic reactions in some people. So, it is wise to search for any unknown component before buying any CBD product.
CBD Amount
Another significant factor to consider is the amount of CBD in a product. If you seek pain-relief salves or lotions, the CBD percentage should be higher to be effective. However, the CBD potency requirement varies from person to person. It depends on your skin type, problem, and tolerance levels. If you can not decide on a specific amount for your needs, consult your doctor.
Also Read: Does Hemp Oil Help With Nerve Pain
What Makes Private Label CBD Skincare Different?
Since CBD is widely popular for medicinal benefits, more and more firms tend to use it as an effective ingredient. Some companies seek to use private label manufacturing services to create new skincare products. They agree to sell their products under another brand name. What are the benefits of private labeling for skincare companies? Here is a brief discussion on this perspective.
Quality Control Of Products
Private labeling is beneficial because it allows companies to decide regarding product quality and the manufacturing process. They can keep control over the formulas used, production, packaging, branding, distribution, and marketing of their products.
Saves Time
Many skincare companies appreciate the private labeling manufacturing services for the provided convenience. Since they create products in a streamlined manner, it saves the precious time they spend while manufacturing. Ultimately, they have more time to focus on other elements of their business.
Low Production Cost
Private labeling of CBD skincare products offers a profitable venture. The manufacturing has a lower cost of production since items are created in large batches. It also allows companies to save money on ingredients because they can be purchased in bulk.
Now that you know why companies prefer private labeling for CBD products, research well before buying cannabis derivatives. You apply CBD skincare products like moisturizers, lotions, and massage oil to the most delicate areas of your body. So, being extra careful about the product quality is necessary. Look for authentic personal care products only. If you choose to buy private labeled products, gain all information about the manufacturing company and associated brand.
Also Read: The Difference Between Delta 8 THC And Delta 9 THC
Verdict On CBD In Skincare
CBD is a potent cannabis compound that does not trigger a high. Almost all CBD products available online or over-the-counter are hemp-derived. They retain less than 0.3 percent THC (tetrahydrocannabinol), the primary psychoactive ingredient. The negligible or low THC content in CBD products implies that it will not produce mind-altering effects. You can choose to use CBD orally, sublingually, or topically.
In the world of beauty and cosmetics, demand for CBD skincare products is booming. At the same time, many counterfeit CBD products are available in the market that can cause harm. So, it is advisable to buy skincare products produced by reliable brands only. If you are buying online, you can identify the authenticity of the products through the reviews posted by previous customers. Don't forget to check ingredients, price, hemp source, and lab testing results.
For more information, contact us!
---
Interesting Reads:
Where to Buy CBD Oil in Pennsylvania