You may have noticed CBD getting sold everywhere these days. An increasing selection of CBD products is now available online and offline in upscale celebrity-owned boutiques and convenience stores across the US and internationally. However, making yourself stand out in the CBD industry can seem complicated, given the variety of companies and products available.
Many people are looking at starting a CBD business because of the potential of the CBD market. Despite a lengthy history of use and current popularity, there is still a lot of misunderstanding about CBD and the hemp plant. You should learn more about cannabinoids and the goods that use them if you consider getting engaged or how to create a CBD company. Keep reading to learn more.
What Is CBD?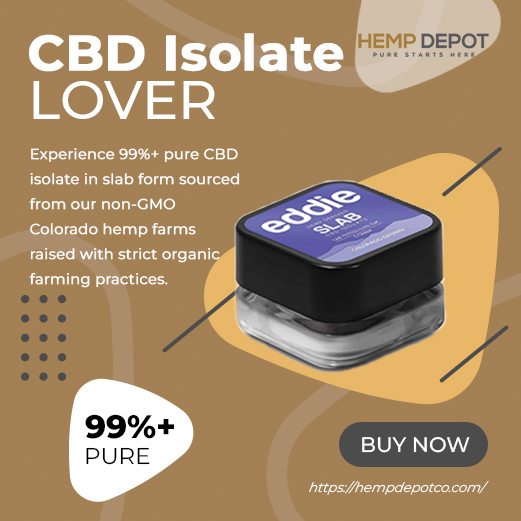 Cannabidiol, or CBD for short, is the more passive cousin of delta-8-tetrahydrocannabinol, which is more active. Along with more than 100 other cannabinoids, these two substances are available in the cannabis plant. Contrary to marijuana, industrial hemp—a form of the MJ plant that requires less than 0.3 percent THC on a dry weight basis to be grown under a USDA-approved license—is the source of CBD. It does not produce a "high" feeling but has various health and therapeutic advantages.
Also Read: What CBD Product Sells The Most?
Formation Of CBD Products
Usually, multiple steps are involved in the production of CBD products. The primary material must first get planted and gathered. For instance, if you want to use industrial hemp to make your CBD products, you'll either need to grow a lot of the plant or buy a lot of it. The plant is processed in some ways to yield CBD oil, and once more, you can handle this yourself or hire an extraction business. When CBD oil has gotten extracted, it can either be marketed as a concentrate or infused into various products. Some popular CBD products are infused foods, topicals like gels or creams, and sublingual tinctures.
Identifying CBD Niche And Products
You need to focus more closely on your product categories. Most of these vary depending on how CBD consumption method:
Sprays And Drops
Sprays and drops both include CBD oil, which has been decarboxylated from hemp or hemp flowers and blended with a carrier oil. Drops and sprays may also contain flavoring ingredients and other additives to improve their palatability.
Pills And Capsules
Gelatin or a soft gel capsule wrapped with a dosage of cannabis increases its digestibility. Additionally, as many individuals use CBD as a substitute for over-the-counter medications, this form may be more comfortable and acceptable to them.
Vapes And Cartridges
Recreational marijuana users and those who love the social component of vaping tend to favor inhalation products. Furthermore, people who use CBD for pain management prefer this technique since it is more quickly absorbed into the bloodstream by inhalation.
Tinctures
CBD-based tinctures form by mixing cannabis with alcohol or another potent solvent, just like therapeutic tinctures. Sometimes additional botanicals are added to CBD tinctures. Most tinctures don't have excellent flavors, but those who want to experience the effects of CBD immediately find them compelling.
Topical And Patches
For various reasons, topical ointments and CBD patches are popular with consumers who dislike hemp flavor or prefer external applications. These products are best suited for targeted action, such as treating joint, back, or menstrual pain.
CBD Edibles
A wide range of CBD products can be ingested, including gummies, candies, chocolate, and honey sticks. Most of them portray hemp as a healthy treat rather than a medicine.
Drug Testing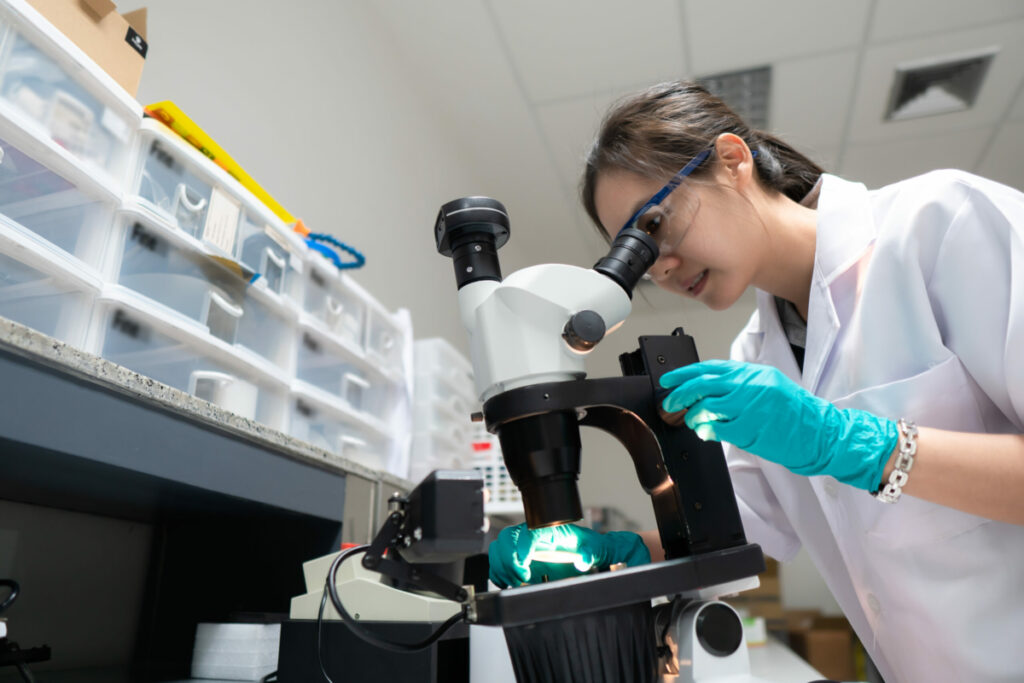 It's doubtful that using CBD isolate-based products will cause you to fail a drug test, and these goods shouldn't have trace amounts of THC or other cannabinoids. Since they should almost entirely be free of THC, broad-spectrum products should be reasonably safe during a drug test. However, full-spectrum products like oils and whole flowers present a greater danger. These goods have naturally occurring THC traces that can appear in a drug test.
It is crucial to realize that utilizing CBD products does not ensure you pass a drug test. Before taking CBD, you should consider your risk tolerance and keep in mind that there is little regulation of the CBD sector and that dubious goods may include more THC than is listed on the label.
The Legality Of CBD
The Farm Bill, approved at the end of 2018, made it lawful to grow hemp for commercial purposes in the country. You can specifically cultivate industrial hemp and then sell goods containing CBD generated from hemp legally across the nation. However, there are also some limitations. THC cannot exceed 0.3 percent in the hemp you use to make CBD. Any cannabis plant with a higher THC content is immediately categorized as a marijuana plant, and stricter regulations apply.
The regulatory situation becomes more complex when cannabinoids are considered as a substance. Only one CBD-based prescription medicine, Epidiolex, has yet to receive FDA approval, and no other CBD company is permitted to make health claims about its CBD products. Additionally, the FDA forbids marketing any products containing cannabis as dietary supplements.
Gain A Competitive Advantage
Creating a high-quality product that will survive future scrutiny from regulators and informed consumers is essential for achieving a sustainable competitive edge in the CBD market. It's crucial to give third-party lab testing data to authenticate the quality of your product if you want to stand out from other CBD firms.
It would help if you were more transparent by adding QR codes to all of our bottles so that anyone shopping there may use their phone to access lab findings instantly. Obtaining certifications like USDA organic, GMP, and FDA facility registrations is crucial to boosting consumer confidence in the caliber of the goods they purchase.
Also Read: Forms And Health Benefits Of Hemp For Health
Issues Faced By CBD Businesses
While business owners in the CBD sector can benefit from the sector's rapid growth, they need to be prepared for a particular set of difficulties. Running a CBD business might sometimes feel particularly brutal because there are no FDA rules and different CBD laws in each state. Particularly concerning:
Banking And Financing
Unfortunately, because of the abovementioned state laws and regulations gaps, many financial service providers view CBD firms as "high-risk." So be ready to wander and haggle when setting up a merchant account. Obtaining further funding through business loans might be difficult as well, as a result of the negative reputation the cannabis industry has with some FIs. But don't give up. In the industry, certain banks and investors support hemp.
Business Insurance
Insurers are taking their time responding to the recent legalization of cannabis and products derived from it. Like conservative banks, they forbid CBD enterprises outright or charge absurdly excessive fees. But a strong insurance plan is essential for your company's liability. So be careful to get a solid policy from an insurer that supports CBD.
Differentiation From The Competition
Even if you sell authentic, high-quality cannabis items, it could be challenging to stand out in a sea of companies using "cannabis" as a marketing tool. Researchers discovered that labeling errors affected 70% of the cannabis products offered online. Over 42% of CBD products had incorrect labels, which meant they contained more CBD than was indicated. Around 26% of the products were incorrectly labeled because the cannabinoid condensate was lower than claimed.
These issues will probably be resolved when more specific regulations emerge, but CBD firms must remain flexible and knowledgeable in the interim. Daily industry changes mean preparing backup plans in advance might save you time and money if the worst happens.
Also Read: Can Hemp Oil Help Tinnitus
Tips For Boosting Your CBD Business
If you want your CBD business to expand, change, and always be ripe, you should consider things.
Seek Assistance
New CBD business owners will have a lot on their plate, between confusing rules and operational challenges. Even if you can now find everything on Google, you shouldn't undervalue the importance of a mentor or someone who has already taken your path before you. It makes it rather challenging to find a suitable industry mentor. Not impossible, though. Nonprofit groups like the National Hemp Association, CBD Alliance, and Vote Hemp are excellent resources for making new connections in the sector and receiving support.
Remain, Patient,
Fast growth is frequently taken for granted in the e-commerce sector, and paid eCommerce ads are not an option in the CBD sector. While content marketing and SEO both require time to develop, clickbait marketing has the potential to raise compliance difficulties. So take a big breath and be ready to go carefully through the many CBD operating problems with multiple buckets of people with mental health conditions.
Recognize The Market
Consumer and market trends fluctuate weekly, especially when famous individuals declare their involvement with CBD projects. Undoubtedly, no CBD company can or ought to keep up with all the newest trends and fads. However, they must closely monitor recent customer trends, adjustments in compliance standards, and other significant business developments.
Make A Complete CBD Business Plan
Starting a business without a proper business plan is similar to driving without a rearview mirror: it is possible, but you risk missing a significant obstacle in your path. Your business plan is your navigator for staying on top of evolving regulatory requirements, competing for operational demands, and fresh company prospects driven by consumer demand in the CBD niche. Additionally, other stakeholders and your financial backers will want to see it.
Market Your CBD Product
It would help if you concentrated on gaining customers. Even though the CBD market is now famous, customers won't automatically come to you unless you have a reliable marketing system. Due to dubious advertising from competing brands or false medical claims made by self-styled experts, CBD products are still frequently misunderstood. By distributing accurate content, you can increase your original clientele.
Also Read: Is CBD Legal In South Dakota
Final Thoughts On Create CBD Company
Over the past five years, cannabis research and cultural acceptance have grown phenomenally. More than 250,000 people work solely with plants in the United States, not to mention all the employees that are getting created for sub-sectors of the cannabis industry, like production and research equipment. This sector will continue to expand, innovation will continue to speed up as cannabis gets more widely acknowledged and legalized, and rules and regulations will get reinforced around it.
Selling CBD is an intriguing profession. Your company will be well-positioned for success in the CBD market with the help of both thoroughness and imagination. The moment is to invest early and establish a long-lasting business, yet distinguish from the competition with a high-caliber offering.
For more information, contact us!
---
Interesting Reads:
Where to Buy CBD Oil in Pennsylvania