Hemp Depot is the distributor of domestic cannabidiol (CBD) in the USA.  We provide the highest-quality, pharmaceutical-grade CBD hemp oil, hemp seeds, hemp clones, and hemp flower; all grown and processed in the United States. Hemp is becoming a significant player in the global economy. Companies are now looking at ways to capitalize on the benefits of hemp. Many believe that hemp brands are the future of the industry.
Hemp is widely used in food, clothing, paper, building materials, biofuels, plastics, textiles, cosmetics, personal care items, animal feed, bodybuilding supplements, and medicine. There are hundreds of companies producing hemp-based products. Looking for the purest, potent, full-spectrum, and 100% THC-free, third-party tested CBD products to label as your own hemp brands?
Also Read: Hemp Seeds Nutrition Facts
Hemp Depot Wholesale Produce The Highest Quality Hemp Brands
Hemp Depot Wholesale offers a variety of CBD products formulated from the highest quality hemp or hemp brands. It supports brand recognition by providing highly potential Bulk CBD and Hemp, Wholesale CBD, White – Label, and Private Label brands. These brands serve different product lines in tinctures, edibles, sublingual, vaping, slabs, wax, powder, and more.
Our clients deliver their products with standard packaging and are adequately sealed at Hemp Depot. But, those products are label-free, as we do not disappoint our reliable customers regarding labeling. Hemp Depot Wholesale offers the top product quality originating from hemp. They are available in Wholesale CBD Isolate, Topicals, Pills, Wholesale CBD Tinctures, and many more.
Hemp Depot's Wholesale CBD Program also serves many benefits for brand recognition. Our exclusive services include accessibility for smooth functioning expansion of business. We are a vertically integrated supplier selling products at wholesale prices lower than MSRP, in good quality. We aim to encourage the producers to buy products and merchandise in their product line to gain sufficient profits.
Get assisted by our industry experts on how to promote brand recognition and product distribution. Our experts are highly proficient in decision-making regarding product formulation and allocation. We won't let you go disappointed and thus aim to cater to every business need.
Also Read: Advance Well-being With Hemp For IBS
White And Private-Label Product Formulation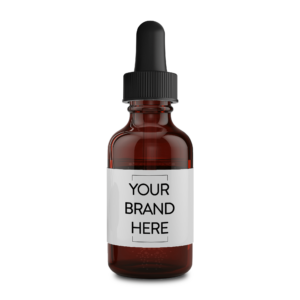 To formulate products, Hemp Depot uses custom formulas for CBD products, given below:
Water-soluble CBD
These CBD products ideally include beverages, CBD topicals, and beauty products.
Winterization
We have winterized CBD Oil in full spectrum, having 0.3% THC. But don't worry; we are obliged to formulate non-winterized oils per our client's preference.
Decarboxylation
We provide described CBD oils. But being vertically integrated producers offering various products. Our White – Label products are suitable for business clients, willing to have their company's brand name on the label and promote products to sell as their products. Hemp Depot preserves discretion in naming products, as we do not mention Hemp Depot while labeling.
Our highly technical graphic designers assist clients and create modifications accordingly. We allow our clients the privilege to get their products modified and include the ingredients, flavors, and terpene profile according to them.
Also Read: Unmasking Recent Hemp Market Trends
What We Offer
Hemp Depot offers various product lines for business expansion and growth. White Label CBD, Private Label CBD, Bulk CBD and Hemp, Wholesale Seeds and Clones, and many products are available. White Label CBD products are sold to multiple business retailers, whereas Private Label is sold to a single business retailer who exclusively deals in a single product line. In white label allows you to freely merchandise various products to the retailers, whereas in private label ensures the stock availability before delivering to a particular retailer.
Premium CBD products – allow tracking from seed to sale and Customized Labeling and branding (assist you in marketing) are essential Labeling programs to take advantage of. It helps increase brand visibility, partner with trustworthy customers, refine third-party tested products and be time-saving.
Why Partner With Us?
We have a highly qualified expert team to assist clients. Our project manager tries to understand your business requirements and make you aware of the implementation of marketing your products. We believe in product transparency and implement third-party testing for grown hemp products formulated through organic farming practices. We ensure the products are toxin-free, pest-free, and exclude heavy metals. We use hemp grown on Colorado farms. Why wait? Contact us today to obtain customized products delivered to your doors in fast and reliable shipping.
For more information contact us!
---
Interesting Reads:
Do You Need a License To Sell CBD?