Hemp has been a trending topic for its amazing benefits and less THC concentration of 0.3 % or below compared to marijuana plants. The bevy of products produced from hemp plants include hemp protein powder with its vital nutrient content and hemp seed oil is known for its rich nutritional profile and high omega -3 and 6 fatty acids and amino acids levels which are the building components of protein.
And now hemp seed butter made from hemp seed oil that has been mixed in cocoa butter or soy butter is rising high on the popularity gradient for its skin, hair, and nutrition-packed benefits.  Cocoa butter is packed with antioxidants and retains moisture in your skin thereby diminishing wrinkles and scars. Hemp seed butter is exceptionally abundant in essential fatty acids and minerals.
Body butter with its nourishing, hydrating, and regenerative qualities can penetrate the skin deeper to deliver protective benefits. You must have heard of shea butter, soy butter, and cocoa butter. Here we present you information about hemp seed butter for your skin  – the ingredient that has earned its well-deserved place in skin care and cosmetic formulations.


What Is Hemp Seed Body Butter?
This body butter is creamy and luxurious body butter made from hemp seed oil and fatty acids that protect the moisture barrier of the skin, bring a sheen to the skin, and revive skin health to enhance its appearance and texture.  It absorbs seamlessly into the skin to offer lasting hydration. Butters share a high emollience and adaptability which makes them used in various ways as a cleansing, massaging, softening, protecting, wound healing, and soothing agent for the face, hands, hair, and feet.
Hemp butter is created using a different base. Hemp can be extracted in the form of an oil, therefore to formulate a texture that has a cream base for your body butter and skin care products, hemp butter is created by applying a hydrogenated butter foundation plus hemp seed oil. It has a creamy butter having pale green coloration that is best for skin class as it contains a mild, fresh fragrance of cut glass.
Also Read: What Is The Difference Between CBD And THC Edibles?
Benefits Of Hemp Seed Butter
Hemp seed butter has omega fatty acids – omegas 6 and 3 in high concentrations along with naturally present vitamin E. These high omega fatty acids content give the hemp seed butter the same form as the natural lipids of the skin. You can try incorporating hemp seed butter into body butter, a soap bar, or cuticle cream to augment hydration and moisture within the skin. Skincare products made from hemp seed butter can easily moisturize and nourish the skin, without any greasiness.
These are some of the multiple benefits of hemp seed butter that make it a sought-after ingredient in skin care:
A Potent Antioxidant
Hemp seeds are said to be a rich source of natural antioxidants of the likes as tocopherols, phenolic compounds, and phytosterols which can lower the chances of chronic ailments such as neurodegenerative diseases, cardiovascular issues, immunomodulatory and lipid metabolism. The antioxidant effect of hemp seed butter combats free radicals and prevents skin cell damage from environmental and sun damage.
As an antioxidant, hemp seed butter can work as a deterrent for free-damage impairment that leads to visible aging signs and photodamage. Antioxidants function against oxidative stress which is the damage caused by free radicals which can cause the breakdown of the elastin and collagen layers of the skin. All this leads to premature aging, hyperpigmentation, and inflammation. Antioxidants both help in shielding the skin and reversing aging signs. The dark green tint in hemp butter is because of the presence of chlorophyll, which is a potent antioxidant.
A Strong Anti-inflammatory Agent
It has been suggested that gamma-linolenic acid, an omega-6 fatty acid found in hemp, acts as an anti-inflammatory. Studies have also linked the omega-3 fatty acids in hemp with reductions in inflammation. Furthermore, hemp seeds contain the polyunsaturated fatty acid – gamma-linolenic acid (GLA), which can also produce anti-inflammatory effects.
The amount of omega-3s in hemp seeds and the seeds' healthful omega-3 to omega-6 ratio can together help to reduce inflammation. In addition, hemp seeds are a rich source of gamma-linolenic acid (GLA), a polyunsaturated fatty acid that may also have anti-inflammatory effects. The anti-inflammatory and medicinal nature of hemp butter help in repairing and restoring damaging skin.
Elevates Skin Elasticity
Did you awake to a wrinkled face? The moment has come for you to relish good skin. The elasticity of the skin is lost with aging. It is on account of the decrease in the production of collagen. Collagen prevents our skin from sagging, affording that youthful, plump look. How does hemp oil aid in the formation of collagen?
Hemp seed oil can enhance collagen production. It carries vitamin C which is essential in collagen synthesis. Greater collagen leads to elevated skin elasticity and lesser appearance of wrinkles and fine lines. Vitamin C also hydrates the skin preserving its natural glow. A heavy intake of vitamin C aid to reduce skin dryness and supplies moisture to your skin.
Vitamin C can remove hyperpigmentation like age spots, sun spots, and melasma as it restricts melanin synthesis. It occurs when melanin in specific areas of the skin is over-manufactured. It can also happen in acne-affected regions. Melanin production is suppressed by vitamin C by restricting an enzyme termed tyrosinase. It is popularly utilized in dermatology to heal hyperpigmented skin patches.
High Protein Content
Protein is vital for the formation of healthy nails and skin. In a research conducted in 2010, researchers found that hemp seeds contain protein that is similar to or more than some types of nuts, grains, and pulses. Hemp oil is stacked with nine essential amino acids and collagen that help to maintain skin firmness. Hemp protein has all 21 known amino acids, which includes the 9 essential ones that cannot be produced by the body.
Therefore, a tiny quantity of hemp butter, nearly two tablespoons supplies around 11 grams of protein, that too of superior quality. Though more liquified compared to peanut butter, hemp butter can easily blend into smoothies as well as a spread for crackers or toast.
Promotes Skin Health
Hemp seed is packed with oils that can permeate the profound skin layers to facilitate the production of higher skin cells that can help to relieve dryness and boost healthier skin. The presence of omega fatty acids in hemp seed oil has been found to enhance skin wellness. Those affected by skin conditions like psoriasis, eczema, or dermatitis, can experience relief by consuming hemp seeds. For those who do not suffer from a skin disorder, hemp seeds can be suitable for managing acne and itchy skin.
Offers Anti-Aging Benefits
In addition to its hydrating and moisturizing benefits, hemp oil also offers anti-aging perks. Hemp butter-infused skin creams are abundant in polyphenols and free radical scavenging antioxidants that keep suppleness and prevent skin cell damage. This creamy butter can rejuvenate the skin and retains moisture to prevent signs of aging such as pigmentation, dark spots, fine lines, and blemishes. The existence of linoleic and oleic acids boosts anti-aging and overall skin wellness. Taking hemp butter can offer you these vital nutrients for radiant and smooth skin. `
Hemp Seed Butter Recipes For Skin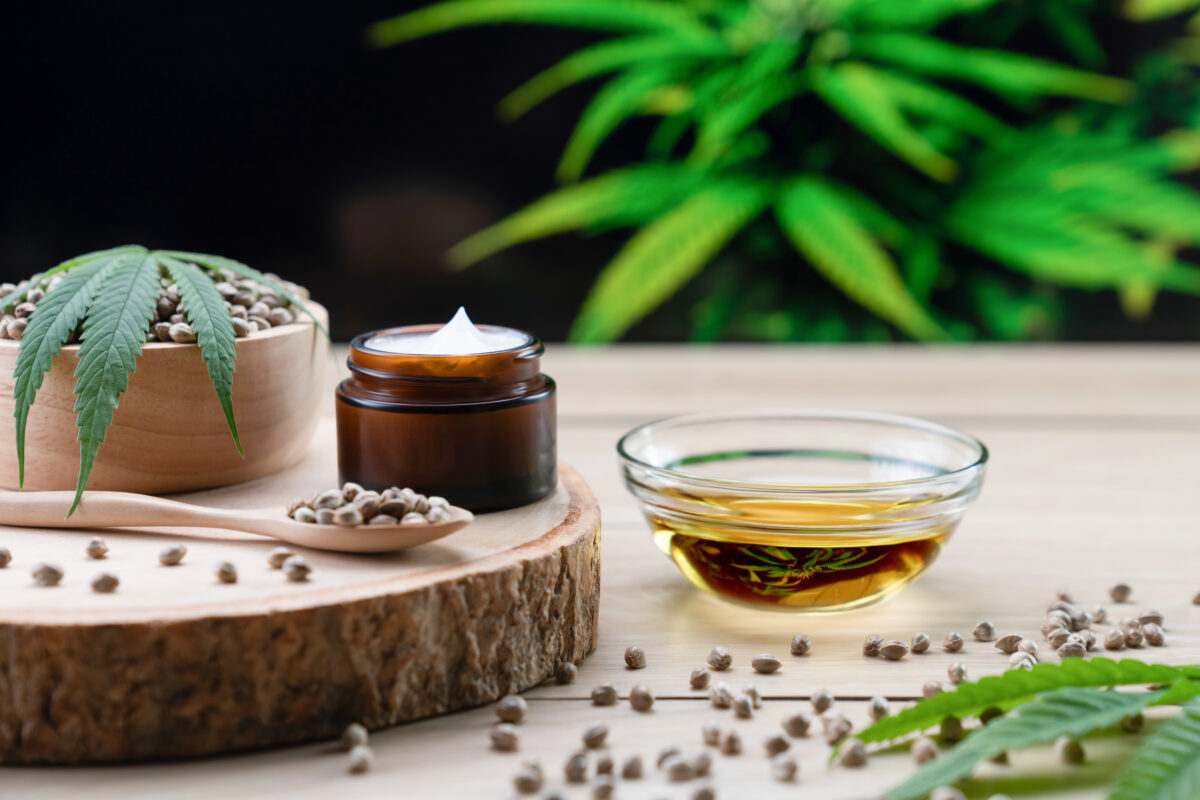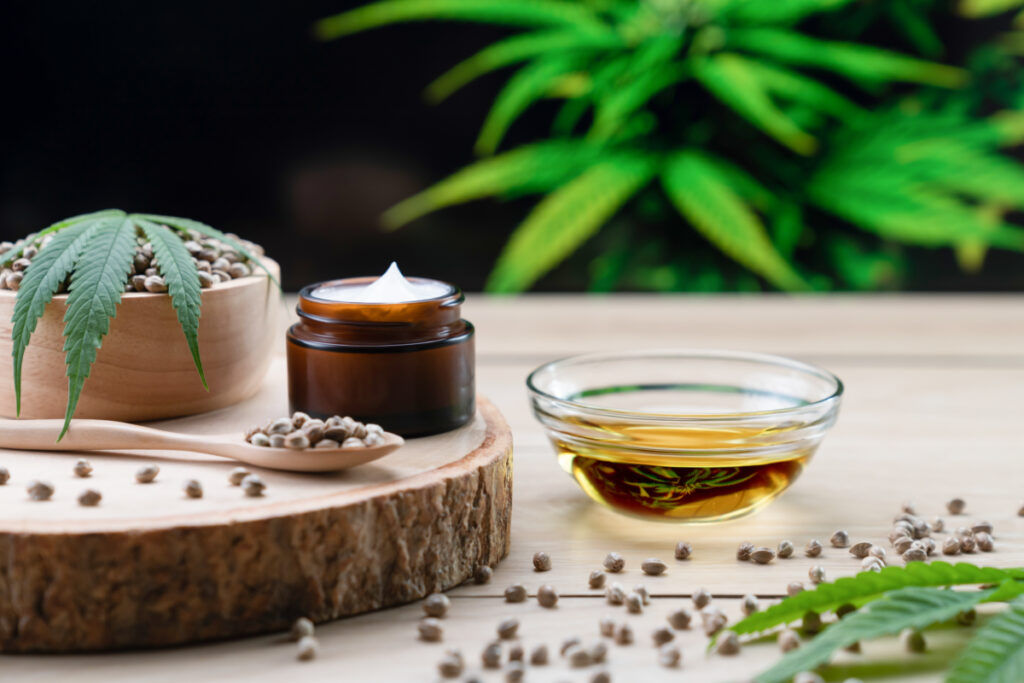 Hemp body butter works as a hydrator leaving skin that is not greasy lower skin flare-ups regulates oil production, replenishes the skin with nutrients, and shields it from environmental stressors. Learn how to make your DIY recipes including hemp seed butter to make your skin glowing and well cared for.
If you want to use hemp butter as a spread, you can do so directly from the green jar. It tastes yummy when taken in combination with honey and a pinch of cinnamon. It appears to be more liquid compared to other butter, so you can make a sandwich using it the night before. Here is another recipe if you want to use hemp butter as an ingredient in your salad dressing:
Also Read: Can Hemp Oil Help Tinnitus
Salad Dressing With Hemp Seed Oil
Ingredients
Hemp Seed Oil: ⅓ cup
Hemp Butter: 2 tbs
Garlic diced: ½ teaspoon
Minced ginger: ½ teaspoon
Lemon juice 2 to 4 tablespoons or vinegar
Stevia (a natural sweetener): a dash
Salt and pepper: a dash
Also Read: Does CBD Oil Help Type 2 Diabetes
Hemp Seed Body Butter Cream Recipe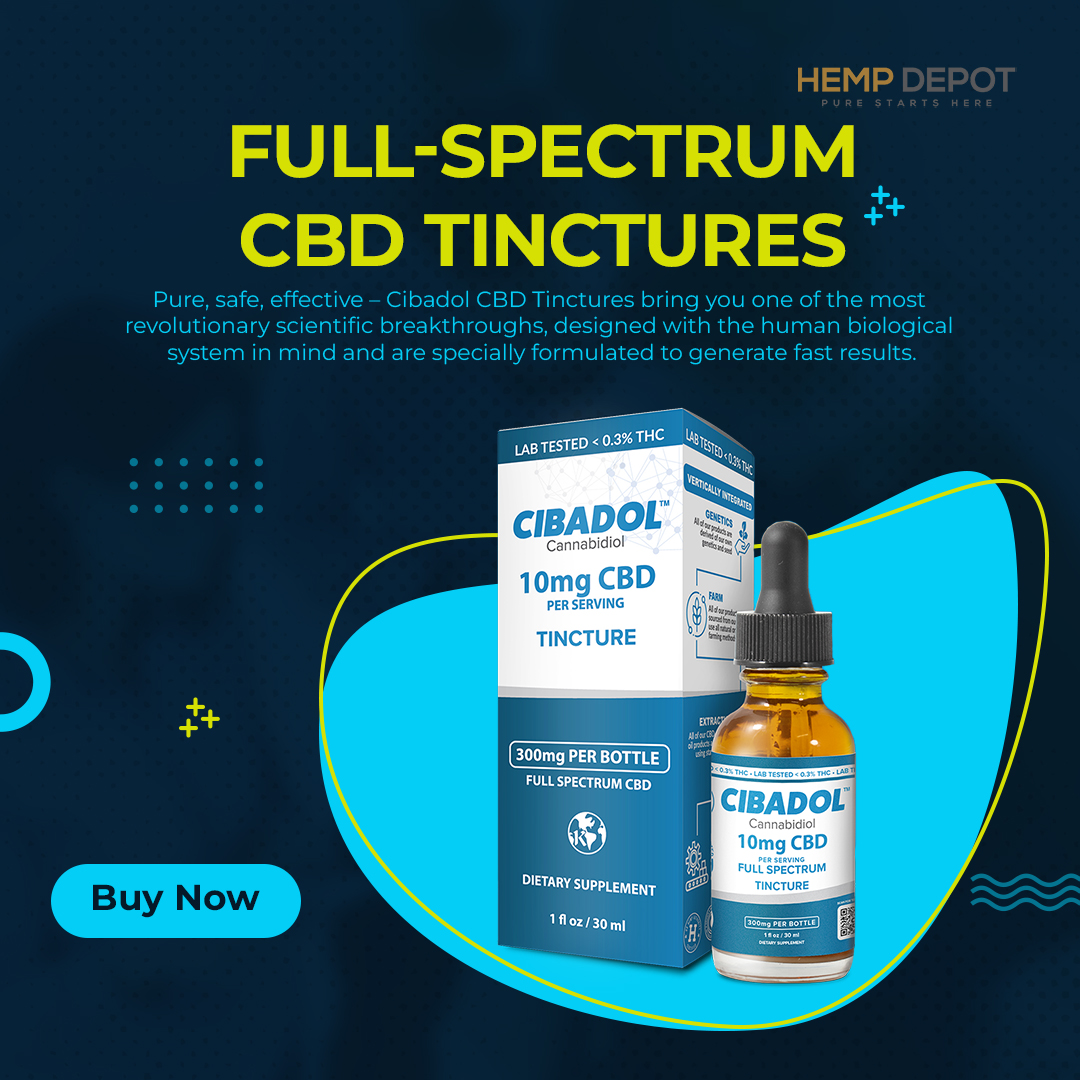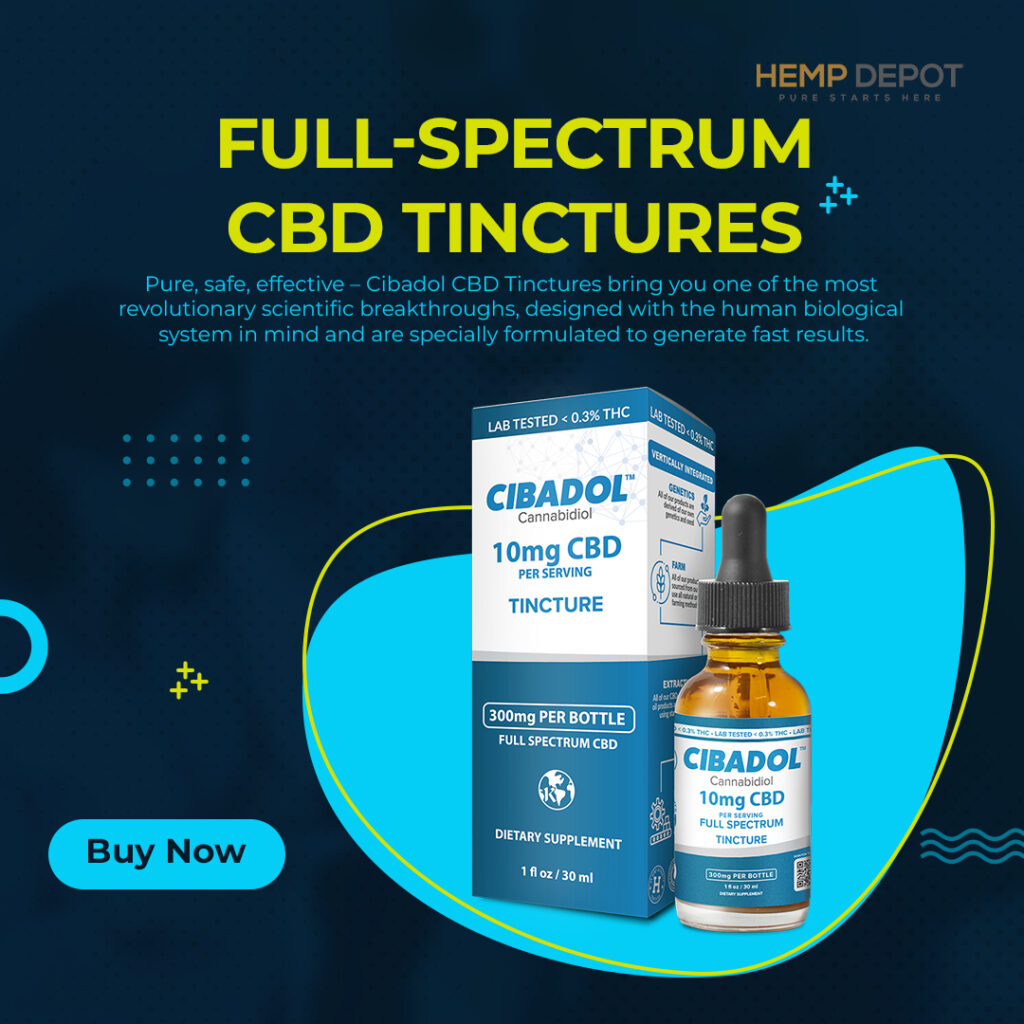 We will now prepare a luxurious and nourishing hemp seed butter recipe that will be nourishing for your skin. As hemp butter is quite dry, it does absorb quickly. This makes it an ideal combination as it assimilates the greasier composition of coconut oil and the silky and smoothness of cocoa butter so wonderfully which works together to maintain the tone and elasticity of your skin. This formulation is also ideal for those having sensitive skin as well as for dry skin
Ingredients
Hemp butter 18 grams
Coconut oil 36 grams
Coconut butter 5.4 grams
Essential oil of your preference 0.6 grams
Vitamin E Oil 0.6 grams
How To Make The Recipe
To begin with, weigh your butter and oils. Inside a heat-resistant beaker, mix all ingredients leaving the vitamin E.
Melt them over the low temperature inside a beaker
After everything inside the beaker totally melts, keep it away to cool for some minutes before putting it inside the refrigerator for nearly 15 -20 minutes. What is needed is a consistency that looks solid initially but melts and splits easily when touched with a spoon.
Such a semi-solid state can retain plenty of air and offers the best consistency so that the product can be whipped into a foamy cream
Whisk the butter and whip it till it has the texture of a whipped cream
Include the vitamin E midway while the whipping process is on. This will not only help the oils from turning sour but will lend the cream greater viscosity and moisture. During this juncture, you can include essential oils in your formulation to the level of 1% or 0.6 grams of the total, Put the whipped butter inside your preferred container.
Also Read: Is CBD Good For Glaucoma
Method Of Application
Clean your skin
Apply the cream on wet skin as when it is used on damp skin creams can lock in moisture effectively. After finishing, pat the skin dry
Taking a small quantity of cream while applying is the perfect way to use it. When you take less cream, you need more time to stroke it into your skin. In place of stickiness, your cream should be more absorbent.
Rather than smearing your skin apply the cream with your finger taking it in small dots all across your face and assimilating it till it smoothens out. In this manner, the cream can be applied to every portion of your skin.
Also Read: The Difference Between Delta 8 THC And Delta 9 THC
How To Make Hemp Seed Body Butter Lotion
To make your signature moisturizing lotion mix coconut oil, olive oil, and hemp seed butter in this recipe. You can also add some drops of essential oils for additional skin benefits. Lavender oil is a preferable option as it lowers anxiety. Including tea tree oil can help to soothe body acne flare-ups.
Ingredients
Extra-virgin coconut oil: ¼ cup
Extra-virgin olive oil: 2 tablespoons
Hemp seed butter: ¾ cup
Essential oil (lavender, eucalyptus, or rose)
How To Make This Recipe
Take a small microwave-secure bowl, mix all the ingredients and warm it for some seconds till the coconut oil and hemp butter gets totally melted. Inside a small circular basin having a firm and tight lid, blend the ingredients. Let the mixture cool and shake it a number of times. When the mixture arrives at room temperature, it contains the consistency of blended coconut oil.
Also Read: CBD For Truck Drivers: Can Truck Drivers Use CBD?
How To Apply
Once you have removed your towel, begin using it on the moist skin daily from top to below:
Take a dollop and you can take more if you have dry or rough areas such as knees or elbows. Warm up the lotion by rubbing your palms.
Massage the moisturizing lotion into the skin using soft circular movements using your hands.
Repeat till you cover it on your whole body and do not miss out on your neck!


Final Thoughts On Hemp Seed Butter For Skin
Hemp seed butter for skin works wonderfully as it is stacked with powerful nutrients. The inclusion of vitamin E and A makes it an antioxidant with anti-aging benefits and helps to revive sunburnt, uneven skin tone, aging, and blemished skin. Fatty acids like Omega 3 and 6 hydrate the skin and help in skin growth. The best part is that due to its quick absorption, this body butter nourishes the skin perfectly without any greasiness. You must incorporate hemp seed body butter into your recipes for an overall skincare routine and body glow.
For more information, contact us!
---
Interesting Reads:
Where to Buy CBD Oil in Pennsylvania