Hemp seeds are the most nutritious part of the hemp plant. People consider them superfoods because they are rich in nutrients like chia and flax seeds. They can meet your nutritional requirements without using any other dietary supplements. They have Omega 3 and 6 fatty acids that help regulate cholesterol levels and boost immunity. Additionally, they contain vitamins (B and E) and minerals (iron, sodium, sulfur, zinc, calcium, phosphorus, and potassium).
Another factor contributing to its popularity is the ease of being incorporated into edibles. You can use them to make herbal tea, a milkshake with a nutty flavor, or a healthy caffeine beverage. Besides this, you can ground hemp seeds into flour and use them to make anything from smoothies to bread and cookies. Hemp seed flour is a perfect substitute for regular flour because it is gluten-free and low in carbs. This article will discuss a trending recipe – hemp seeds avocado toast. Read on to learn how to make this nourishing and luscious hemp recipe.
Nutritional Value Of Avocado And Hemp Seeds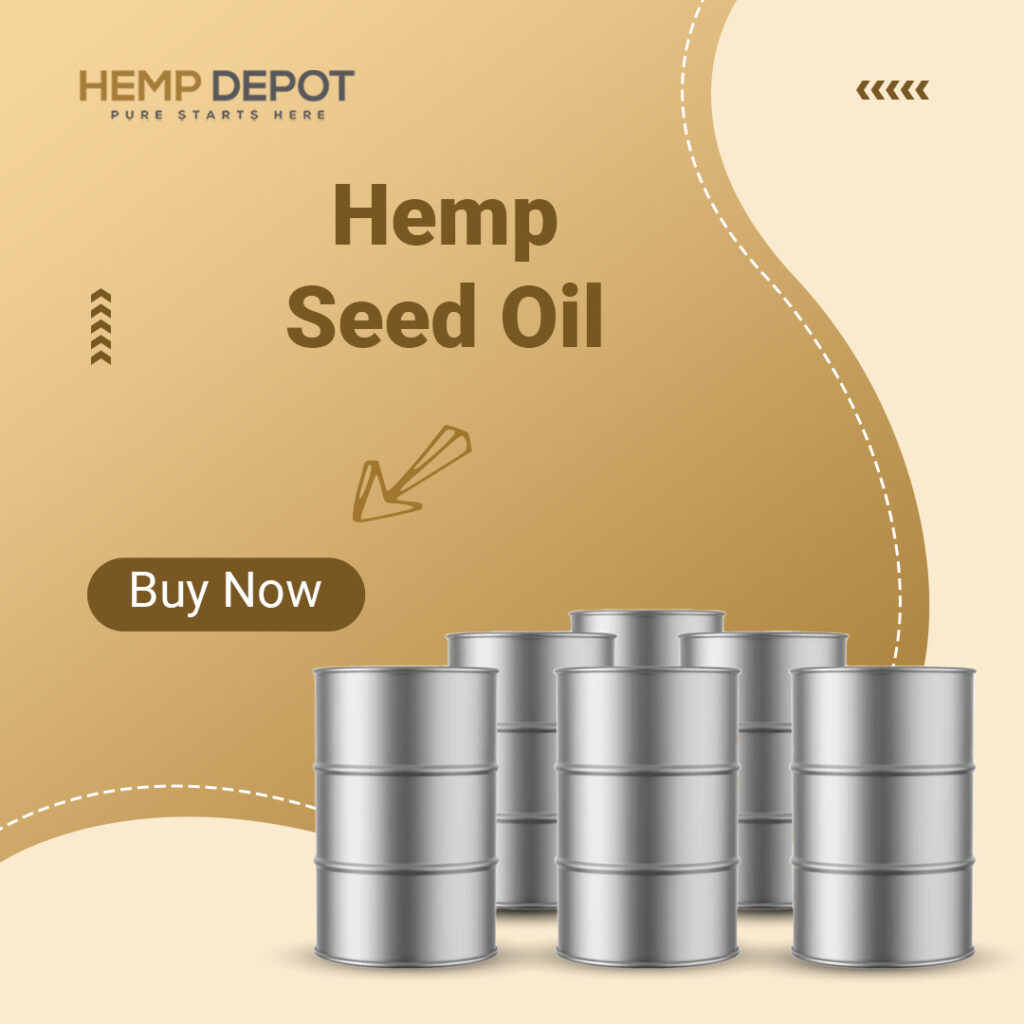 Avocados have become a common ingredient in many kitchens because they are nutritious, resourceful, and delicious. Some consider them as fruits, while others say they are vegetables.
Avocado is a single-seed berry that belongs to the Lauraceae plant family. It has a big pit, a bright green exterior, and dark, leathery skin. Regularly eating this nutrient-rich fruit may help improve overall diet quality. It is prevalent in health and wellness due to its high nutritional value and numerous health benefits.
According to the U.S. Department of Agriculture (USDA) source, an avocado that weighs 7 ounces (201 grams) has the following nutritional profile: 
Energy: 322 kcal
Protein: 4.02 g
Total lipid (fat): 29.5 g
Carbohydrate: 17.1 g
Dietary fiber: 13.5 g
Sugars: 1.33 g
Vitamin B-60: 517 mg
Vitamin C: 20.1 mg
Pantothenic acid (B5): 2.79 mg
Riboflavin (B2): 0.261 mg
Niacin (B3): 3.5 mg
Calcium: 24.1 mg
Iron: 1.1 mg
Magnesium: 58.3 mg
Phosphorus: 105 mg
Potassium: 975 mg
This data suggest that avocados are exceptionally nutritious fruits. It contains healthy fats, fiber, vitamins, and minerals while low in sugar. A preliminary study overviews avocado composition and illustrates its potential health effects. According to the study, this fruit may help with weight management, blood glucose control, cardiovascular health, and healthy living. Consuming avocados with salads or salsa increases the bioavailability of carotenoids, potentially adding to the health benefits.
While fresh, ripe avocado alone is an excellent source of nutrition, pairing it with hemp seeds is a healthy decision. The seeds are edible parts of cannabis Sativa plants that make a desirable food ingredient. USDA sources evaluate that three tablespoons (30g) of raw hulled hemp seeds provide the following nutritional value:
Energy: 170 kcal
Protein: 10 g
Total lipid (fat): 15 g
Carbohydrate: 0.999 g
Dietary fiber: 0.99 g
Saturated fatty acids: 1.5 g
Polyunsaturated  fatty acids: 12 g
Sugar: 0 g
Iron: 2.4 g
Calcium: 21 mg
Potassium: 360 mg
Phosphorus: 495 mg
Zinc: 2.97 mg
Thiamin: 0.3 mg
Riboflavin: 0.08 mg
Niacin: 2.8 mg
Vitamin B-60: 18 mg
The figures indicate that hemp seeds are rich in proteins, lipid fats, and essential fatty acids. They also contain significant levels of vitamins and minerals vital for overall health. A 2020 study reviews hemp seeds' nutritional quality and potential functionality for human health. Researchers found that it helps treat atopic dermatitis, control specific blood parameters, and reduce inflammatory reactions.
Also Read: Forms And Health Benefits Of Hemp For Health
Combining Hemp Seeds And Avocado
While comparing the nutritional contents of avocado and hemp seeds, you will notice that they make a great combo. The contrasting difference between the two edibles are: 
Both have a substantial amount of calories, dietary fiber, and potassium.
In comparison to hemp seed, avocado has 54% less saturated fat.
While avocado has more pantothenic acid, hemp seed offers greater thiamin, niacin, and vitamin B6 levels.
Protein, calcium, and iron are all abundant in hemp seeds.
Sugar content in both avocado and hemp seeds is low.
The creamy avocado and flavorful, fresh herbs make up an exciting recipe rich in nutrients that many people lack in their regular meals. You can combine both food ingredients in many ways. For instance, you can try 
Pear-avocado-hemp seed smoothie
Strawberry avocado hemp salad
Basil, avocado, and hemp pesto
Avocado toast with hemp seeds
Recipe Of Vegan Hemp Seeds Avocado Toast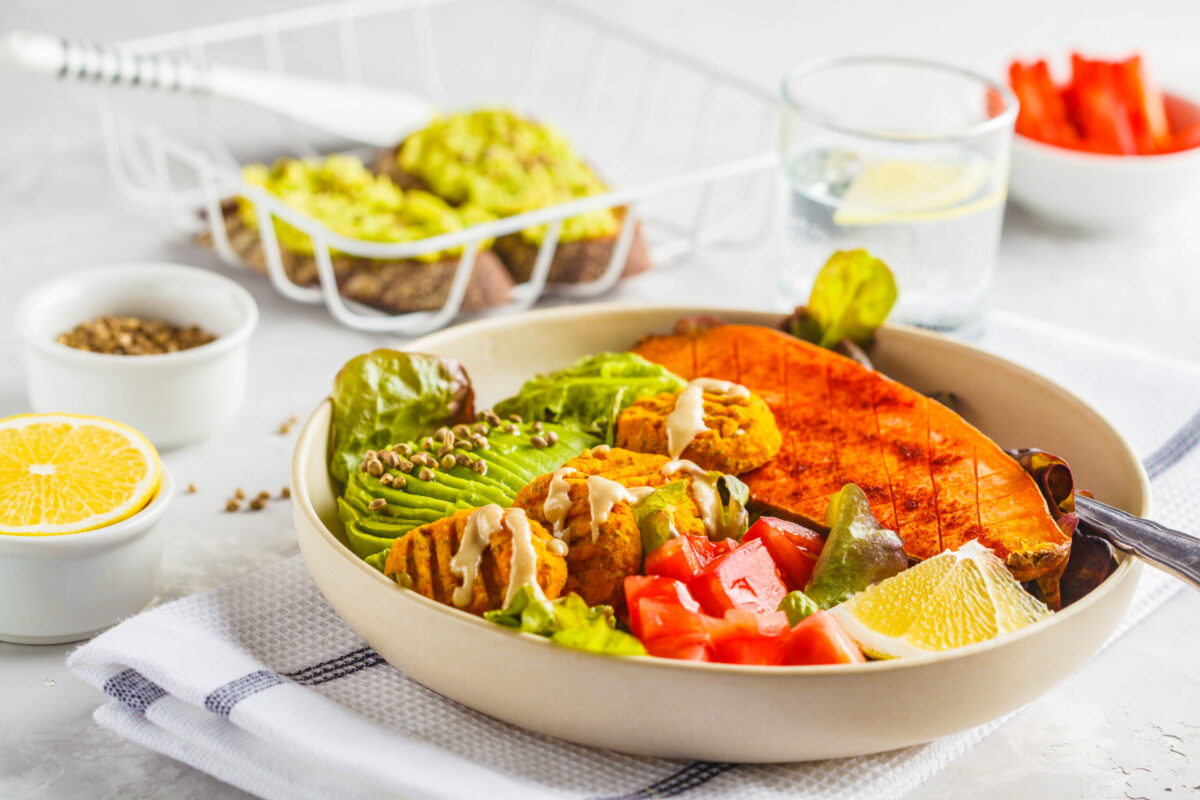 This hemp seeds avocado toast recipe, including hemp seeds, is easy to make. It will hardly take five minutes to get your toast ready. All that you need is:
Two sourdough slices
One avocado
pinch of salt and pepper
One tablespoon of hulled hemp seeds
One teaspoon of balsamic vinegar
Red onion and cilantro (optional)
Opt for a hearty whole grain bread that toasts up crispy and crunchy. Some people may prefer gluten-free bread. Start by toasting the bread in your toaster, place it on a plate, and keep it aside.
Now open the avocado, and take out the stone. Make sure to choose a ripe avocado that comes off easily. Use a spoon to scoop out the flesh and cut it into slices.
Remove the black or brown spots from the flesh and place each half slice on a sandwich. You can leave it whole or mash it with a fork according to your preference.
Once all set, drizzle a small amount of balsamic vinegar over the top. If using red onion and cilantro, add them too. Sprinkle salt, pepper, and hemp seeds to give the final touch. This way, your avocado toast hemp seeds will get ready to eat. It is a nutrient-dense, vegan snack that is low in fat and high in fiber.
Also Read: Hemp Brands Devise CBD Product
Tips For The Best Avocado Toast + Hemp Seeds Meal
With healthy fats, fiber, and plenty of protein, avocado and hemp seeds make a flavourful combo. To get the most out of it, go through the following tips for hemp seeds avocado toast.
Use an avocado that is ripe but not overripe. Although it shouldn't feel mushy, the avocado should give light pressure. The skin will have a slightly rough appearance and be marginally darker—not blazing green. If you remove the stem cap, the color underneath should be green or yellow. It can be rotten on the inside if it is a brown underside.
Only when ready to eat, cut and mash the avocado. The fruit mash will turn brown if you don't do this ahead of time.
Avoid mashing avocado directly onto the toast. Instead, it would help if you smashed it on a plate or cutting board before placing it on bread. This way, you can prevent the bread from losing part of its crunch and texture.
You can add other ingredients to enhance the flavor you seek. For instance, use flaky sea salt, egg, beans, olive oil, a squeeze of fresh lemon juice, or sliced radishes for extra toppings.
Also Read: Does Hemp Oil Help With Nerve Pain
Conclusion On Hemp Seeds Avocado Toast
If you want to make a healthy breakfast or snack time crunch, go for hemp seeds avocado toast. You can customize the toast by adding your favorite food ingredients, and it will satisfy your taste buds while also nourishing and energizing your body.
The recipe combines toasted bread, creamy mashed avocado, and hemp seeds. Altogether, they increase your intake of nutrients. They could provide about 450kcal calories, 45g carbohydrates, 14g protein, 3.4mg iron,  24g fat, 17g fiber, 20.6mg vitamin C, and 20mg calcium. Note that the nutritional value may differ depending on size discrepancies in avocados and the variety of bread.
For more information contact us!
---
Interesting Reads:
What is CBD Bioavailability & Why Is It Important?
Know The Benefits Of Smoking CBG Flowers