Like any other industry, the CBD industry has publicly-traded companies that people can purchase stocks from and choose to invest in. When choosing CBD companies to invest in, investors should consider the following things:
The CBD Industry: Things To Consider When Invest In CBD Companies
Legality: While hemp was removed from the DEA's drug scheduling due to the 2018 Farm Bill, CBD is still listed as a Schedule I drug. Epidiolex, the only FDA-approved CBD pharmaceutical, is the only CBD product considered as a Schedule V drug. CBD still lives in a legal gray area even though it isn't being enforced on a federal level. While hopes are high that CBD legality is transitioning towards the right path, the legal state of this industry does differ than other industries.
Restrictions: The FDA hasn't released its stance on CBD and how they're planning on regulating this industry. While we wait on the FDA to release their regulatory plan, restrictions may increase once they do. Some states have decided to make their own regulations regarding CBD, adding another level of regulations that investors may want to consider.
Projected Value: The current US hemp crop is estimated to generate between $9 billion and $20 billion in CBD. The CBD industry is currently valued at $1 billion and is projected to be worth $22 billion in 2025.
Finding The Right CBD Companies To Invest In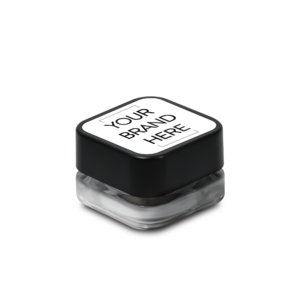 To invest in CBD companies offers a great opportunity for those interested in investing in cannabis since it's currently a safer bet than THC. When choosing a publicly-traded CBD company to invest in, we recommend looking for a company that files with the SEC. Make sure to do your research and find a company that isn't altering its plan in order to take advantage of the booming CBD market without a deep background in the field. We recommend finding CBD companies that are following FDA regulations and exhibit a real interest in building on the marketable possibilities of CBD.
Check out our blog: Delaware Hemp
Starting Up Your Own CBD Company
For individuals that are really interested for investments in CBD company but can't find the right company to invest in, it may be a good opportunity to starting up a CBD company from your own. Starting your own CBD company is a great way to get into the cannabis industry and could be the right option for you. Hemp Depot is happy to provide the support you need in order to successfully launch your own company– take advantage of all of our resources and learn more about how it costs to start a CBD company here.
Work with the Nation's Leading CBD Wholesaler
Hemp Depot is proud to share all the leading tips on starting a CBD business. We're always happy to share advice regarding how to invest in the CBD industry as well as startup opportunities. With custom formulation services and the nation's leading white label CBD program, we've got all the resources you need to start your own CBD company. For more information regarding how to invest in the CBD industry, please contact us!
Here are some useful CBD products from Hemp Depot Spectrum softgels, Purifying face cleanser, CBD Salva.
Interesting Read:
Is Your White Label CBD Independent, Third-Party Tested?
The Benefits of Our White Label CBD Program