The CBD market shows no signs of slowing down anytime soon. Whether you're thinking of starting your own CBD private label line or buying into an existing CBD company, it's a great time to enter the industry. If those considering buying into a CBD company, there are a few different ways to go about investing.
Investing in the CBD Business
For some people, buying into a CBD company may be easier than starting their own from scratch. Ways to invest in a CBD business include early-stage investing, equity investments, debt investments, buying a CBD franchise.
Before investing in a CBD business, there are a few things to take into consideration:
You should analyze the business's future outlook. You might need to look into tax records and other financial records to ensure profitability.
What existing debts does the business owe?
Is there a market for what the business is selling in the location it's located in?
When negotiating, you should get everything in writing and leave no room for ambiguity. Getting the details ironed out at the beginning will help you down the road.
In general, don't risk more money than you can afford to lose.
Early-Stage Investments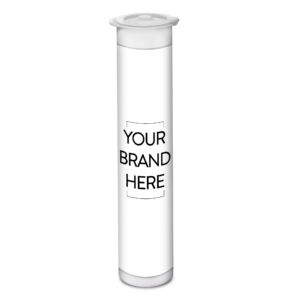 This is the riskiest kind of investment. However, there are more CBD startups everyday, so there are countless opportunities to invest. Investors who invest in startup companies include venture capitalists and angel investors.
Check out our blog: CBD Hawaii
Equity Investments
With an equity investment, the percentage of shares you purchase equates to your ownership of a company. So, if you buy 30,000 of 100,000 shares of stock in a company, you'd likely own 30% of the company.
Debt Investments
As a debt investor, you're giving a loan to a company. As the company runs, you'll receive interest payments from the amount you've invested in the company. The idea is that you'll eventually be repaid the original investment and interest, though you won't have any ownership in the company.
Buying a CBD Franchise
Some successful CBD businesses are offering franchising opportunities. When you buy a franchise, you're putting down the initial franchise fee and money towards the business in exchange for the right to operate the franchise. When choosing to buy a CBD franchise, you have the benefit of skipping the risky early-stages of business startup, making it an appealing option for many investors.
It's a Great Time to Enter the CBD Industry
Whether you decide to start your own company or buy into another, it's a profitable time to enter the CBD industry. It's essential that you stay updated on the constantly changing laws surrounding the CBD business, but you don't have to do it alone.
Here are some useful CBD products from Hemp Depot Best bath soak, CBD Prerolls, CBG Salve.
Get More Information
At Hemp Depot, we're experts when it comes to the CBD industry. Our team can assist you along your journey to starting a successful CBD business. We're a seed-to-label hemp CBD provider with CBD private label and wholesale options for your business. For more information on what Hemp Depot has to offer, contact us now.
Interesting Read :
How Do I Make My Own CBD Products?
Can You Resell CBD Products As Your Own?
CBD Oil For Leukemia: Can it Help Alleviate The Symptoms
Difference Between CBDA And CBD
How To Use CBD Isolate Powder?
Where To Buy CBD Oil In Arkansas