Word is breaking out that CBD and coffee pair superbly. The CBD balances the jitters that a few people feel with caffeine while the coffee arouses the senses, stimulates, and uplifts the soul. With the growing popularity of CBD-derived products, people are looking for the correct way to include cannabinoids in their lives.
Ground coffee, freshly pressed roasted coffee, or simply a coffee in any of its offerings are perhaps among the most comforting aromas afforded by nature. Certainly, coffee is among the most successful alarm clocks relished by people over the world. Presuming you are amongst those cannabis connoisseurs who also relish the mood-boosting, revitalizing, and energy-boosting features of coffee, you've definitely reached the right place.
Coffee has a natural synergistic impact with CBD. When mixed, both CBD and caffeine can generate an elevated level of mental clarity and alertness. Every component of CBD coffee delays the breakdown of the other, which consequently aids them to flow through the body for extended periods of time and reduces that unwanted "caffeine crash" we occasionally experience after the caffeine wears off.


Can You Add CBD Oil Into Coffee?
Like cooking with CBD oil, inserting CBD oil into coffee on your own may not furnish the optimum results. No one desires an oil slick sailing atop their latte, so it should be done cautiously.
Though CBD oil is amazingly versatile, we take time to cautiously draw CBD oil from the hemp plant in tiny batches and at lesser heat – since excess heat can split the benefits lurking within the plant makeup. It is advised not to undo all your good work by generously pouring CBD oil into hot piping coffee as the advantages sought by you may be destroyed by heat. Rather, let your coffee cool a bit before including the oil in your coffee.
Also Read: Hemp Seed Industry And Farm Bill 2023
Health Advantages Of CBD Infused Coffee
Many people sip coffee due to its supposed health benefits. For instance, even the aroma carries anti-anxiety properties. Coffee also:
Boosts brain function
Works as a natural antioxidant
Lowers the danger of liver cirrhosis
A 2020 study mentions that CBD has many useful pharmacological effects, including antioxidant and anti-inflammatory influences. A different study involving rats with affected arthritis displayed that a transdermal CBD gel offered pain relief and decreased inflammation.
Many studies indicate that employing CBD can lower the frequency and rigor of seizures. For instance, a study published in Molecules indicates that CBD could provide hope for patients who are resistant to entire traditional anti-epileptic drugs.
There are scores of different research papers that reach similar conclusions. This study, listed in Epilepsy Currents, offers a plethora of practical information concerning CBD and epilepsy.
Also Read: What Is The Difference Between CBD And THC Edibles?
Benefits Of CBD Infused Coffee – What The Science Says
If you've ever consumed excess coffee, you'll be acquainted with adverse effects like heightened anxiety. Nevertheless, utilizing CBD oil coffee rather could reduce these issues and provide the following benefits:
Increased Mental Alertness
You can experience a still greater stage of mental alertness with CBD coffee, in contrast, to solely caffeine. This phenomenon is on account of the interaction of caffeine with adenosine receptors. Adenosine is a neurotransmitter that governs whether we feel exhausted or not. The greater the adenosine accumulation, the slower our neurons get at sending messages.
Studies display that caffeine binds to adenosine receptors, thereby halting the neurotransmitter from doing its duty. Nonetheless, research indicates that cannabidiol is a modulator of adenosine and can better the efficiency of its receptors.
Also Read: Hemp Seed Butter For Skin: Its Benefits And Interesting Recipes
Methods Of Preparing CBD Coffee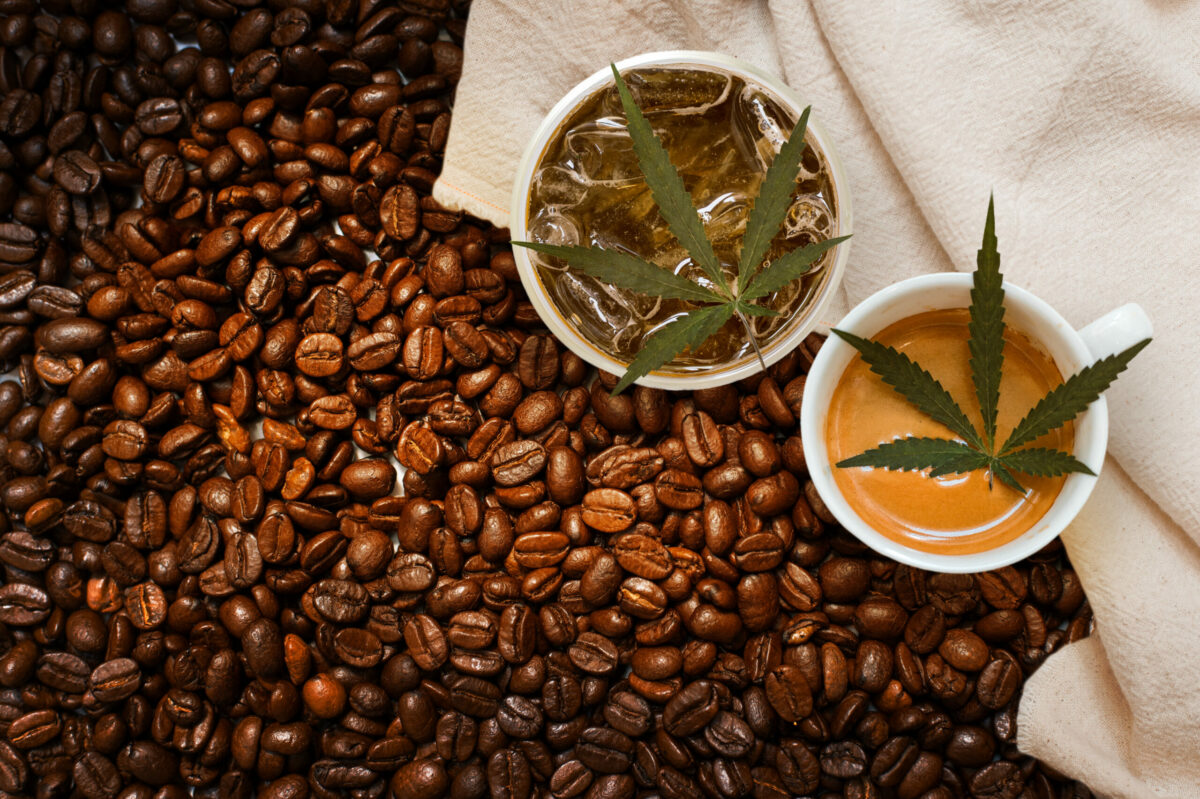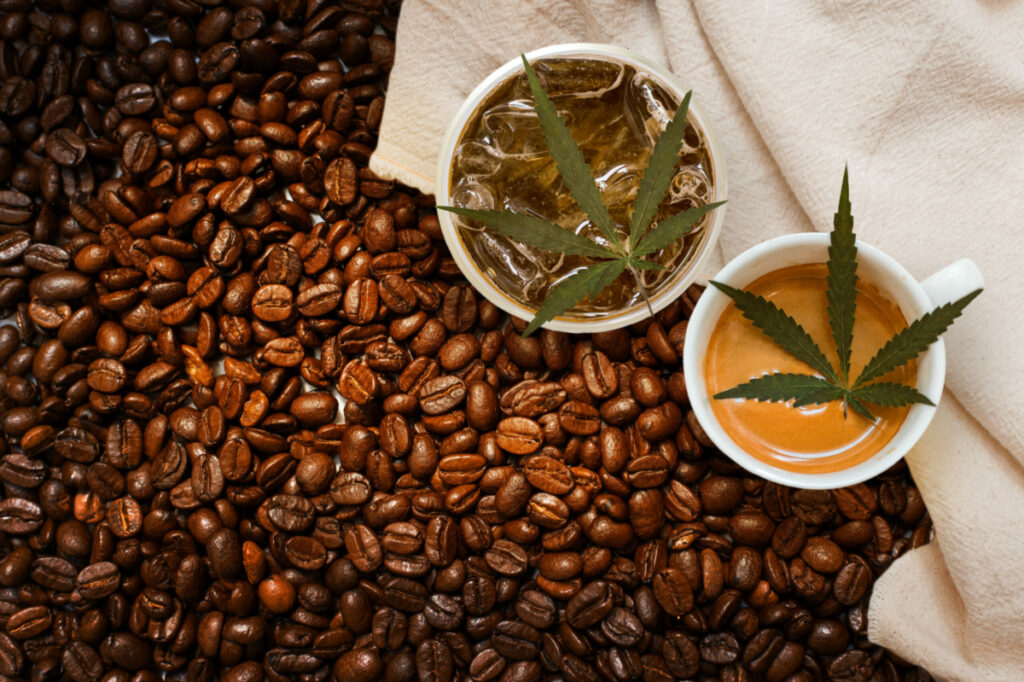 CBD coffee is an extremely easy preparation, which does not need any utensils or considerable preparation time. It can be prepared in 5 minutes, similar to a normal coffee wherever you wish.
The two most common ways to prepare CBD coffee include:
Preparing coffee with coffee beans pre-infused with CBD
Adding CBD oil to your classic coffee
These methods are extremely simple and coincide with classic coffee use. Other methods are present, like utilizing CBD honey. However, these other methods only perplex the task that is so easy.
These two methods are explained in greater detail.
CBD Infused Coffee Beans
Utilizing CBD-infused coffee beans is probably the simplest means to prepare CBD coffee at home. To achieve this, you need to have coffee beans pre-infused with CBD-filled organic hemp extract. You don't require to brew or add anything, everything is already made. The roasted beans are prepared for use, whether in an espresso machine, filter machine, or French press.
How The Coffee Beans Are Infused With CBD
Coffee beans manufacture their individual natural oils. If you obtain a stomach ache from consuming excess coffee, for instance, it's possibly due to that overly abundant natural oil.
This natural coffee oil is employed during infusion with full spectrum hemp extracts, providing an extensive variety of minerals, terpenes, cannabinoids, and nutrients.
Coffee beans have abundant amino acid and fat content naturally. This enables the coffee to assimilate CBD naturally and nicely. The process involved is simple.
Put sufficient CBD oil in your jar of intact coffee beans to infuse. Let the beans soak the CBD oil before grinding them. The more time the container is permitted to sit, the greater that it will absorb. After you infuse the beans, shift them from the jar and permit them to dry before crushing them.
Add CBD Oil To Your Coffee
This method is as easy as adding sugar to your made coffee. This simple way, which is now fairly popular, is to add some drops of CBD oil to your coffee, followed by stirring it.
The number of drops rests on the potency of the CBD oil used by you, and the cause you are taking CBD, it is recommended to use between 5 to 15mg of CBD each cup.
Also Read: Complete Guide To CBD Distillate
Find The Best CBD Products For Your Coffee
Hemp Depot is proud to present some of the finest, wholly natural, CBD-laden hemp oil worldwide. Their advanced proprietary technologies, combined with an unending thirst for invention, make them committed to offering the best quality CBD oil existing on the market. Their specific CBD-rich hemp plants are sustainably reared and harvested in sunny Colorado. Hemp Depot's seed-to-sale model assures the best experience and prices for its wholesale consumers.
Hemp Depot's Bulk CBD and Hemp Products include Bulk Formulated CBD Tincture – Vanilla, Full-spectrum CBD Distillate, CBD Isolate Powder, and Bulk CBD Softgels to prepare your coffee with.


Final Thoughts
You can prepare CBD coffee by brewing CBD-infused coffee beans, placing CBD honey, inserting CBD oil, or employing hemp powder. Irrespective of the method, it's important you relish the brewing process and reap the advantages. It is expected that these recipes can aid you to drink an invigorating cup of CBD coffee anytime!
---
Interesting Reads:
Do You Need a License To Sell CBD?