Are you in the know-how about the health advantages of using CBD (cannabidiol)? Are you inquisitive regarding its composition and usage? The finest way to begin is with pre-measured CBD tinctures with their convenient use and simplicity.
Most people prefer these CBD tinctures due to their convenient usage and easy availability. A common question that is asked is how to use CBD tincture and what dosage should be taken by new users. As CBD tincture is not a single-size-fits-all compound, ascertaining the best recommendation is difficult. This blog will guide you with using your CBD tincture, its applications, dosing, and buying the best tincture from reputable brands.
What Is CBD Tincture?
CBD tinctures are common oil-based cannabinoid supplements that are usually taken sublingually (beneath the tongue). Tinctures comprise hemp extract and a carrier oil, which aids the body to absorb beneficial cannabinoids. Cannabidiol-abundant oils are mixed with organic fractionated coconut oil. It is also offered as isolate, broad-spectrum, and full-spectrum CBD tinctures.
A tincture comprises a concentrated plant extract prepared by soaking plant matter in a potable alcohol solvent for some weeks. When it soaks, the solvent draws much of the chemical compounds within the plant material, building a substance that is abundant in terpenes, cannabinoids, and different compounds produced by the cannabis plant.
Occasionally termed CBD hemp oil or CBD oil, it's a hemp plant extraction. The extraction is immersed in vegetable oil, vegetable glycerin, or fruit oil tincture.
CBD tinctures comprise a versatile product that permits the body to absorb cannabinoids conveniently. In contrast to soft gels, CBD tinctures function like topical and ingestible. Tincture oil contains a mild flavor that is enjoyed by most people. If you dislike the taste you can attempt a flavored tincture or combine the oil into food and beverages.
What Dosage Of CBD Should You Take?
Before diving deep into the various ways to take CBD tinctures, you should spend some time assessing how much you should take.
Figuring out the dosing of CBD requires patience and experimentation. It is recommended to begin with a single dropper of your CBD tincture and progress your way upwards from there. It's a nice idea to monitor the amount of CBD you take daily and how it impacts you. Once you attain a point where taking a greater dose of CBD does not confer a measurable difference in the effects anymore, you know you've achieved your ideal dose.
Don't bother about exceeding it also, CBD isn't addictive, and is safe to take even in big doses. Actually, with the build-up of CBD levels in your body with time, you will begin to feel more constant, longer-lasting effects. Due to this, it's a great idea to include CBD in your daily wellness schedule, irrespective of whether you're attempting to treat an instant concern or not.
Different Ways To Take CBD
Given below are the different ways to use CBD tincture:
Ingestion
The most evident way to consume your CBD tincture is by ingesting it. You just have to put a drop of your CBD tincture within your mouth and swallow. As easy as that. Nonetheless, this isn't essentially the best way to consume your CBD.
When you ingest CBD, it has to pass across your digestive system before it enters your bloodstream. This can require a fairly long time, implying you may be unaware of the effects of your CBD for some hours. Apart from that, ingestion provides comparatively low bioavailability also. Bioavailability defines the quantity of the substance that gets assimilated into the bloodstream, and how fast it occurs. As CBD has low bioavailability upon ingestion, it both uses up a long time to set in and imparts weaker impact than different methods of consumption.
MCT oil derived from coconuts is loaded with healthy fats, which are especially simple for your body to split down, rendering it a perfect pairing for CBD extracts.
Sublingual
The absolute most effective way to consume a CBD tincture is by sublingual consumption. Sublingual means "below the tongue" and is commonly used to denote the manner you take a substance. Obtaining the benefit of sublingual CBD consumption is simple, also. You simply need to keep the CBD tincture beneath the tongue for 30-60 seconds.
The reason for sublingual consumption to be so efficient is that it confers a much more explicit line to your bloodstream in comparison to ingestion. Rather than getting routed to the digestive system, the CBD is absorbed straight into the capillaries below the tongue. CBD tinctures consumed sublingually will produce stronger effects and a quicker onset than CBD tinctures that are ingested.
Topical
CBD tinctures can be used directly on the skin, also. Doing so will offer your relief precisely where required. Simply rub some on the region you want and CBD will aid keep overall joint and muscle wellness. Choosing a CBD topical that has been created especially for application on the skin is going to serve you better.
Check out our product: CBN Isolate Bulk
Cooking Using CBD
CBD oil can be used for cooking and preparing delicious recipes. Ensure to follow a few basic guidelines.
Utilize it to make dishes that use fats. CBD oil can be added to butter, coconut oil, vegetable oils, lard, and shortening. These fats can help to moderate the effects of CBD oil.
Use small drops of CBD oil, to begin with. Add only a CBD oil drop to the cooking oil. You want to refrain from getting its taste from overpowering your food.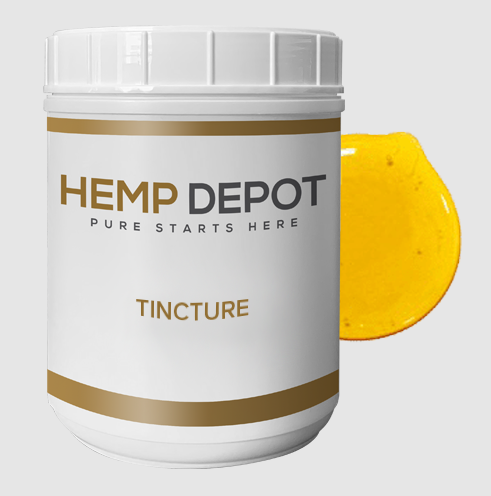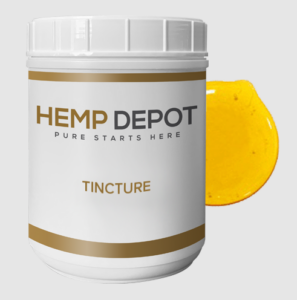 Monitor the heat. Some of the benefits of CBD oil can be lost by burning it. After it begins to sizzle, remove it from the heat. Other enjoyable ways are available to utilize CBD within your daily cooking and dieting. This will conceal CBD oil's taste and add healthy nutrients to each meal.
Fill up your bowl of morning oatmeal
Add some drops in cake batter
Add it to honey
Sprinkle it over the salad dressing
Include a little amount in your preferred smoothie.
CBD Tinctures And Dosage
Tinctures should arrive with a distinctly marked dropper (generally 0.5 or 1 milliliter) for you to properly calibrate dosages. Keep a tab on the quantity of CBD in every drop. (This should be indicated on the label)
In a systematic review in 2019, published in the British Journal of Clinical Pharmacology, researchers evaluated almost 3 dozen studies that provided an assortment of CBD doses (fewer than 1 to 50 mg each kilogram of body weight every day) for different health conditions, from anxiety to epilepsy.
The researchers discovered that studies having more positive results inclined to employ increased doses of CBD. To lower the risk of side effects, experts advised beginning low and proceeding slow, irrespective of why you're utilizing CBD.
When Can You Use CBD Tinctures?
People have utilized CBD tinctures for various health conditions, from insomnia to anxiety, but a few use them for overall wellness.
62% of respondents in the 2018 survey mentioned they employed CBD to treat a medical ailment, most popularly anxiety, pain, and depression. People also mention employing it for migraines, insomnia, arthritis, pain, seizures, and inflammatory conditions.
Research has been performed indicating that CBD possesses anti-inflammatory and anti-pain effects with regard to arthritis, prediabetes, cancer, and eye injuries. However, this is preliminary and restricted to animal studies. There's very little research on CBD tinctures especially.
Find The Best CBD Tinctures
Hemp Depot provides a complete range of bulk CBD products, varying from bulk CBD isolate powder to soft gel pills to tinctures and more. Tinctures are strong and quick-acting, enabling customers to obtain good results and offering a wonderful way to bag repeat customers and develop loyalty. The company Hemp Depot is vertically integrated whose seed-to-sale model ensures the finest prices and experience for their wholesale customers. They control each step of the process, from sowing seeds on their Colorado farms and harvesting the hemp to designing the completed product. They maintain top standards in the matter of purity and all of their bulk and wholesale CBD products are labs tested by third parties.
Their line of CBD Tinctures includes White Label Full-Spectrum CBD Tincture With MCT, White Label Broad-Spectrum CBD Tincture With Sunflower Lecithin, and White Label Full-Spectrum CBD Tincture With Sunflower Lecithin, besides others.
Final Thoughts On How To Use CBD Tincture
Current legal changes have rendered it simpler than ever to access CBD. Consequently, there is an apparently infinite range of products to pick from, delivery methods for entering CBD into your body, and ways to consume CBD.
Whether it's CBD drops, gummies, capsules, soft gels, oils, pre-rolled joints, or something else, the crux is to know what every different product is, for you to receive the correct CBD product for you and your body. Test with separate products and attempt one dosage after another till you find out how much CBD is needed by you and what types of products are finest to realize your perfect CBD journey.
---
Interested Reads:
The Multifarious Benefits Of Hemp Seeds
Hemp Vs Marijuana – What's The Difference?
Full Spectrum CBD vs Broad Spectrum CBD: Differences Explained
CBD In Alaska: Everything You Need To Know
What Is CBDA: Facts And Health Benefits
Is CBD Oil Legal In New Jersey