A question often asked is, is CBD oil legal in Idaho?. Yes, you do get the best quality CBD oil in Idaho. CBD is a burgeoning industry in the U.S. It can be utilized to treat a vast array of symptoms including pain, anxiety disorders, seizures, inflammation, and sleep issues to name a few.
The legal status of CBD oil in the majority of states rests on its source. CBD can either be sourced from marijuana or hemp. CBD products that are sourced from marijuana tend to possess a high THC level. THC is recognized for its psychoactive characteristics that can make you high.
However, hemp-sourced CBD only possesses slight traces of THC, which implies that people can use it safely. In a few states, marijuana-derived CBD exists for patients with specific medical conditions, and in regions without any cannabis issues, it can be used by anyone.
Overall, marijuana laws can be perplexing, since the federal and state laws tend to oppose each other. Idaho is well bestowed with natural beauty, but sadly, is among the least marijuana-sympathetic states. Having even slight amounts of marijuana can make you liable for jail time.
Don't become hopeless! If you're not sure if CBD Oil is legal in Idaho, this blog will elucidate the law and guide you in the proper direction of reliable suppliers.
Is CBD Oil Legal In Idaho?
The 2018 US Farm Bill permits hemp to be grown and extracted to produce CBD products. The bill decrees that the hemp plants employed in creating such products must include 0.3% or less THC (tetrahydrocannabinol), a compound believed to induce psychoactive effects or euphoria.
Notwithstanding the authorization of hemp derivatives, the legal position of CBD products is questionable. The US Food and Drug Administration (FDA) bans CBD products from being sold as a pharmaceutical drug or dietary supplement.CBD brands must not stake any health claims, since CBD is not an authorized food or ingredient for a beverage. Therefore, CBD may not be included in food items.
Even though hemp derivatives may be legally manufactured and transported as per federal law, every state has its regulations on the way these products may be consumed, sold, and marketed.
A bill to approve CBD oil with not above 0.3% THC was accepted in Idaho in 2015, SB 1146, for unregulated epilepsy. It also recommended legal protection for parents with suffering kids to buy CBD oil out of state. Nonetheless, the bill was vetoed by a Republican Governor, and so never became a law.
He rather proclaimed an executive order for an Expanded Access Program that would permit kids with incurable epilepsy to take Epidiolex, the FDA-certified CBD-derived drug. So, it is lawful to prescribe Epidiolex in Idaho.
According to Idaho code S37-2701(t), CBD products are solely legal if they include 0% THC. The code also mentions that CBD oil should also be derived from a sterilized seed of the cannabis plant unable to germinate, the ripened stalks of the cannabis plant, seeds of the achene of the cannabis plant, fiber manufactured from the stalks, and other mixture, salts, derivatives, compounds, or preparation of mature stalks.
If CBD oil products do not conform to these requirements, the state laws regard them as regulated substances. The code considers hemp too as marijuana, rendering hemp extract a controlled substance if they do not meet the requirements.
Currently, Idaho is still to enact fresh CBD legislation. In reaction to the Farm Bill of 2018, a bill was approved by the senate and house to legalize 0.3% hemp as per the federal standard and its movement across Idaho over state lines. Nevertheless, the bill lapsed when the senate amendments to the bill were rejected.
Approval to sell CBD or run a CBD storefront is subject to cities jurisdiction. This might or might not need lab test results to guarantee the CBD products being sold conform to the state requirements. Selling CBD oil products that don't comply with the legal requirements are regarded as a Schedule 1 substance, marijuana, by enforcement of the law.
Anyone found in the ownership of even under three ounces of cannabis and its derivatives will be treated as a misdemeanor in Idaho. You may get till 5 years in jail, a penalty fine of up to $1000, or both. The small result will also lead to a citation as no amount of possession is permitted. So, ensure CBD carries 0% THC and is extracted from the five parts of the cannabis plant.
Read: Is Water-Soluble CBD Better Than CBD Oil
Tips For Buying CBD Oil In Idaho
On the question of whether is CBD Oil Legal In Idaho, the answer is yes, if it has no THC, and it's not created from marijuana. So, residents in Idaho seeking to obtain CBD oil must ensure the products include absolutely nil THC, and it's prepared from hemp and not marijuana.
The following are the quality criteria for buying CBD oil in Idaho:
Ensure that your CBD oil has been examined by an outside lab
Never purchase from companies that make extravagant claims about CBD oil
Select CO2-extracted CBD
Choose full-spectrum CBD which includes all naturally existing compounds like CBD, terpenes, trace cannabinoids, and flavonoids
Organic hemp cultivated from non-GMO seeds is the finest source of CBD oil.
The answer to the question Is Hemp Legal In Idaho, is in the affirmative as Idaho has become the final state to legitimize industrial hemp, over 2 years after the passage of the 2018 Farm bill legalized it as a commodity crop. Though hemp-derived CBD oil is legitimate in Idaho, only products dependent on CBD isolate is permitted for sale.
Also Read: CBD Oil In Arkansas
Where To Buy CBD In Idaho?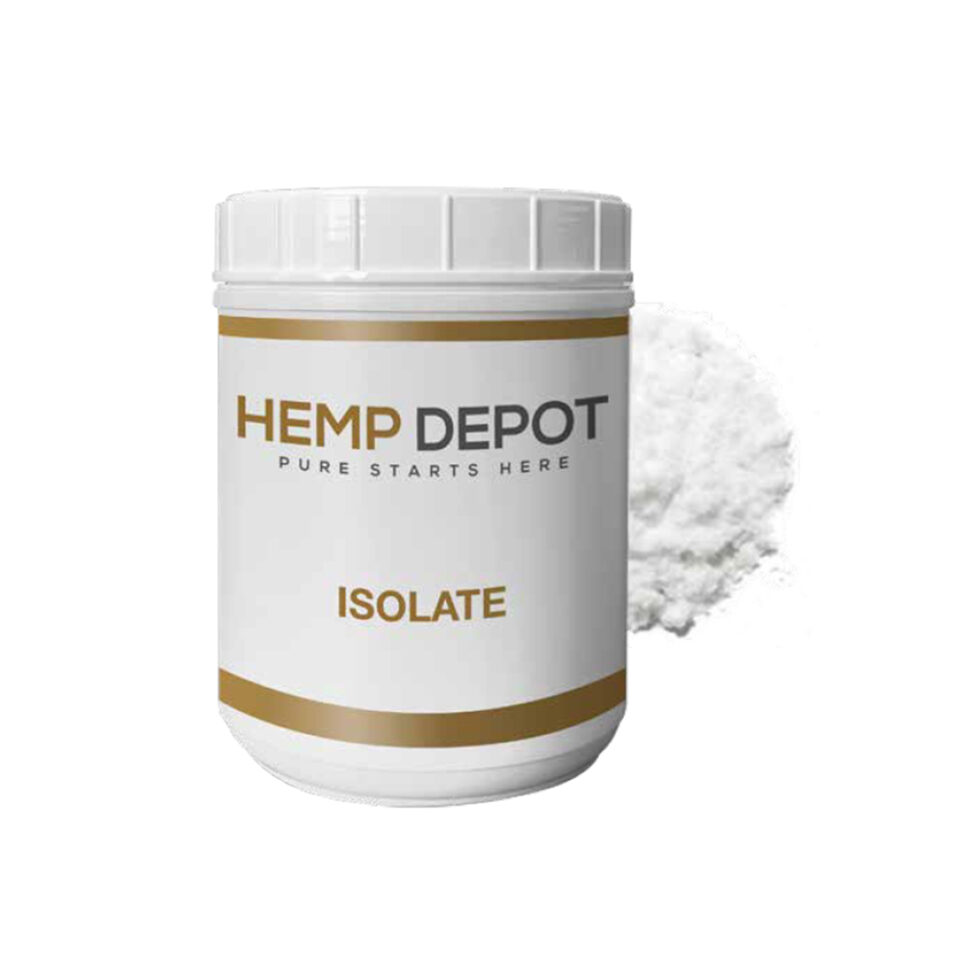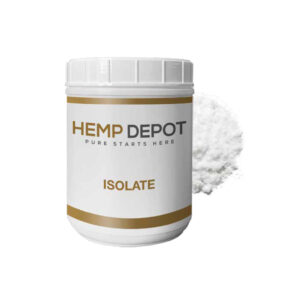 A major hope for users on where to buy CBD in Idaho is the ever-growing online CBD industry. You can acquire CBD in Idaho by ordering it from reputed companies online such as Hempdepot Wholesale which will save your precious time and money as compared to purchasing in-store.
You can purchase wholesale hemp products as well as whole plant botanicals at Hempdepot. Their premium bulk CBD isolate, terpenes, water-soluble CBD, distillate, and full-spectrum hemp oil are procurable at low-cost wholesale prices and they ship across the whole of the USA including Idaho.
Products existing online are generally less expensive than the in-store. Middlemen are cut out by online stores, so better prices, loyalty programs, coupon codes, bulk deals, and discounts. Obtaining such perks for your regional head shop would be difficult.
Further, purchasing CBD online is more convenient and easier. You can match several products and prices while staying at home; you simply need to open multiple tabs on your browser and find out who sells the finest CBD oil out there. Doing so locally would be extremely time-taking since most CBD stores normally stock one or two kinds of CBD due to restricted shelf space.
The Finest CBD Products In Idaho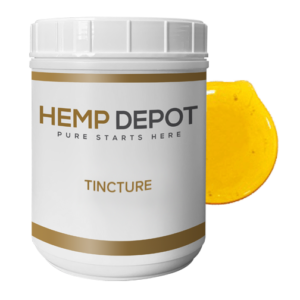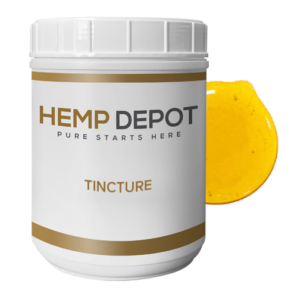 Hemp Depot constitutes a hemp wholesale company that cultivates personalized, proprietary strains. Their entire products are sourced and handmade in Colorado with the most precise standards employing the hemp reared on their farms. They can assure the safest and purest hemp CBD products worldwide.
Hemp Depot is among the initial 13 producers to be authorized by the U.S. Hemp Authority. Their wholesale customers and consumer get the finest full-spectrum and wholly THC-free CBD products on the market. They grow non-GMO, entirely natural crops. You can get their CBD products in Idaho as they ship across the nation.
Hemp Depot's line of premium CBD Tinctures includes Bulk Formulated CBD Tincture – Vanilla, White Label Broad-Spectrum CBD Tincture With Sunflower Lecithin, White Label CBD Isolate Tincture With MCT, and White Label Full-Spectrum CBD Tincture With MCT, apart from many others. They also make CBD Ingestibles, Isolate, Pills, Topicals, Vape, and Combustibles along with other products.
Wrapping Up
Idaho is among the states with stringent marijuana laws, and it seems that legalization could need some time though different states are tasking towards legalizing marijuana. So, the safest way to purchase CBD oil in Idaho is through a dependable online store.
Online retailers will possess greater information concerning the product you intend to purchase; they also present a wider selection of CBD formats and carry better deals on their products than local stores. You can quickly check the THC content through lab tests done by a third party. For more information, contact us!
---
Interesting Reads:
CBD and Sports: Can CBD Improve Athletic Performance?
What is CBD Bioavailability and Why Is It Important?
Does CBD Flower Help You Have A Sound Sleep?