Yes, most types of CBD Oil Legal In Nevada, including hemp-derived cannabidiol (CBD), which can be made and sold if it complies with federal hemp laws as well as state licensing and production laws. Nevada passed the Nevada Medical Marijuana Act in 2000, and in 2016, voters approved Question 2, the Initiative to Regulate and Tax Marijuana, ushering in the age of legal adult-use marijuana.
SB 209, which mandates the Nevada Department of Health and Human Services (DHHS) to create and apply laws on testing and labeling hemp products, was adopted by Democratic Gov. Steve Sisolak in June 2019. The measure also prohibits the sale of items containing hemp-derived CBD that are meant for human consumption unless they follow the testing and labeling criteria. CBD oil does not stray into the problematic territory, it is lawful in Nevada. "Selling CBD oil that has not been blended with other food looks to be acceptable," according to a recent presentation by the Nevada Department of Agriculture (NDA), as long as the product makes no medical claims.
What exactly is CBD?
After THC, CBD is the second most abundant cannabinoid in the cannabis plant. CBD, unlike THC, is non-intoxicating and does not cause a high. Because of its anti-inflammatory, analgesic, anti-anxiety, and seizure-suppressing effects, cannabinoids show promise as a treatment.
Why is CBD sometimes prohibited?
Even though industrial hemp does not contain enough THC to cause intoxication, the 1970 Federal Controlled Substances Act classified all types of cannabis, including hemp, as Schedule 1 narcotics. Cannabis was recognized as a substance with no recognized medicinal value, a high risk of addiction, and a high potential for abuse under the law. In 2018, Congress enacted the Farm Bill, which authorized hemp cultivation and cleared the road for cannabis to be removed from Schedule 1. Hemp is usually classified as cannabis with less than 0.3% THC by weight, while marijuana is defined as cannabis with more than 0.3%.
Hemp-derived CBD was therefore removed from Schedule 1, although CBD generated from the federally prohibited marijuana plant remains banned. Hemp is classified as an agricultural product, but it must be grown and sold following federal standards that were not established at the time hemp was approved.
The Farm Bill also gave the Food and Drug Administration (FDA) the power to regulate CBD labeling, therapeutic claims, and inclusion in foods and beverages. Despite the Farm Bill's passing, the FDA has issued a regulation prohibiting the addition of CBD to food or drinks or the marketing of CBD as a dietary supplement, even if it is hemp-derived.
With time, the FDA has begun to reconsider its position on CBD products, but it has yet to change guidelines or regulate CBD products specifically. The FDA's sluggishness has just added to the confusion at the state level. The FDA has a long history of being stringent about health claims or content that could be construed as medical advice, and CBD is no exception.
Hemp cultivation and sale, including cannabinoids and CBD in particular, are still heavily restricted at the federal level. Individual states can restrict and even prohibit CBD cultivation and commerce under the terms of the Farm Bill. Independent of the FDA's standards, states may try to regulate CBD in food, beverages, nutritional supplements, and cosmetics.
Also Read: CBD Oil In New Mexico
Is CBD Oil Legal In Nevada?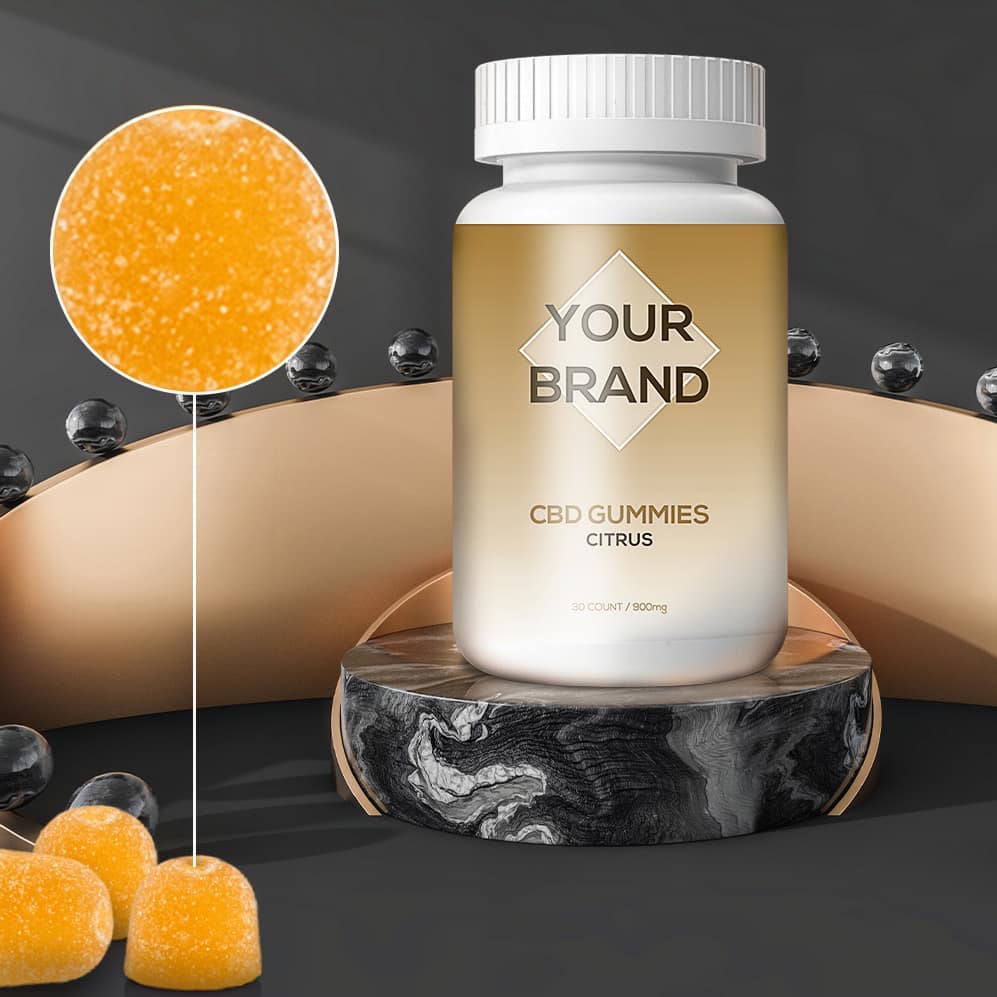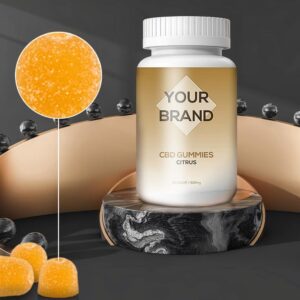 Is CBD Oil Legal In Nevada? Nevada is working on rules to implement the 2018 Farm Bill. According to the agricultural department, the industrial hemp program in Nevada will remain "business as usual" as the state works on new regulations to submit to the USDA. The state will continue to police current regulations and process registration for farmers and handlers.
CBD licensing requirements
The NDA is in charge of licensing hemp growers, producers, and handlers. Within five years of the application date, growers cannot be convicted of a drug-related felony. A grower is awarded a license if they meet all of the application conditions, which is effective for the calendar year ending December 31. Growers must submit to a preliminary examination of the site where hemp is being produced in the area mentioned in the application, as well as a compliance inspection within 15 days of harvest to evaluate the crop for THC concentration.
Growers must pay a nonrefundable $500 application fee plus $5 per acre for outdoor operations or $0.33 per 1,000 square feet for indoor production. When the NDA authorizes the application, payment is necessary.
Requirements for testing
THC concentration of less than 0.3% must be tested on all industrial hemp. The grower has the option to retest if the crop tests between 0.4% and 1% THC. Marijuana is defined as anything with a THC content of more than 1%. The state sends the grower invoices for all testing costs, including inspection time, transportation, and sample analysis. Crops discovered to possess a THC concentration greater than 0.3% will be labeled illicit marijuana and destroyed by the state following testing and any necessary retesting.
Labeling stipulations
Although the state has developed labeling standards for marijuana goods, hemp-derived products, such as CBD oil, do not have such requirements. CBD oil cannot be used as an ingredient in food, beverages, or dietary supplements, according to the FDA. There are also no nutritional or therapeutic claims allowed on labels.
What to Look for on CBD Labels and Packages?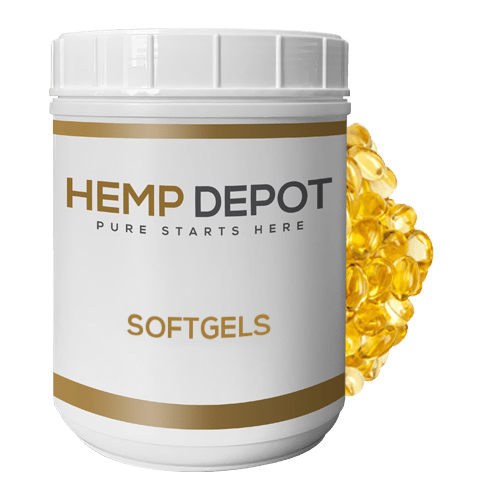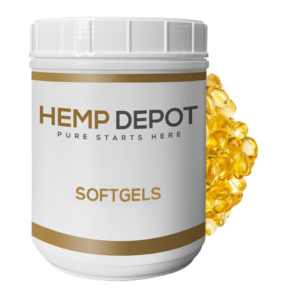 There are no clear laws regarding the manufacturing, sale, and CBD Labels , including CBD oil, because CBD legality is still a hazy issue. Most respectable CBD manufacturers, on the other hand, would usually include the following information on their CBD labels:
The amount of CBD that is active in each serving.
Other components are listed on the Supplement Facts panel.
Volume or net weight.
Name of the manufacturer or distributor.
Use as directed.
Isolate, full-spectrum, or broad-spectrum.
Date or batch code
You can buy CBD from Hemp Depot Wholesale. The website has a variety of CBD products and you can try their best-selling products! Try out their CBD Tinctures (Orange) and CBD Pressed Pills. They provide you with a complete list of ingredients on their website and you can check out their credibility and authenticity.
We highly recommend you add CBD to your wellness routine and see the benefits for yourself.
For more information, contact us!
---
Interesting Reads
CBD In Connecticut: What You Need To Know
Where To Buy CBD Oil In Arkansas