The human race has made many astonishing advancements and innovations that were never thought of. One of the many fields of those innovations is the medical field. We have established cures and treatments for illnesses that used to be considered fatal by many and are continuing to discover more. The use of CBD for medical purposes is among one those innovations.
CBD has become increasingly popular in the last few years as an alternative to conventional medicine forms as it has no side effects. Several CBD products have made a name for themselves in the pharmaceutical industry: CBD tinctures, CBD roll-ons, CBD creams, CBD moisturizers, CBD oils, and so on. However several users have found the taste of CBD oil unpleasant and have complained about it as it is even intolerable for some.
In this article, we will learn about CBD oils and how to make them taste better. We will also suggest a brand that is known for its top-quality CBD oil. Read on:
What is CBD?
CBD, short for cannabidiol, is a non-intoxicating compound extracted from hemp or cannabis plants that, unlike tetrahydrocannabinol(THC), does not produce a "high". It is a member of the cannabinoid family, a group of chemical substances that interact with the human body's endocannabinoid system, which aids in homeostasis maintenance.
This aids in positively impacting the body in conducting various tasks, as CBD interacts with endocannabinoid receptors which are a part of the system that is responsible for various function regulations such as sleep, pain, appetite, and mood. CBD has medicinal properties through which it can aid in treating illnesses such as Epilepsy, Muscle disorders, Inflammation, Chronic and Acute pain, etc. while being effective in treating several mental health conditions such as Depression, Anxiety, Insomnia, etc. It can also be useful in dealing with skin conditions while its efficacy in alleviating cancer symptoms and heart conditions is being actively researched.
According to the 2018 farm bill, CBD usage for medicinal and recreational reasons is legal across many states in the U.S as well as various other countries around the world. The only condition, however, is that CBD products should contain less than 0.3% tetrahydrocannabinol(THC). It is another compound that is found in hemp or marijuana plants, responsible for inducing psychoactive symptoms upon consumption as we mentioned before. This stipulation allows consumers to experience the medical benefits of cannabinoids without it resulting in it in a state of "high". People now are becoming increasingly conscious of the therapeutic benefits of CBD and several doctors and experts recommend using CBD for a wide array of health issues and maintain well-being.
CBD Oil and its benefits
CBD oil is one of the safer and healthier ways to consume CBD. It has become an increasingly popular method as it is easy and doesn't lead to the ingestion of toxic substances, unlike other methods. CBD oil is a daily supplement containing CBD extracted from hemp or cannabis which has various health benefits such as:
Anti-inflammatory properties
CBD is well known for its anti-inflammatory qualities according to this study as it helps in the regulation of the immune system and limits cytokine and chemokine production thus aiding in the suppression of the inflammatory responses of the body. This is a significant benefit as it makes CBD a useful tool against skin conditions such as acne, eczema, psoriasis, etc.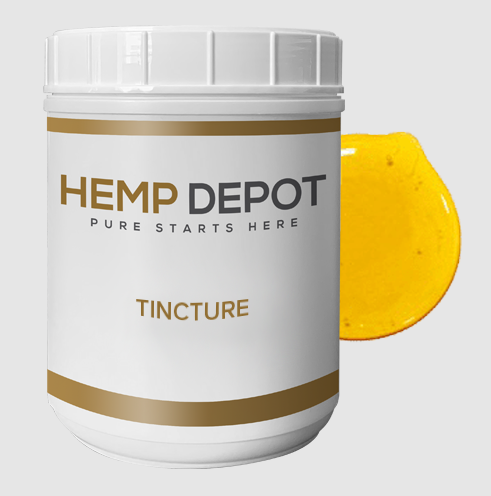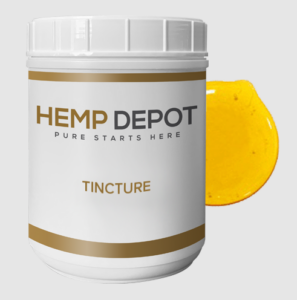 According to this study, CBD possesses anti-microbial and anti-fungal properties. This means that not only can CBD be used against a variety of infections but it can also be an alternative to antibiotics.
Check out our blog: CBD Hawaii
Help treat psychological conditions
CBD can be effective against various mental health issues such as depression, anxiety disorders, Insomnia, etc. As this study states, CBD showcases a variety of effects, relevant to various symptom domains, including anxiolytic, panicolytic, and anticompulsive activities, as well as a reduction in autonomic arousal, limiting conditioned fear expression, enhancement of fear extinction, reconsolidation blockade, and prevention of the long-term anxiogenic effects caused by stress.
Effective against neurological conditions
As a result of various years of research and study, CBD has been approved to treat some specific forms of epilepsy which involve seizures that can be difficult to control with other types of medication. CBD is also being researched for its effect on Alzheimer's disease as it is believed it might help slow the onset and progress of this disease.
CBD can limit symptoms related to cancer and cancer treatment. This test tube study says that concentrated CBD caused cell death in human breast cancer cells. This is not concrete evidence and further research is needed, but these are promising signs that CBD may have anticancer properties. CBD might also be beneficial for the heart's health as it is said that it can lower blood pressure while also has various properties to help the circulatory system. Its anti-oxidant and stress-reducing properties can also come in handy. CBD can also help treat various skin conditions as the combination of its anti-inflammatory, antioxidant, and moisturizing properties can prove effective against skin disorders. Finally, CBD use is harmless as it doesn't have any side effects neither does it have intoxicating effects.
5 ways to make CBD oil taste better
Some of the ways to make CBD oil taste better are –
Using mint drops and chewing gum
Mint is a fragrant herb, and its essential oils can deliver a punch of pleasant tastes – ideal for disguising the taste of CBD oil. After ingesting the tincture, all you have to do is use a mint, Tic Tac, or chewing gum. You may also put the mint in your mouth while taking the oil. This should reduce the earthy flavor that most people get at the end.
Breathing through the nose
Close your mouth and begin breathing through your nose after putting the oil beneath your tongue. While this isn't the greatest technique to hide the flavor of CBD oil, it may make you feel less nauseous because the air won't be drawing across your tongue. You may even cover your nose, which will prevent you from tasting anything. Have you ever wondered why you couldn't taste your meals while you were sick? Because a closed nose makes your taste receptors less sensitive to tastes, this approach may also help to conceal the taste of hemp extracts.
Food is one of the most common ways to conceal the flavor of CBD oil. First, get your favorite food and have it nearby. Then, when the time comes, you may take the oil and consume the dish to replace the earthy flavor with something more pleasant. People frequently pick chocolate since simply one square may effectively conceal the flavor of full-spectrum CBD.
Honey is an excellent sweetener that may do wonders for concealing the flavor of CBD oil. Drop the liquid, along with the CBD oil, beneath your tongue so that the tongue can detect the pleasant notes rather than the disagreeable odors. Furthermore, it just takes a few drops, so you don't have to worry about consuming extra calories.
If you don't mind ingesting CBD oil beneath your tongue, you may cover up the flavor with yogurt. Simply consume the oil with yogurt, and the acidic overtones will eliminate the earthiness. Of course, you can take a tablespoon immediately after swallowing the oil.
Buying top-quality CBD oils
As we promised, we're going to suggest a brand that has amazing products and has provided highly successful results – Hemp Depot Wholesale. This brand offers a full selection of bulk CBD products, ranging from bulk CBD isolate powder to tinctures to soft gel pills and beyond. This brand provides 100% natural CBD-rich hemp oil which is sourced from Otto II & BaOx cannabis strains. Their products are lab-tested, certified, and insured and are produced using organic farming practices. Furthermore, their products are even gluten-free, soy-free, vegan without any preservatives, artificial flavors, or sweeteners.
The first product we're gonna recommend is Bulk Formulated CBD Tincture – Mint. It is available with a wide variety of spectrum and concentration choices to choose from. Their proprietary formulas leverage the power of the entourage effect to maximize the potential benefits of phytocannabinoids. Their sophisticated formula contains robust plant terpenes and a wide array of cannabinoids that work together to produce compelling results and is satisfaction-guaranteed. This product is allergy-friendly and is certified cruelty-free and vegan.
Here is some useful CBD products from Hemp Depot CBD Roll On, Delta 8 thc Gummies.
The next product is Full-Spectrum Alcohol-Extracted CBD Crude Oil. Full-spectrum CBD crude oil is considered a true hemp oil since it contains all of its original naturally occurring compounds. Full-spectrum CBD consists of active compounds such as Cannabidiol (CBD), Tetrahydrocannabinol (THC), Cannabigerol (CBG), Cannabinol (CBN), Cannabichromene (CBC). This product has been grown on non-GMO hemp farms raised with strict organic farming practices and extracted in-house in a cGMP-certified, FDA-registered manufacturing facility. It has an allergy-friendly formulation but please note that full-spectrum products have the potential to trigger a reaction in individuals that are prone to plant allergies due to the whole plant material found in this crude oil.
---
Interested Reads:
How CBD Oil Helps To Alleviate The Symptoms Of Leukemia
Things You Should Know Before Buying CBD Oil
CBD Oil For Leukemia: Can it Help Alleviate The Symptoms
Difference Between CBDA And CBD
How To Use CBD Isolate Powder?
Where To Buy CBD Oil In Arkansas