In recent years, cannabidiol (CBD) has become a well-recognized phenomenon. Almost every product you can think of, including edibles, beverages, lip balms, body lotions, ointments, and tinctures, could contain it. Many people who never dared to touch cannabis products are now turning to CBD to treat their medical conditions, whether minor or life-threatening. CBD-infused products are available everywhere, from local grocery chains to gas stations. According to an analysis report, the size of the global cannabidiol market was worth USD 5.18 billion in 2021. It may grow at a compound annual growth rate (CAGR) of 16.8 percent from 2022 to 2030. Government approval for hemp production and growing awareness among people are the main factors contributing to the CBD boom.
Now is the right time to start up your own CBD-based business or sell CBD products from your online store. CBD could be a great addition to your current product listing, no matter what type of business you own or operate. Read on to know more about this cannabis compound and your business opportunities associated with it.
What Is CBD?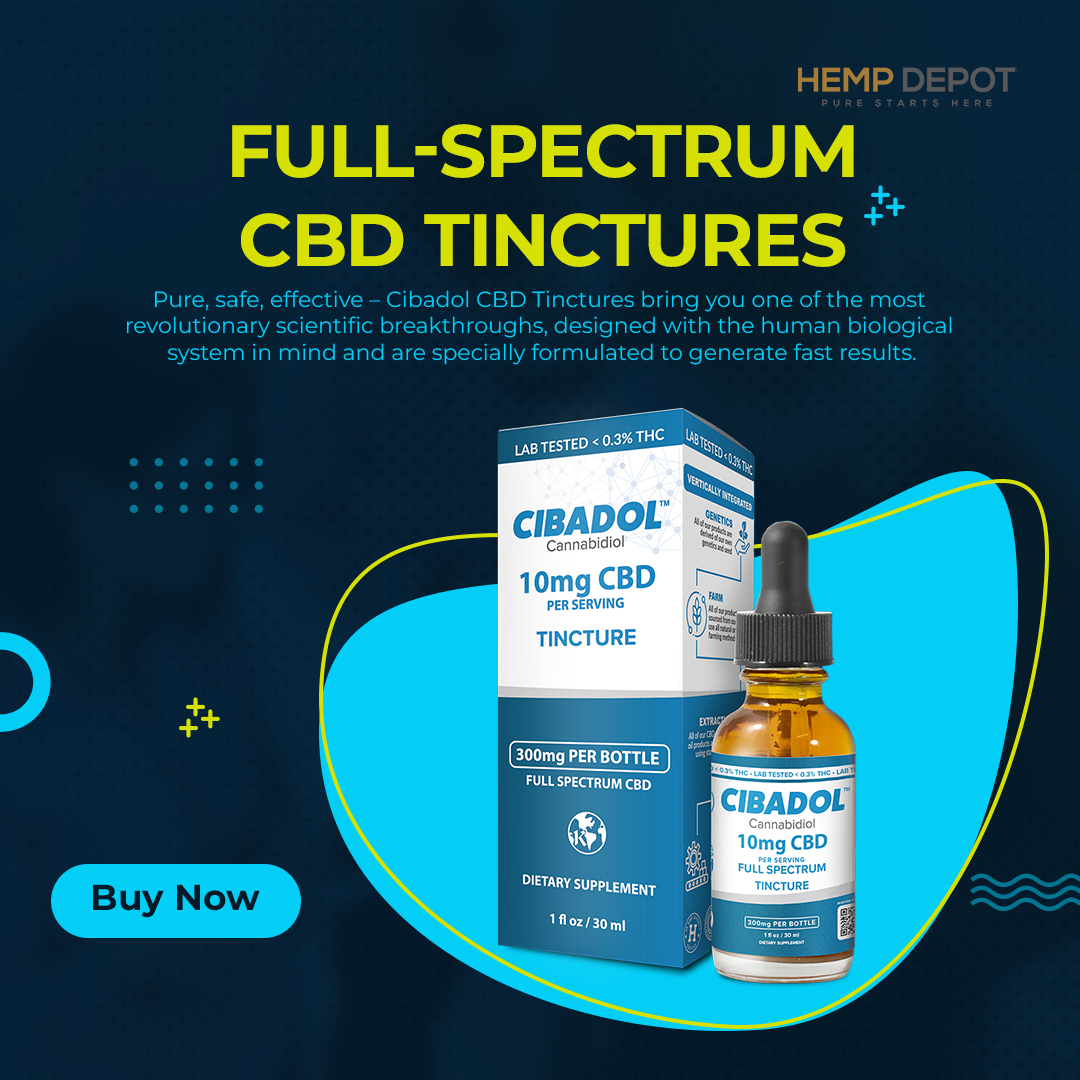 CBD is a popular natural compound used for a variety of reasons. It is put into tinctures, oils, capsules, drinks, creams, balms, gummies, and other edible delicacies. Unlike THC (tetrahydrocannabinol), the main mind-altering component of cannabis, CBD is non-psychoactive. While the cannabinoid derives from both hemp and marijuana plants, industrial hemp plants are the most widely used for CBD extraction.  Research shows that CBD modulates human and animal endocannabinoid systems (ECS).
ECS is an extensive endogenous signaling system with multiple elements, including receptors, endocannabinoids, and enzymes. The system helps regulate sleep, pain, stress, mood, focus, inflammation, immunity, fertility, and memory. CBD tends to overcome ECS deficiency to ensure smooth functioning and maintain homeostasis, and it works by binding with cannabinoid receptors scattered throughout the body.
Also Read: Guide To Buying CBD Concentrates Wholesale
Why Sell CBD Products?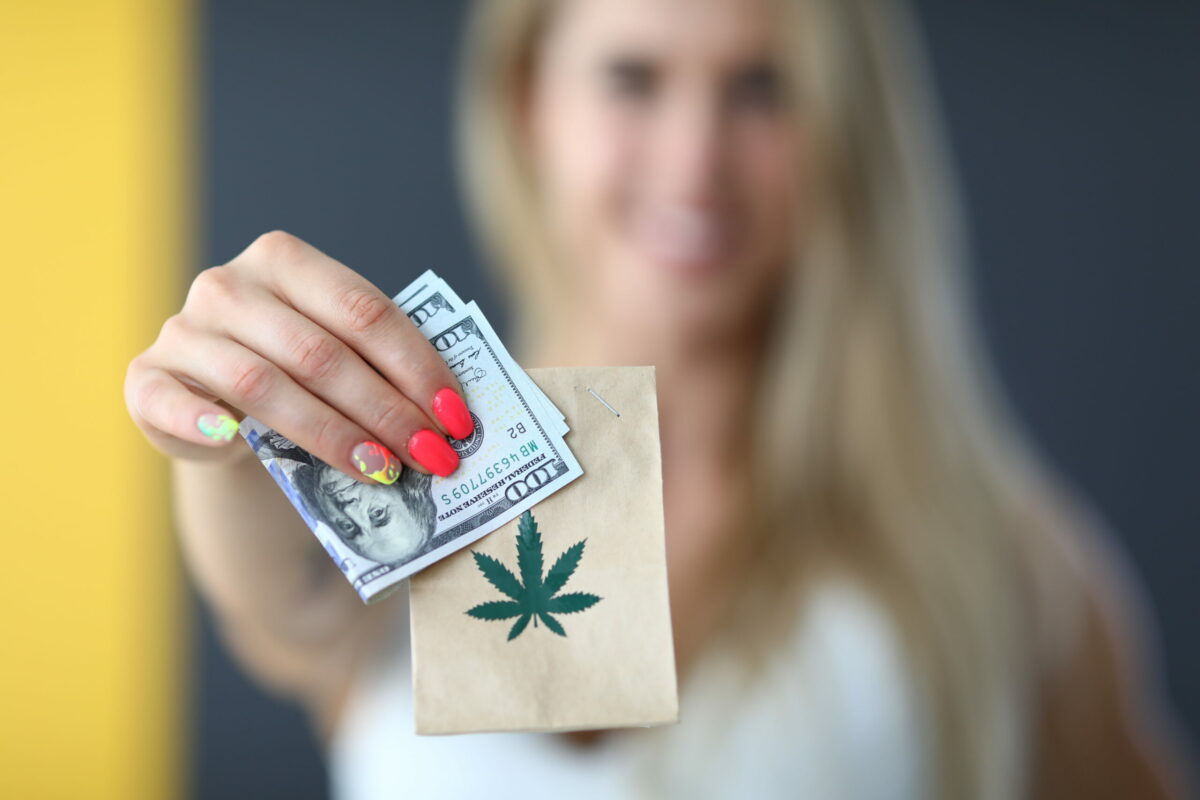 CBD provides an excellent product to add to your current lineup. Entrepreneurs have many options for getting involved with CBD-based products. Your choice depends on the size and nature of your existing business. You can start a business focusing solely on CBD products or become a CBD wholesaler. Some business owners are CBD distributors, while others supply cannabis derivatives to local companies. No matter what size business you envision for yourself, CBD is a great product to get started.
Many CBD-based companies are prospering across the globe. These companies generate jobs, boost the economy, and make many people rich. Dealing with such companies will get you into a cool subculture focusing on health and wellness. You can earn enormous money by joining a virtual, progressing community. CBD is not only a valuable product; it is also a lifestyle choice. You can use CBD and raise awareness by keeping it in your store. Overall, the reasons for choosing CBD to sell from your site are:
Profitable venture
Fastest growing industry
Potential consumer interest
Promotes health and well-being
Variety of CBD products
Non-intoxicating and non-addictive
Safe and healthy lifestyle
Maintains internal balance
Research-backed benefits
Effective digital marketing
Also Read: What spectrum of CBD is best?
Tips For Selling CBD From Your Online Store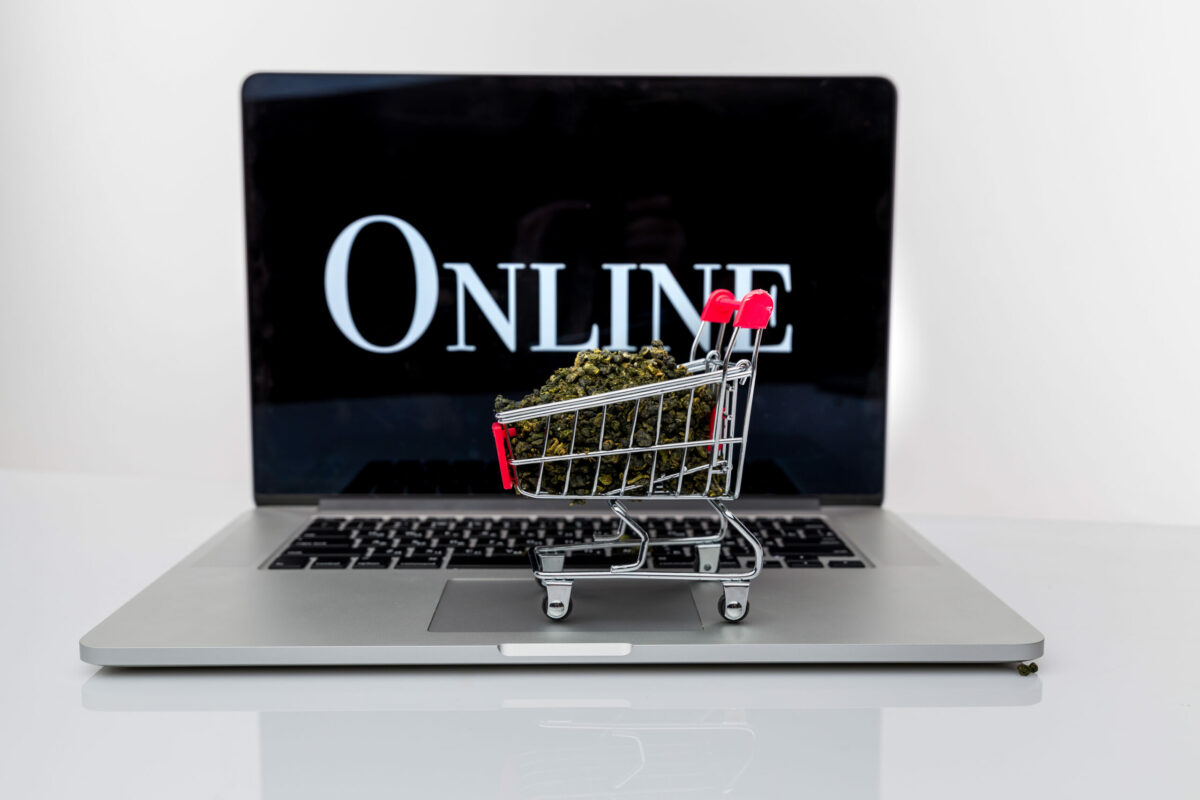 CBD provides a great product to deal with regardless of how big or small your business aspirations are. However, businesses must determine which kind of CBD to sell online before they can begin. CBD is available in three different spectra- isolate, full-spectrum, and broad-spectrum. CBD isolate is the purest form implying that no other ingredients are present. On the contrary, full-spectrum and broad-spectrum contain all cannabis plant compounds, including essential oils and other cannabinoids. All of these compounds synergize and enhance the potency, generating the entourage effect.
The difference between the two is that broad-spectrum hemp does not include THC, the non-psychotropic ingredient. Selecting the right CBD type is essential, but there are also many other factors to take into account. Go through the following points to start an online CBD business.
Identifying CBD Products To Sell
When assessing the overall CBD market, you will find that online stores offer an array of products. For instance, pain-relieving gel, pet chewies, hemp clothes, candies, dietary supplements, cosmetics, vape juices, etc.
Most of these derivatives differ depending on their consumption method. Some are edibles taken orally, while skincare products involve topical application. Products like vape cartridges, e-cigarettes, joints, bowls, and e-liquids are available for quick CBD inhalation. Likewise, there are CBD oils and tinctures ingested sublingually.
Also Read: FDA's Role in Drug Approval
Knowing The Legal Status Of CBD
Understanding the legality of CBD is essential, whether on a state or federal level. Significant fines may apply if you violate the governing laws and regulations. Previously, the classification of the cannabis plant as a Schedule I narcotic substance hampered progress in the legal department. With the enactment of the 2018 Farm Bill, hemp is no longer a controlled substance now. U.S. Food and Drug Administration (FDA) regulatory changes pose a concern for CBD merchants. The agency legalized hemp with low THC traces and differentiated it from marijuana under the Controlled Substances Act. Eventually, check the laws in your state to stay in a safe and secure zone.
Make A CBD Business Plan
If you intend to sell CBD online, you must have systems compliant with your state laws around CBD. Some states adopted the FDA legislation and revised their state drug laws, excluding hemp from the list of state-controlled substances. However, a few nations still prohibit CBD sales and consumption, and they impose restrictions or call for unique licensing on CBD products sold in the state. It is wise to cross-check with a local legal specialist and create a thorough CBD business plan accordingly. Also, mention your brand name, CBD niche, product range, and financial goals in your project. For implementation, get the required documents in order and apply for a business license.
Search For A Certified CBD Supplier
Finding a reliable CBD supplier is the most crucial step in your eCommerce operations. Make sure the CBD you tend to sell comes from hemp plants, not marijuana ones. In most states, CBD derived from hemp sources with THC levels of not more than 0.3% is legal. States may also require CBD products to be tested for contaminants, such as pesticides, pathogens, residual solvents, heavy metals, and aflatoxins.
Reputable wholesalers typically conduct lab testing and can provide a certificate of analysis (COA). The certification gives a detailed account of a product's THC content and ascertains that the product is free of contaminants. The inability to provide a comprehensive COA is a major red flag. Moreover, consumers will trust your brand more if you can provide COA for each CBD product sold.
Look For Efficient Marketing Strategies
Incorporate as many marketing tactics as possible into your CBD campaign. The more diverse your marketing campaign, the better your chances of attracting your target market and profiting from CBD marketing. Influencer marketing and public relations strategies offer the best ways to accomplish these business objectives. While both practices attempt to spread your brand message individually, they can also be paired with one another. The two-pronged approach can help you create a solid brand presence on leading social media networks.
According to a 2022 benchmark report, over 75% of brand marketers plan to dedicate money to influencer marketing. Influencers can help boost public relations activities and generate top-quality traffic. This way, indulging in an effective CBD marketing plan can help you stand out and attain your business goals.
Determine Optimal Shipping Policies
Seek out an eCommerce shipping solution after you've built your website, designed your store layout, and organized your product catalog. It implies that you must figure out how your products will be delivered to their new owners. Determine the best shipping policy for your CBD business. So the next step is to find shipping and fulfillment software that will assist you in setting shipping rates, managing logistics, printing labels, and auto-dispatching updates to customers. Your app should integrate directly into your eCommerce platform to reduce hassle and errors.
Also Read: European Commission Makes Two Big Steps On CBD Reform Front
Final Thoughts On Sell CBD Online
The increased CBD popularity combined with the growing online sales presents an exciting opportunity for CBD e-commerce businesses. However, selling CBD oil and other CBD-infused products online is challenging for new business owners. Before building a website and kick-starting the marketing process, you need to overcome a few obstacles. Make sure to consider all factors, from SEO-optimized content and link-building to rules and regulations in the CBD industry. It is worthwhile to brush up your knowledge on each critical aspect. A well-informed business can feel confident about venturing on a digital journey and reaping the benefits. So, learn the ins and outs of selling CBD online to stand out in this already-saturated market.
For more information, contact us!
---
Interesting Reads:
Where to Buy CBD Oil in Pennsylvania
Will New Hemp-Infused Drink Be A Trendsetter Among Big Brands