Lawmakers have introduced a new law, giving THC Approval For Adult Use. With the help of this new law, edible THC products and beverages derived from hemp are legal in Minnesota. This law is to be enforced from July 1, 2022. As per this law, those aged 21 and above can buy products containing THC servings of 5 milligrams. A singular package of drinkables or edibles has to contain THC levels, not above 50 milligrams. All this has surprised Minnesotans, including those legislators who legislated for it.
As per the new law, customers can purchase packages of hemp-sourced THC products so far as they do not surpass 50 milligrams and are not in the form of animals, fruit, or people, and cannot be designed after products sold to children. Manufacturers of snacks and candy available for retailing are also prohibited from incorporating THC into existing products.
What does all this come to? This means that anyone who is 21 years or more can purchase products that can cause intoxication in Minnesota. But, it is far away from legalizing recreational marijuana, which is yet to become a reality in the legislature of Minnesota. In chapter and verse, this means that the bill signed into legislation by Gov. Tim Walz contains new rules for hemp products, which includes those having THC- the component with psychoactive effects. Waltz is a champion of the legalization of recreational marijuana within Minnesota, just as the Democrats are in the legislature.
Products that can be consumed and possess THC per serving below 5 milligrams and 50 milligrams every package can be marketed in Minnesota, subject to the condition that they are sourced from hemp. Hemp should contain THC levels below 0.3% according to federal law, and cannabis exceeding that level is regarded as marijuana which is not legal nationally.
It is essential to observe that delta-8, a type of THC, had legal status in Minnesota supported by the federal legislation approved in 2018. A central aspect of the new law of Minnesota which controls hemp products also gave legality to the more powerful delta-9 THC so far it is extracted from hemp.
Also Read: Get to Know the 5 Parts of the Industrial Hemp Plant
HF 3595 – The New Law Passed By The State Legislature In Minnesota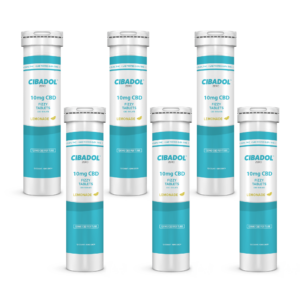 The author of this bill Rep. Heather Edelson (DFK-Edina) released her statement: 
"This was an important step to regulate edible THC products that were already being sold throughout the State of Minnesota under a gray area of existing law, which was a result of the 2018 Federal Farm bill and CBD state legislation we passed in 2019.
"While there is much work to be done, I am proud of this important legislation. Minnesotans 21 and older will now be able to obtain the products they want in a safe and regulated manner. This bill was drafted in collaboration with the Board of Pharmacy and the Board of Agriculture to address illegal products that we're putting the public at risk, and young people in particular, with unreasonably high dosages and misleading products that mimicked popular name brand products that were consumed by minors such as cereals, candy-like skittles, and Sour Patch Kids.
Our goal was to close a legal loophole around the sale of products, ban the products from being manufactured to target youth and create a model that would allow for limited amounts of THC in a legal way. It was clear from our work on this legislation that adult Minnesotans were already purchasing and consuming these products; our goal was to add more consumer protections. In this regard, this legislation is a resounding success."
Edelson mentioned in a news release that she has been working on reforms ahead in state cannabis law and is waiting to move comprehensive legislation during the legislative session in 2023.
Edible products will be monitored by the Minnesota Board of Pharmacy and should contain a label displaying serving sizes, ingredients, and caution to keep the product away from the reach of children. In addition, consumable products cannot be fashioned in the form of people -fictional or rea; – fruit or animals, and cannot be fabricated after a product is sold to children. THC is not to be used to presently retailed snacks or candy, or packaged to resemble current snack brands.
Also Read: CBD Oil: Quality and Sourcing
What Remains Legal
In California, recreational cannabis is not prohibited and edible products are permissible at 10 milligrams/serving and 100 mg per package. In different states where it is legal to have recreational cannabis, they have the same limitations. The California Department of Cannabis Control prescribes users taking edibles for the first time consume doses of 5 milligrams or below. Also in states where it is legal to consume recreational marijuana, health departments advise first-time customers of THC edibles to ingest 5 milligrams or below so as to know their tolerance and response.
Minnesota authorized edibles and beverages having THC content for consumers to feel its psychoactive effects through this new bill directed at modifying state law on the sale, regulation, and consumption of cannabis-infused products. Cannabinoids such as delta-8 and delta-9 THC can be derived from hemp and manufactured into consumable products.
Gauging the affirmative public response to the provision of selling products having 5 milligrams of THC in every serving, the lawmakers stated that the state needs to surge ahead with a comprehensive plan to approve marijuana for recreational use for people above 21 or more.
If you are looking for quality hemp-derived products and a wide selection of products from THC gummies, and candies to Delta-9 syrups, you can buy them from globally acclaimed brands like Hemp Depot.  Their recreational brand  Eddie Hemp offers a vast array of THC products from tinctures, and gummies to syrups that contain Delta 9 THC and CBD derived from hemp within permissible THC limits of below 0.3%.
Also Read: FDA's Role in Drug Approval
Hemp Depot | The Globally Renowned CBD Wholesaler | THC Approval For Adult Use

Hemp Depot is one of the largest wholesale providers of high-quality hemp CBD oil products, seeds, and clones. At Hemp Depot, Pure Starts Here.
For more information, contact us!
---
Interesting Reads: