Retailing CBD products is one of the most profitable ventures in the United States today because the market is relatively new, and the demand for these products is at an all-time high. If you're considering starting your own CBD retail line, one of the first decisions you'll need to make is what type of CBD products you want to sell under your brand.
CBD products come in many forms nowadays. At Hemp Depot, we offer CBD creams, tinctures, bath bombs, pills, topicals, and CBD isolate in wholesale quantities. Deciding which of these is right for your brand is the first step in creating your own retail product line.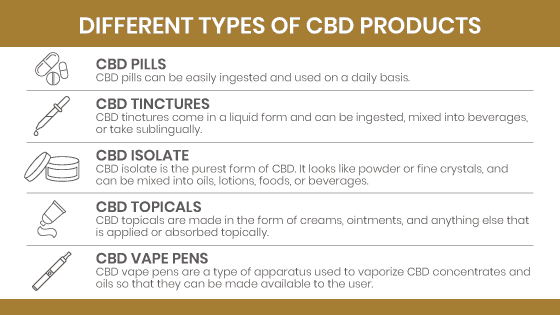 Understanding the Different Types of CBD Products
There are numerous products that you can sell as a retailer in the CBD industry. These products are in high demand and there are a lot of opportunities for selling them to many different demographics.
CBD Pills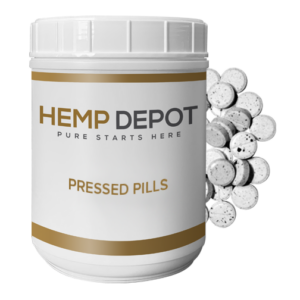 CBD pills are one of the most in-demand CBD-based products on the market today. CBD pills can be easily ingested and used on a daily basis. They are a popular choice for customers who don't want to do any guesswork, like measuring isolate or oil. Additionally, taking CBD in a capsule form means that there's no grassy taste, which is a downside of some other options.
Check out our blog: Illinois Hemp
CBD Tinctures
CBD tinctures are another popular CBD product that may want to consider adding to your retail line. Many consumers use CBD tinctures as an alternative to vapes as it allows them to use CBD in controlled quantities. Furthermore, using a tincture is much more discreet than using a vape, and therefore may be a more comfortable option for seniors, parents, or workplace professionals.
CBD Isolate
CBD isolate is the most basic form of CBD as it contains nothing else apart from pure, isolated CBD. Buying CBD Isolate wholesale and adding it to your retail line gives you the ability to not only sell isolate, but also create a variety of different products, since it can be added to oils, lotions, and food. Even if you do not choose to use your isolate to make different products, your customers still can. This type of freedom is attractive to many consumers because it allows them to use CBD in different ways throughout the week or even in the same day.
CBD Topicals
CBD topicals are by far some of the most sold CBD-based products in the world today. CBD topicals are made in the form of creams, ointments, and anything else that is applied or absorbed topically. If you think your audience may be more interested in something like a CBD salve or  CBD bath bomb, then this could be a good choice for your retail line.
CBD Vape Pens
In recent years, the number of adults who vape or use electronic cigarettes in the U.S. has increased dramatically. Vape pens are a type of apparatus used to vaporize CBD concentrates and oils so that they can be made available to the user. They are referred to as pens because of their small, compact design. Because of the wide number of e-cigarette users, CBD vape pens are considered to be somewhat discreet. It also gives the consumer immediate access to the benefits, whereas ingesting CBD orally may involve a delay.
Which Products Are Right for Your Retail Line?
Which CBD products you should add to your retail line depends entirely on your brand and its audience. Do you intend to sell your products to an older or younger generation? What types of activities does your audience enjoy and what are their interests?
If your audience is active, then a CBD salve may be an appropriate choice. Or if your audience is mostly female, then bath bombs may be a good choice. Do you intend to add CBD to food or beverages? This will also dictate what type of product you need, whether it's wholesale CBD isolate or another form. Whatever you decide, doing a little bit of research and taking time to think critically about your brand can go a long way to making your business profitable. Here is some useful CBD Beauty products from Hemp Depot  Bamboo Scrub, Milky Cleanser.
Browse Wholesale CBD Products
Hemp Depot is a reputable CBD wholesaler and white labeler. Explore our online shop and begin browsing CBD products for your retail line or contact our team today.
---
Interesting Read:
Are There Any Disadvantages with White Labeling CBD?
What's the Difference Between White Label CBD and Private Label CBD?
What Are the Best States for Having a CBD Company?
CBD In Alaska: Everything You Need To Know
What Is CBDA: Facts And Health Benefits
Is CBD Oil Legal In New Jersey