Hemp Depot | Your Trusted Source for Custom-Formulated CBD Products
CBD is a versatile product that can be administered in a variety of ways. While some demographics may prefer a treatment option in the form of a tincture or capsule, others may be more interested in a beverage, vape, pen, or topical. Diversifying your CBD product line allows you to be more effective in reaching your targeted demographic and delivering products that are aligned with their personal preferences. Hemp Depot's renowned custom formulation services are trusted by countless businesses, and offer a reliable, efficient way to achieve the CBD products you're seeking. Gain access to the nation's leading formulators and scientists today!
Lead Your Business to Success with Custom-Formulated CBD Tinctures, Topicals, and More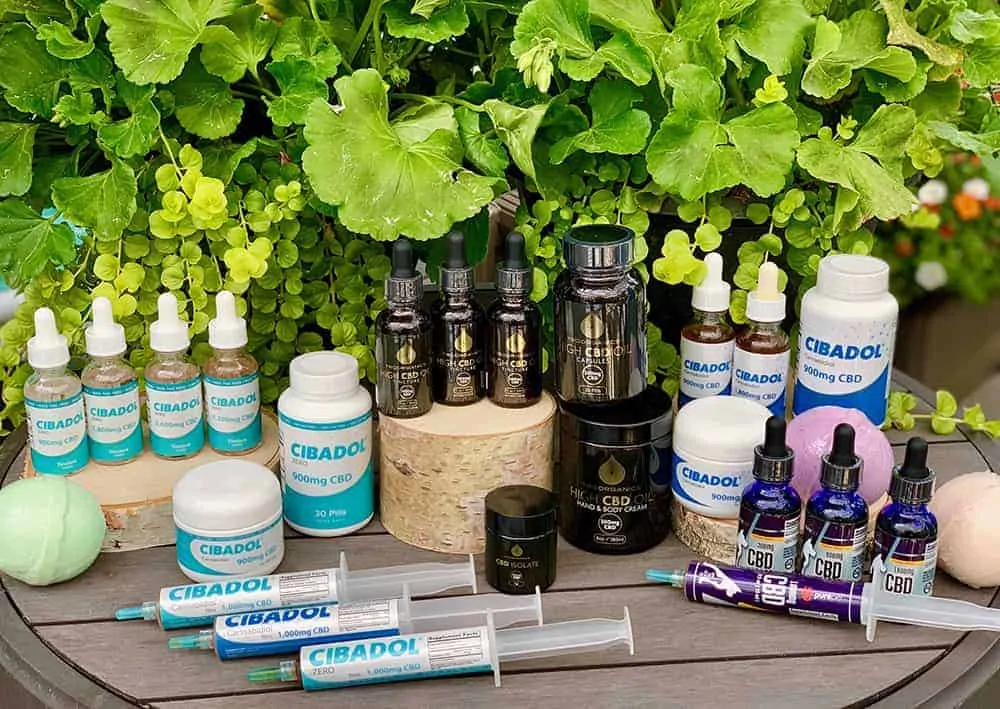 Are you the owner of a startup business that's launching your own CBD product line? Are you looking for a way to expand your current offerings and reach more customers? Hemp Depot is here to help you succeed! We can formulate and manufacture CBD products that align with your company's brand and mission. When you partner with us, you can choose from a variety of terpene profiles, flavors, delivery methods, and customization options for your custom-formulated CBD products.
Our Custom
Formulation Process
Hemp Depot makes it easy and efficient for businesses to obtain the custom-formulated CBD products they need. Whether you have developed full specifications for your product formula or need a collaborative effort to produce your newly-formed vision, we've got you covered. Regardless of what stage your product development is in, our leading formulators and scientists can bring your ideas to fruition.
Step 1: What Type of CBD Do You Need?
After discussing your product idea, our scientists are happy to advise you on the ideal CBD you need for your formulation and better bioavailability. If you have a preference, please let us know!
Full-spectrum hemp oil distillate
Broad-spectrum hemp oil distillate
More CBD Options for Your Custom Formula
Winterization: All of our full-spectrum CBD oil is winterized, but we're happy to formulate your products with non-winterized oil based on your preference
Water-Soluble CBD: We offer water-soluble CBD options that are ideal for beverages as well as certain topical and beauty products.
Decarboxylation: All of our CBD oil is decarbed. However, due to our vertically-integrated process, we have the capability of formulating with non-decarboxylated oils. Simply let your project manager know your preference!
Step 2: What Carrier Oil Do You Need?
When formulating with CBD, carrier oils are ideal for enhancing bioavailability. We're happy to formulate your products with your preferred carrier oil:
MCT Oil: Short for medium-chain triglycerides, MCT is commonly sourced from coconut oil but can also be sourced from palm kernel oil. MCT coconut oil is the most common carrier oil in the CBD market. This option is recommended for full-spectrum products.
Hemp Seed Oil: Hemp seed oil is extracted from hemp seeds. It is commonly used in CBD products to provide beneficial fatty acids and antioxidants found in hemp available to the consumer. This option is recommended for THC-free pure CBD products.
Sunflower Oil: Great for formulating both cosmetic and food products, sunflower oil is rich in polyunsaturated fats and omega 6 fatty acids.
Avocado Oil: High in oleic acid, antioxidants, and good fats, avocado oil is extracted from the pulp of avocados.
Grapeseed Oil: Grapeseed oil is popular in topical and beauty products, offering omega 6 fatty acids and vitamin E.
Pomegranate Seed Oil: Extracted from pomegranate seeds, pomegranate seed oil is rich in antioxidants and omega 5 fatty acids. This is ideal for facial skincare products since it is non-comedogenic.
Extra Virgin Olive Oil: While EVOO works as a carrier oil, it does have a stronger flavor profile and oily topical application. Please keep this in mind if you prefer to work with EVOO in your custom product formulation.
Water-soluble CBD and vape pen formulations don't require a carrier oil. Added oils will not impact bioavailability.
Step 3: What Level of Potency Do You Need?
Tell us how potent to make your products. We can custom formulate your CBD tinctures to be whatever potency you'd like, whether it's 100 milligrams per bottle or 10,000 milligrams per bottle. For topical products, we're happy to formulate the total concentration based on your preference. If you're custom formulating products with single servings like beverages, edibles, or transdermal patches, we're happy to accommodate your desired potency. From 5mg gummies to 100mg tea bags, our expert formulators can make virtually anything happen.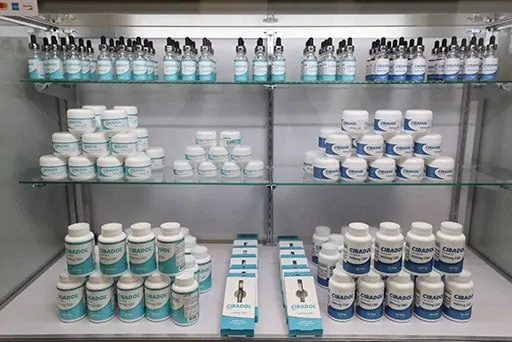 Step 4: Differentiate Your Custom CBD Products with Cannabinoids, Terpenes, and Flavors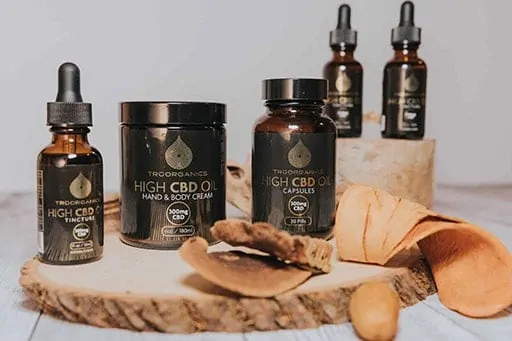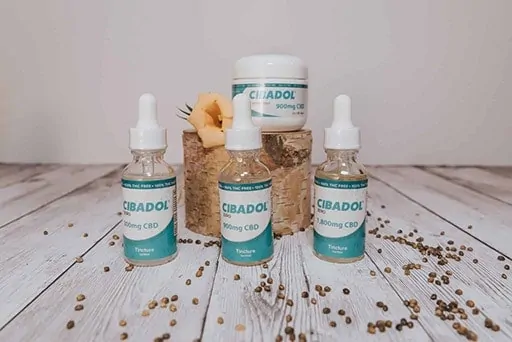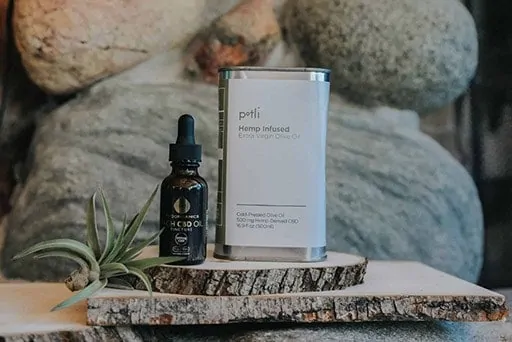 Cannabinoid and Terpene Profile
Differentiate your custom CBD products by selecting specific cannabinoids and terpene isolates you'd like in your product formulas. Expanding cannabinoid content can accentuate your formula. Terpenes are naturally-occurring compounds responsible for aroma. 
Cannabinoids Available
Would you like to add isolated cannabinoids to your product formula? We extract all cannabinoids in-house from our leading, non-GMO hemp crops grown in our Colorado farms.
CBG (Cannabigerol)

CBN (Cannabinol)

CBC (Cannabichromene)

Speak to our scientists if there are additional cannabinoids you're interested in
Terpene Isolates
Are there specific terpenes that you would like to add to your products? We extract and isolate all of our terpene isolates in-house from our Colorado grown hemp crops. CBD products can be formulated with no terpenes or any combination of the following: 
Myrcene

Beta-Caryophyllene 

Humulene

Limonene

Beta Pinene

Alpha Pinene

Caryophyllene Oxide

Linalool

Additional terpenes available
CBD Product Flavors
Hemp Depot can manufacture any flavor of CBD that you need. Whether you're creating gummies or tinctures, we ensure 100% satisfaction in your custom flavor profile. Some of the most commonly requested flavors include:
Chamomile

Chocolate

Coffee

Grapefruit

Green Tea

Lavender

Lemon

Lime

Mint

Orange

Peppermint

Raspberry

Strawberry

Vanilla

Additional flavors available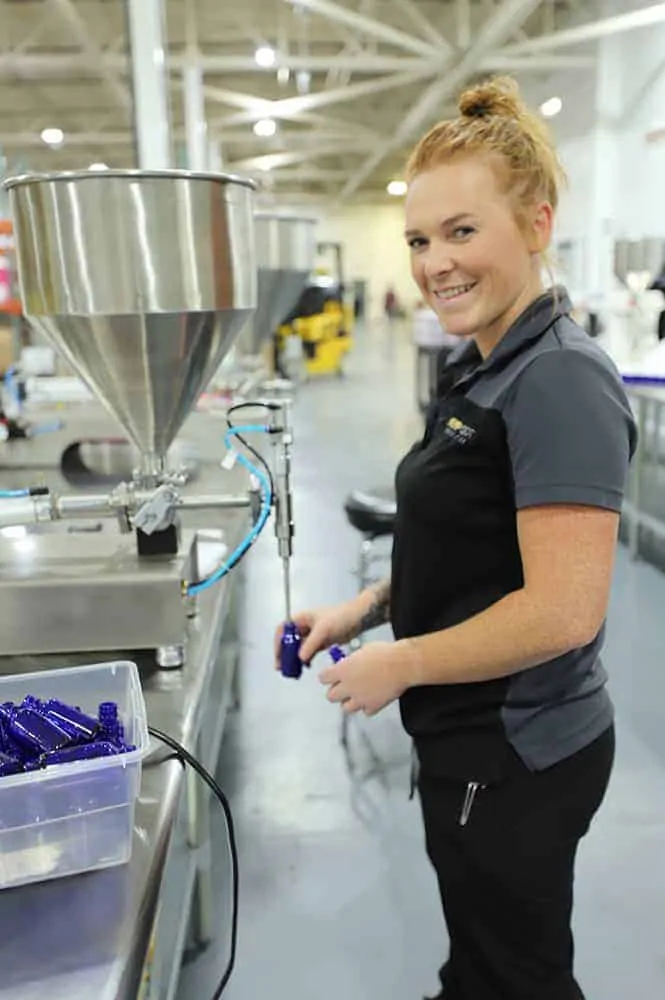 Step 5: Custom CBD Product Development Stage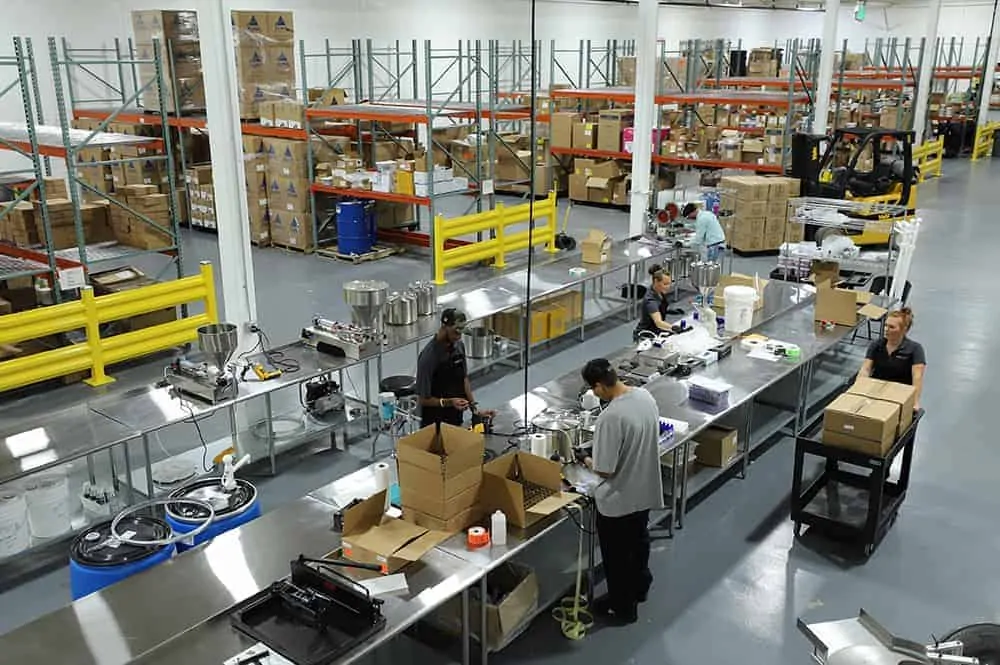 From Vision to Development
Once we've finalized the conceptional foundation of your custom CBD formula, we'll begin product development. Our team of expert formulators and scientists work hard to bring your vision to fruition. We understand that product development takes patience and a lot of trial and error, however, we work as efficiently as possible through our streamlined custom formulation process to deliver meet punctual deadlines. When are team has created a few options that meet our high-quality standards, your project manager will schedule a meeting with you for feedback. Our top priority is create a product formula that you're 100% satisfied with and feel confident putting under your brand. We're happy to make any formula changes until we've developed your vision. 
CBD Product Approval and Production
Once you've approved the finalized product formula, we'll bring in our graphic design team to work on your custom product labels. When we have your go-ahead on product labels, we'll begin manufacturing!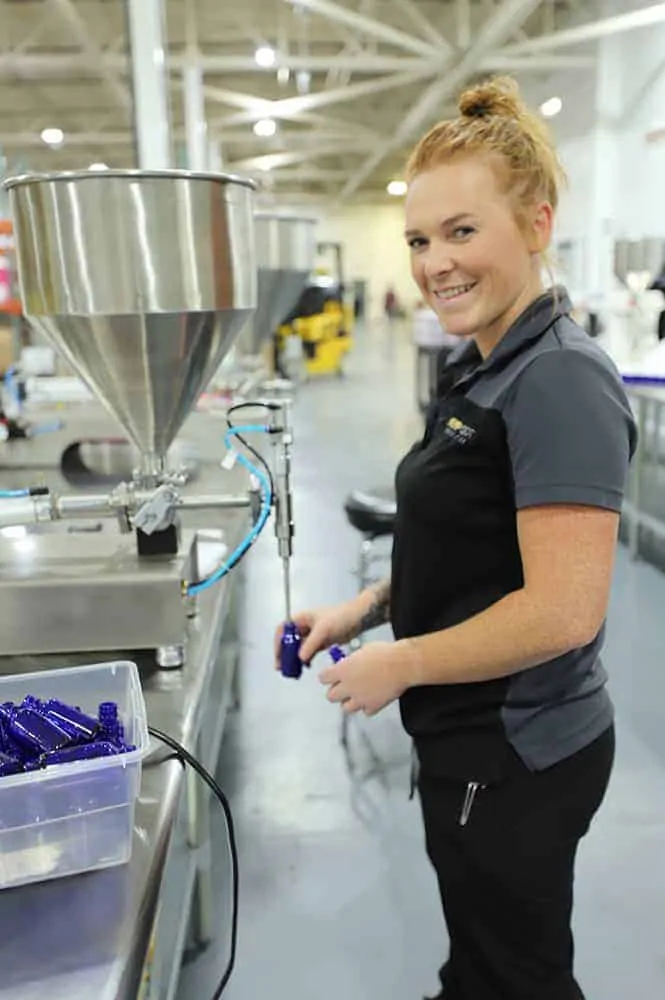 Custom CBD Product Formulation FAQ
Q: What CBD products can you create?
A: Hemp Depot is honored to have the nation's leading team of researchers, scientists, and expert formulators. We're confident that we can create virtually any custom CBD product that you're looking for. We're passionate about what we do and are always looking for opportunities to expand our knowledge, experience, and expertise. Learn more about different CBD administration methods.
Q: What is the highest concentration CBD tincture you can make?
A: We currently carry the highest concentraction CBD tincture on the market. Our Cibadol Zero features 7,200mg of CBD in a 1oz/30mL bottle. Our expert formulators are confident that we can create any concentration that you're looking for.
Q: What is the minimum order for your custom formulation services?
Q: How much do your custom formulation services cost?
A: Due to the nature of this service, every project varies based on numerous factors including ingredients, level of innovation, research and development, labor, and more. We'll need to complete a consultation in order to better understand the parimeters of your project before offering a pricing structure. Please contact us for more information.
Q: Do you offer free consultations for your custom CBD product formulation services?
A: Yes, we do offer a complimentary initial consultation to go over the general parimeters of your project. In order for us to delve deeper and begin research and development, we do require an up-front deposit. 
Q: Can anyone use your custom formulation services?
A: Yes, our custom formulation services are available to anyone interested. Whether you're a startup looking to develop your first product line or an established company wanting to expand, we're happy to help. 
Q: How do I pay for your custom formulation services?
A: Payments can be submitted through Zelle, wire transfers, ACH, or a cashier's check for all private label CBD orders. We do require an initial deposit before we begin our custom formulation services. Once your product formula and labels have been finalized, we'll send you an invoice that needs to be paid in full before we start production. 
Q: Do custom formulation services include packaging and design?
A: Yes, our custom formulation services include complete access to our leading graphic design team. You'll work directly with your project manager and our lead graphic designer to create the exact look you want for all of your packaging and labels. 
Q: Will my custom CBD products expire?
A: Yes, while most finished CBD products have a two-year shelf life, expiration will be dependent on your specific product formula. Your project manager will provide all the details regarding expiration. 
Q: How should I store my custom CBD products?
A: We recommend storing your custom CBD products in a dry, cool place out of direct sunlight. While refrigeration isn't required, it may help extend the product life of your custom products if they are tightly sealed. We do not recommend freezing them. 
Q: What is the average turnaround for custom formulation services?
A: This is highly dependent on the specifics of your custom formulation project. Once we've established the parimeters of your project, we'll be able to provide a more detailed timeline with achievable milestones to give you a better idea for product turnaround. 
Q: Do I need to find a manufacturer to produce my custom products?
A: No, we are a vertically-integrated company meaning we control every step of the process from seed to sale. Once we've finalized your product formula, our manufacturing facilities are capable of producing orders of any size. With in-house designers to create your labels and packaging, everything is completed in one place. We also offer an exclusive dropship program so your custom CBD products can be delivered directly to you or your customers. 
Q: Is it possible to have all the ingredients in my product formula organic?
A: All of our CBD is non-GMO and sourced from our farms with organic farming practices but is not certified organic. If you're interested in creating product formulations comprised of other organic ingredients, we're happy to make it happen. If there are any other particular preferences regarding the ingredients found in your product formula, please let us know.
Custom CBD Formulation Resources
Check out our complimentary resources for starting your CBD company, strategizing your product offerings, and much more: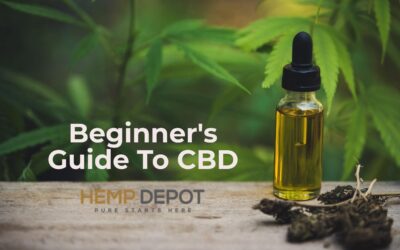 You've probably heard of CBD by now, especially if you suffer from a chronic condition like pain...
read more
Start Your Custom CBD Formulation Service Today
Contact us today about your custom formulation needs! Our team is happy to answer any questions regarding our custom CBD formulation services, high quality standards, and more. For more information, call us at 844-HEMP-234 or email us info@HempDepotCo.com. We look forward to working with you!