Hemp Depot | A Single Source White Label CBD Solution
With Hemp Depot's white label program, you gain unfettered access to a single source for all your custom white label CBD product needs. In the exploding world of hemp-based product sales, this single point of contact for all things CBD is critical for an agile approach to a fast-moving marketplace. As a vertically-integrated company, we grow, formulate, quality-test, package, and drop-ship your ready-to-sell CBD products directly to your point of sale. By beginning with the most diverse catalog of premium CBD-rich hemp seeds in the country that our farmers and scientists have bred specifically for CBD extractions, we grow our non-GMO hemp in the rich Colorado soil with organic farming practices. The result is genetically superior ingredients that will set your CBD products apart in an increasingly crowded industry. Our expert-formulated finished CBD products have been successfully proven in the market space, offering premium tinctures, topicals, vape pens, soft gels, pet care, and much more. Partner with the industry leaders in order to gain access to pure, effective CBD products that are available for our convenient, competively-priced white label program!
All of our CBD products are independent, third-party tested for purity, safety, and concentration.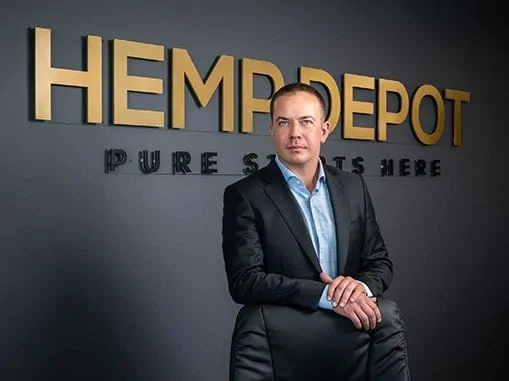 Letter from Our CEO
"We began our white label program after seeing considerable success from selling our own CBD product lines (Pure Pet, TruOrganics, and Cibadol). We had received a generous amount of positive feedback from our customers, and soon people began asking if we could create products for their brand. This led us to launch our white label program. As a business who understands firsthand the trials and tribulations that come with starting a CBD company, we strive to do everything in our power to help our white label customers succeed and reap the most from their investment."

-Andy Rodosevich
What Hemp Depot Brings to Your White Label Partnership
While our superior white label product fulfillment starts with our quality CBD-rich hemp seeds and sustainable farming and manufacturing processes, the value we offer your brand goes far beyond this. From seed to sale, we provide your company with everything from a single item to a full line of premium manufactured CBD products, packaged and shipped directly to you or your customers. This also includes a critical complimentary consulting component to help your CBD brand get a headstart and thrive. With Hemp Depot, you get a personal approach to a white label partnership with advice and mentorship from our skilled and knowledgeable team. Gain exclusive knowledge from the nation's leading researchers to learn more about CBD while working with our esteemed marketing team to create your own successful marketing strategy.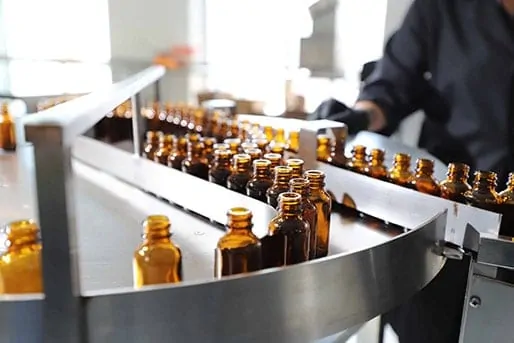 Hemp Depot
Why Choose Us?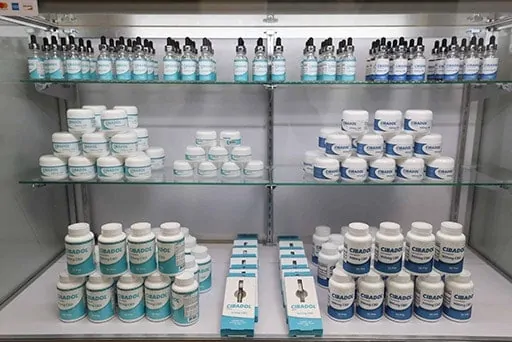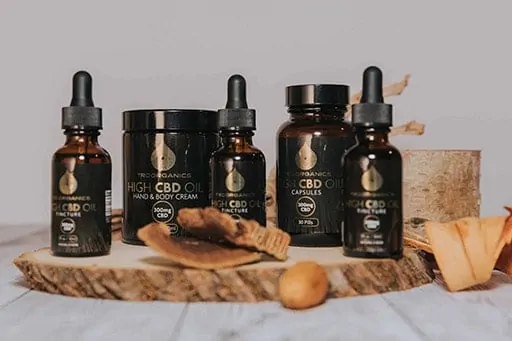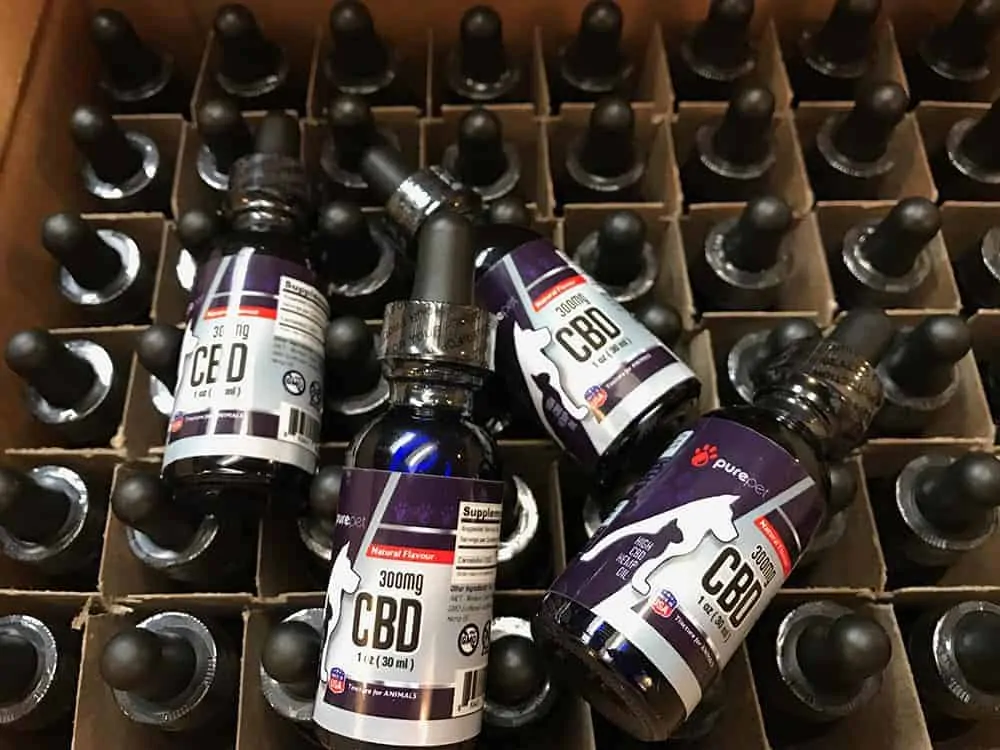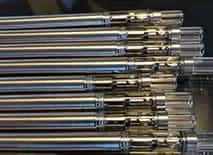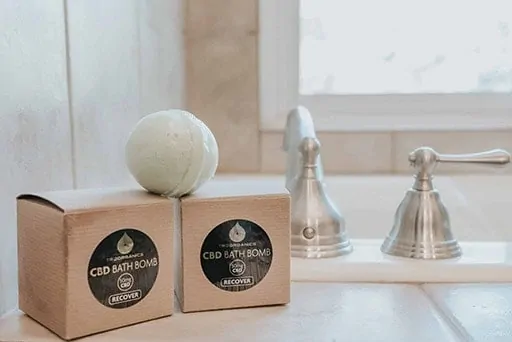 Enjoy the incredible benefits that our white label CBD program has to offer:
Successfully-proven finished CBD products: With three major brands of finished CBD products, we offer the most comprehensive range of products available for white label. As our scientists continue to focus on product innovation and development, you'll have access to a constantly growing catalog of pure, premium CBD products. If we happen to not carry a certain product that you're looking for, take advantage of our custom formulation services.
Independent, third-party tested: Every white label product you purchase through Hemp Depot is independent, third-party tested. We always provide the COAs for client use. This ensures potency and safety while minimizing your business costs. Save money on lab testing without compromising brand integrity.
Single point of contact: At Hemp Depot, we pair every partner with an account manager plus around the clock access to a trusted team of experts with decades of combined experience building CBD brands. Our account managers are highly efficient and effective communicators who work hard to set your brand up for success. Having a single point of content minimizes the risk of miscommunication and delivers a cohesive, convenient process.
Extensive industry knowledge: Since our company is involved in every part of the white label manufacturing business from the farm to label, we offer valuable industry info and insights including payment processing and regulations.
Small minimum orders available: Take advantage of our small minimum orders of 100 to get your company started or to introduce a new product to your existing line. Unlike other white label companies that require high minimum orders, we're happy to work with startups and understand budgetary constraints.
Large-scale white label orders available: Our manufacturing facility is capable of producing large-scale white label retail orders. We guarantee that no order is too large, adhering punctually to deadlines and providing the advantage of consistent reliability unlike many of our competitors.
Customized labeling: We have a simple, straight-forward process to create custom labels from metallic to clear. With comprehensive options to fit your specific brand identity and set your product apart, we're happy to facilitate your brand vision. All as a "silent partner", these labels come with no mention of Hemp Depot and are branded truly as your own. For startups that haven't fully developed their branding, our graphic designers and marketing team are available for helping you create your product labeling.
Shipping and dropship options: We have a full range of shipping solutions that work seamlessly with your white-labeled products, shipping policies, and needs. Dropshipping, worldwide shipping, low-quantity shipping, blind shipping, and expedited shipping are all well within our capabilities. Learn more about our shipping and distribution services.
Long-term white label partnerships: Our goal is to provide the most convenient, reliable white label program for all of our CBD partners. With the most extensive white label experience, we've created the most effective process for long-term white label partnerships. We have exclusive storage options for all of our clients to ensure we have all of your label and packaging collateral on-hand and ready for your next shipment. All you have to do is contact your project manager with your white label order and deadline and we'll take care of the rest.
Farm and manufacturing facility tours: We welcome all of our white label partners to visit our farms and manufacturing facility. We value transparency and want all of our partners to feel 100% confident when placing their brand on our products. Visit us any time for a guided tour and to learn about our high-quality standards, vertically-integrated process, and more.
Hemp Depot White Label
CBD Product Offerings
Hemp Depot is proud to present our incredible line of finished CBD products that are available for our white label program.
Premium CBD white label products:
CBD pet products
CBD gummies and drinks
CBD isolate powder
CBD vape pens and cartridges
CBD softgels
CBD full-spectrum, broad-spectrum, and isolate tinctures
CBD topicals
CBD skincare and beauty products
Enjoy full-spectrum, broad-spectrum, and CBD isolate options. Dependent on the product formula, these may be formulated with CBD distillate oil, CBD hemp oil extracts, or water-soluble CBD.
Beyond our white labeling product options, we're honored to offer:
CBD contract manufacturing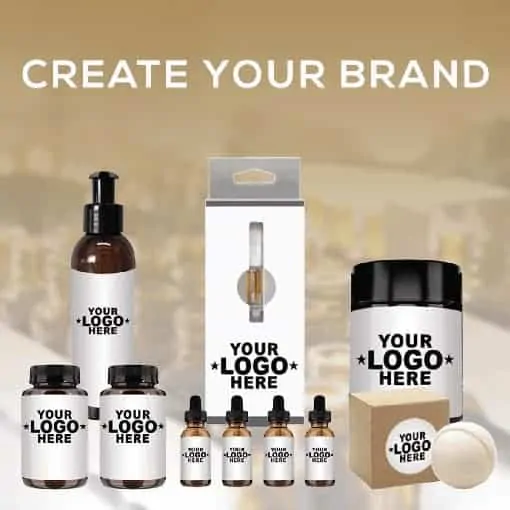 White Label CBD Program Process: How to Get Started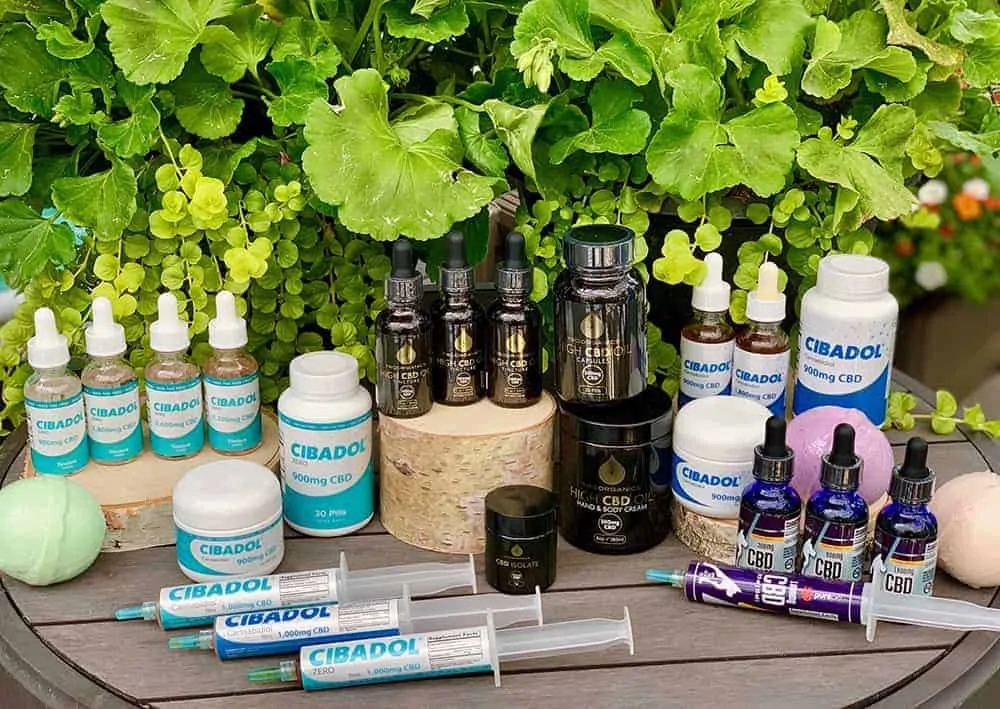 Hemp Depot offers a streamlined white label program to make the process as fast and efficient as possible for your business. 
Become a valued white label partner today by following these easy steps:
Fill out our online white label order form.

Send us a copy of your logo, brand guidelines, and/or brand colors. If you're company is still working on your brand assets, our graphic designers are happy to help. 

Review your labels once they're complete and submit your approval.
Hemp Depot Label Design Services
When you partner with Hemp Depot, you gain access to a team of branding experts and graphic designers who will work with skill and precision to create exceptional labels for your products. 
To get started, simply fill out the online form and provide information about your brand, including your logo and colors. You can either provide exact details on how you want your labels to appear, or leave the matter entirely in our hands and let our designers take care of the work for you.
Once we're finished, we'll send along a few variations for you to review and wait for your approval.
White Label CBD Program FAQ
Q: Are all your products available through your white label CBD program?
A: Yes, all of our finished CBD products are available for white label opportunities. 
Q: What is your minimum white label CBD order?
A: We offer the advantage of low minimum orders of 100, offering better logistical flexibility for startups. We're also well-equipped to produce large-scale retail white label orders. 
Q: What if I'm not ready to place a white label order?
A: If you're not ready to commit to our minimum order quantity of 100, all of our products are also available for individual order. We unfortunately cannot offer white label services for orders under 100. 
Q: How do I pay for my white label CBD order?
A: We will not request any payment from you until you approve your first label design. Once approved, we will send you the invoice for your complete white label order. We do require full payment prior to label printing and product manufacturing. We accept payments via wire transfers, Zelle, ACH, or cashiers checks.
Q: Can you expedite my white label order?
A: In most cases, we are able to expedite orders. Please contact your project manager as soon as possible if you require order expedition.
Q: I need design help with my product labels, do I need to hire a graphic designer?
A: No. When you become a Hemp Depot white label partner, you gain access to our leading graphic design team. We're happy to collaborate or take over the design process for you. For startups still in the early stages, we're happy to assist with your logo and other brand collateral.
Q: What color bottles or containers do you offer?
A: We have white, blue, and amber bottles on-hand along with white and black topical containers. If these standard colors don't work with your vision, we're happy to provide custom bottles and containers at an additional cost. 
Q: Can you help me get barcodes or QR codes for my labels?
A: Our white label partners are responsible for obtaining their own barcodes and QR codes. We're happy to provide recommendations and referrals for local businesses that offer these services. Let us know your provider and we're happy to coordinate to ensure the barcodes are the right size. We'll only print barcodes on your labels if provided. 
Q: What color labels do you offer for your white label program?
A: Your label can be any color you'd like. We offer comprehensive printing services to ensure 100% design satisfaction.
Q: Can I see how my custom labels look printed and applied before manufacturing?
A: Yes, we're happy to provide this service for a small fee. 
Q: What is the expiration date for your white label products?
A: All of our finished CBD products are shelf stable for 2 years. We recommend storing your inventory in a dry, cool place out of direct sunlight. Refridgeration isn't necessary but can help extend product life if the product is air sealed. 
While the CBD content will remain safe after the two-year mark, it will begin to lose potency. Other formula ingredients will expire after this duration.
Q: How should I store my white label CBD products?
A: All CBD products should be stored in a dry, cool place out of direct sunlight. While refrigeration isn't required, it may help extend your product life as long as the container is tightly sealed. We do not recommend freezing your products. 
Q: What if I'm interested in white labeling a CBD product that you don't offer?
A: We are always working on product development in order to expand our white label offerings. Ask your project manager about our latest products. We also provide custom formulation services to help bring your vision to fruition.
Q: What is your white label program return policy?
A: Since these white label products are branded for your business and specially manufactured for you, we don't accept any returns. 
Q: If I'm not ready for my white label CBD order to be shipped, can you hold my order?
A: Yes, we're capable of holding your white label order until you're ready for delivery. 
White Label CBD Resources
Hemp Depot proudly offers complimentary resources for companies interested in white labeling. Learn more about how to start a CBD business, diversify your existing product line with white label opportunities, and much more: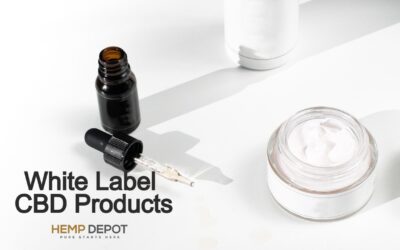 One of the largest industries in the world currently is the CBD industry. The CBD market is estimated to ring billions in the future years; this industry keeps on growing exponentially, affording money-making opportunities to numerous people. Venturing into White...
Start Your White Label CBD Order Today
Contact us today to become one of our white label CBD partners! Our team is happy to answer any questions you may have regarding our white label program, quality standards, and more. For more information, call us at 844-HEMP-234 or email us info@HempDepotCo.com. We look forward to working with you!